Cool fresh breezes, cuddly clothing, hearty soup...it won't be long at all till the scent of autumn rules the air. In the Hudson Valley, fall smells of apples and pumpkins. Dotting the hillsides and fields with the earliest reds and oranges, these crisp, nutritious crops beckon foodies and fun-seekers alike to come and wander and take primal joy in doing some harvesting of their own.
Those apples and pumpkins have been inspiring art and cuisine for centuries, and nowhere will you find them more fully and deliciously embraced than at
The Bakery
, a New Paltz institution that's been around for the past four decades and serves up a strong tradition of warm, intelligent hospitality and delicious eats.
Tucked into the very heart of the village, The Bakery's comfy outdoor courtyard is a perfect autumn destination for getting your crew together for a hearty breakfast on your way to a farm, flea market or forest adventure — or to wash down a delicate, flaky croissant or superb scone with a delicious espresso while you linger over the morning news.
To celebrate the glories of autumn, The Bakery will be rolling out its fall menu, and nobody does it better. The finest apples and pumpkins to be had in this quintessential apple and pumpkin mecca are deployed with studied and joyful mastery: apple dumplings and galettes, pumpkin tarts and pumpkin oat cookies, sweet nutty pecan tarts, hot apple cider and soul-satisfying soups.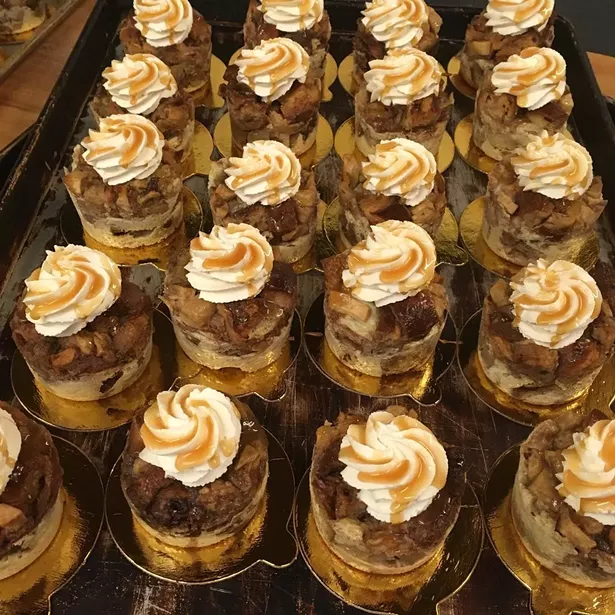 And even if it's a little soon: Nobody does Hudson Valley autumn quite like David Santner and The Bakery team, be it an ordinary weekday or the epic
Night of 100 Pumpkins
.
Hungry yet? They're open 7 till 7, seven days a week, so go get your fall on (even if it's still 80 degrees out.)