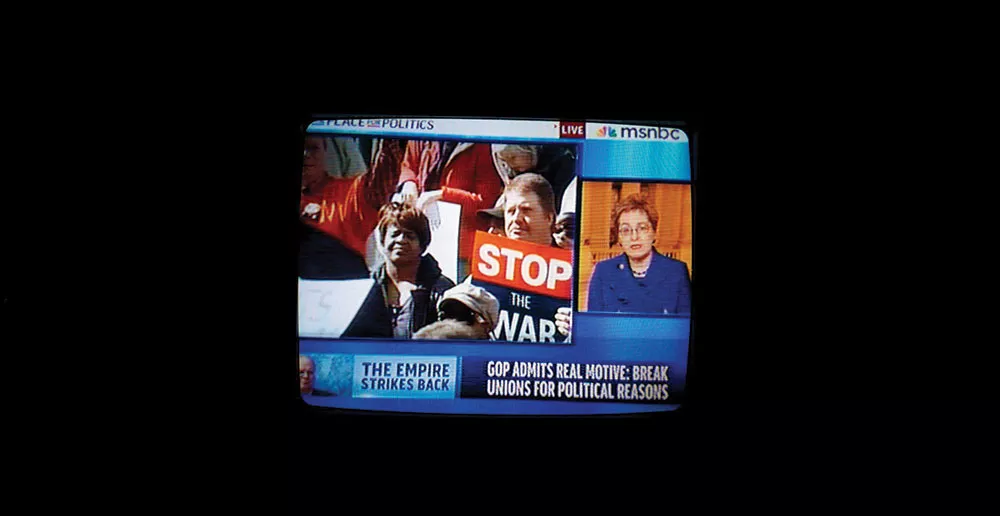 The 2016 election was never closer than it is today, and that's good news. Everyone wants it to be over. For two years we've been run through a nonstop political cyclone of vapid tirades, ignorant speculation and statistical prediction that vaporizes into raw emotion. Anything anyone says, whether political or not, is subject to being immediately reduced to a toxic substance, with just about everyone coming back in line for another cup.
Mention the weather and it can become a debate about global warming denial. Mention going for a hike and that can turn into a discussion about hunting, which turns into a fight over the Second Amendment. Is everyone darker than an albino a potential terrorist? Republican candidate Donald Trump has laid back a little on his sexism and misogyny, only for that space to be taken up by Hillary Clinton supporters: any critique of her can be perceived as a statement against all women, everywhere.
We've stopped wondering how Trump got as far as he did, which is similar to how Clinton got as far as she did (they just did, which suffices for our current mental environment). Now we're about to have an election. In this article I intend to read two charts: that for Election Day, and another for the inauguration of the new president. I don't intend to predict the winner, but rather to look at the conditions surrounding the election and the inauguration.
Elections have been fairly calm since that fateful night in November 2000 when Al Gore won and George W. Bush was declared the winner. But they are contentious for many reasons, including the Supreme Court weakening protection for minorities, while those same people are being falsely accused of voter fraud. There remains some post-traumatic stress about how presidential elections might turn out, which has grown worse since the internet has taken over.
The results of the Bush/Cheney presidency, which included botched, illegal wars as a result of 9/11, mass surveillance of the public by the NSA and the banking collapse of 2008, are warnings of what might happen if the election does not go well.
Now we have a contest between two candidates who are, if nothing else, well established slick operators, working in an environment that verges on explosive. The volatility is papered over by the American obsession with everything being hunky dory, underneath which is a thick layer of paranoia. If you're reading this article and you live outside the United States, take a moment and be grateful.
Dixville Notch, NH: First in the Nation
Let's take a look at the election chart. Because early voting and absentee voting start many weeks in advance of Election Day, there is no actual time for the first ballot being cast.
The chart I use is for one minute past midnight on Election Day for a town called Dixville Notch in central New Hampshire. The 12 residents of that town gather at midnight, vote and announce the results. If nothing else, they are the first locale in the nation to complete the election process and to report a vote tally. The results of that voting are not predictive, but the chart is a symbolic commencement of the election process. Everything in astrology is ultimately a metaphor. I'll refer to this chart as the election chart.
First of all, it appears that the election actually happens. There has been some discussion among political astrologers that it might be called off, but I don't see that. There is the potential for some chaos, mostly involving data and other electronic factors. Hacking incidents are reported in the news regularly; the internet-based voting system is far from immune from that problem.
This chart's first statement is that the election will be close—closer than most sources are currently predicting. After the nominating conventions, when Clinton had a clear lead, this seemed difficult to believe; today it's easier. The near tie is illustrated by a rarely used, slow-moving point called Transpluto that's rising to the degree in the election chart. Transpluto deals with everything that's narrow, tight or restricted.
We might see a vote tally that's reported as too close to call, in a sense paralyzing the process. It's almost certain that litigation will follow the election.
The narrowness of Transpluto also describes the so-called discussion of the issues. The problem is that what we think of as discussions are not oriented on actual problems and therefore cannot be oriented on solutions. In our safe-space digital daydream, anything that is potentially offensive is filtered out or deemed a crackpot theory.