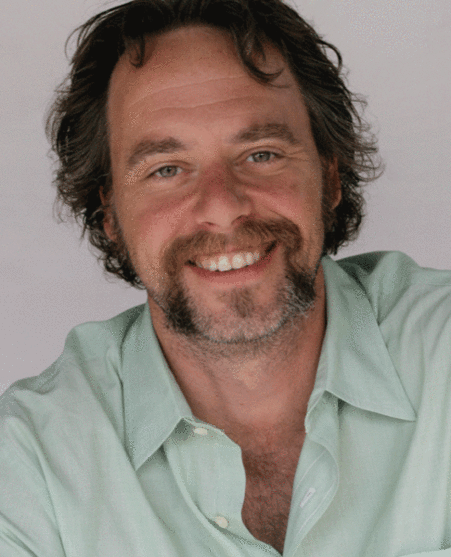 We're all from somewhere else. And I don't mean just Williamsburg, TriBeCa, and Astoria (though the migration of creative class urbanites continues to redefine the region). Even those of us who can trace our roots prior to the appearance of the
Half Moon
in 1609 came from elsewhere, our ancestors traversing a land bridge from Siberia in the late Pleistocene 16,000 years ago. Back further still, we were simply carbon, rocketing away from the Big Bang. (Or, for literal biblical interpreters, Adam and Eve were evicted from the Garden of Eden 6,000 years ago, give or take a begat or two.)
We've been traveling for a long time. How our stardust got sprinkled in its current place is how we make sense of ourselves. When we meet, we tend to self-identify like so: I grew up in Queens and came to study at SUNY New Paltz in 1988. I moved to Brooklyn for a few years after college but then relocated to the Hudson Valley again in 1996. Now, I live and work in Kingston. The interesting bits, of course, are not the dry timelines of our comings and goings, but the passions, intuitions, and sometimes sheer chance that brought us here. At
Chronogram
, we butter our bread telling the stories of the interesting bits.
A typical case: Jennifer Clark and David Scott relocated to the Sullivan County hamlet of Long Eddy in 2008, parachuting out of successful careers in corporate Manhattan. Why? To make wine. Ah, there's the interesting bit. Using indigenous yeast and grapes from the Finger Lakes, Scott and Clark make natural, unfiltered wines along biodynamic principles. They're not producing all that much wine—600 cases last year—but according to Food and Drink editor Peter Barrett, the juice that's coming out of Eminence Road Farm Winery is some of the best wine New York has to offer (
"Waiting for Bordeaux"
).
As Jennifer Gutman reports (
"Head of the Glass"
), there are plenty of grapes being grown in the Hudson Valley, with over 20 vineyards producing wines made from grapes grown on site. While no particular style defines Hudson Valley tipple—its offerings range from traditional varietals like chardonnay to oddities like chocolate-flavored wines—the region boasts some of the country's oldest winemaking traditions, dating back to 1677. The story of Hudson Valley wine is as much about looking forward as looking back, as wineries expand their product lines to distilled spirits (made from local produce, naturally) and continue to experiment with the terroir.
A very strange transplant recently turned up in Ghent, at Omi International Arts Center. Alice Aycock's
A Simple Network of Underground Wells and Tunnels
is a re-creation of a piece constructed in 1975 for an exhibition at Merriewold West in New Jersey. It is, as the title suggests, a series of passages dug in the ground. The interesting bit is what happens when you descend below the surface of the earth, and Jeff Crane notes parallels with ancient structures designed as communal, sacred spaces (
"Underground Art Scene"
).
Health and Wellness editor Wendy Kagan also goes off in search of sacred places this month, investigating how the composition of the spaces we inhabit affect us (
"Space for Healing"
). She talks with Francis Pitts, an architect who pioneered therapeutic environments in the modern context by designing hospital rooms constructed to aid wellness. Lyla Yastion, a professor of anthropology at SUNY New Paltz, teaches a two-week course, "Sacred Spaces," which looks at the similarities between spiritual nodes like St. John the Divine cathedral in Manhattan and the Karma Triyana Dharmachakra monastery in Woodstock.
A visitor to our region bringing its own space is the Spiegeltent (a merrily profane space, for sure). Translated literally from the Dutch as "mirror tent," the wood and canvas structure that lands on the lawn of the Fisher Center at Bard College holds some of the liveliest entertainment of the summer season, including the bawdy return of the Wau Wau Sisters. (A few years ago, I chronicled the exhilarating humiliation of being press-ganged by the Sisters, dragged on stage, dressed in women's clothing, forced to drink Jack Daniels and beer, and thrown around like a rag doll by one half of the incredibly strong duo. Note to Wau Wau attendees: Sit in the back and keep your head down when they're looking for "volunteers.") Jay Blotcher previews Bard's SummerScape 2012, which kicks off on July 6 with a performance by the French dance troupe Compagnie Fêtes galantes (
"When the Saint-Saëns Comes Marching In"
).
This summer marks the 60th anniversary of the premier of John Cage's 4' 33" at Maverick Concert Hall in Woodstock. In Kay Larson's remarkable new book,
Where the Heart Beats: John Cage Zen Buddhism, and the Inner Life of Artists
(
reviewed by Marx Dorrity
), the Accord resident and former student at Zen Mountain Monastery graphs Cage's emergence as a towering figure of 20th-century music along the axis of his Zen studies. (The journey from something to nothing, perhaps.) Cage's breakthrough work,
4' 33''
was steeped in Zen and his realization that there was no such thing as silence. As Larson writes,
4' 33"
was a statement of Cage's essence. He told an interviewer three years before he died: "No day goes by without my making use of that piece in my life and in my work. I listen to it every day….I don't sit down to do it; I turn my attention toward it. I realize that it's going on continuously. So, more and more, my attention, as now, is on it. More than anything else, it's the source of my enjoyment of life."
Those four-and-a-half moments of quiet that Cage carved out of the raucous din of our anxious, chattering minds is not only one of the most interesting bits of contemporary music, it's also, in its way, the theme song of the Hudson Valley. Why else would he have premiered it here, instead of New York City? Cage heard our song. The song that's always playing. Like now. And now.