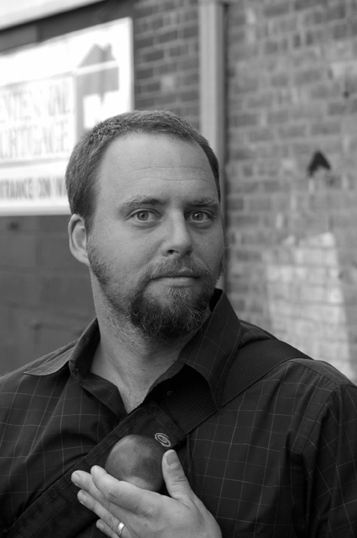 Dear Reader:
In the print version of the March edition of Chronogram, there are two editorial errors that I must apologize (and take full responsobility) for. [
Misspelling of "responsibility duly noted by Steve Hopkins of the
Kingston Times.
]
The errors are:
A typo in the headline of Larry Beinhart's column (the word "Capitalism" is misspelled); and in the Editor's Note, below the photo in the middle of the article, there is a space for a caption which reads, "Caption."
With regard to the typo in Larry's column: This piece passed through the hands of many people here at
Chronogram
, two proofreaders included, and there is a wide area upon which to spread the blame. (Larry himself is blameless as he spelled it correctly.)
In my Editor's Note, the blame is mine alone. My column was written last minute as usual, it passed through few hands, and the caption was added very late in the process. I forgot to fill the space we created for it. (As my column took another publication to task, partly over the foibles of its own layout, this error is of a most humbling nature. It is also is the second time in the quarter when there has been an error in the Ed Note.)
As editor, I take full responsibility for all that is published in
Chronogram
, from the articles to the calendar listings to the ads. When errors occur, they are first and foremost my fault. So I feel an apology is in order. I am sorry for the errors; I know you expect more from
Chronogram
. Also must apologize for the many people working for the magazine, in whatever limited or expansive way—the quality of the publication reflects upon them as well, and errors made by me or the editorial staff are not their fault though they must also bear the burden of reponsibility for them. [
My serial misspelling of
"responsibility" again noted by Steve Hopkins of the
Kingston Times.
]
I apologize to all of you as well.
I apologize to all for betraying your collective trust in this way. There is no excuse for these errors, and no way to diminish the impact of them once in print.
While
Chronogram
is much bigger than these errors, I am sorry that they detract from the excellence the
Chronogram
staff strives for in our publication. Mea maxima culpa.
I have let you all down. I too have worked too long and hard to betray my vision for Chronogram like this.
I demand a higher level of excellence and professionalism from myself. Period.
Your deeply humbled editor,
Brian K. Mahoney