Page 3 of 3
Any final thoughts?
I would like the film to inspire people to make Earth Day 2010 something very powerful. We're currently in a strange reversal of the situation in 1970. Some of the political class is ahead of the popular movement. People think marching in the streets is passé, but it's not. Look at what just happened in Iran! A million people in the streets sends a powerful message that's still unlike any other form of political expression.
The great thing about Earth Day 1970 is that it wasn't a spectator event. In every community, people got out and worked alongside each other. They got involved and felt connected. It was genuinely empowering. I hope this film reminds people what a special day that was, and encourages them to build upon it and use that day to demand the kinds of systemic changes we desperately need to make. Thirty years ago, we took our eye off the ball and fell back into complacency. We can't let that happen again.
Filmmaker Robert Stone. Courtesy Zeitgeist Films.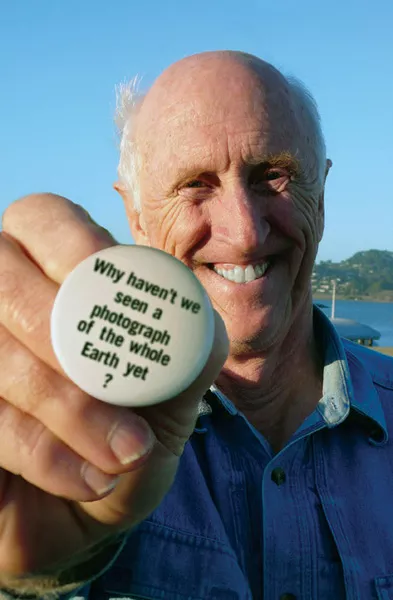 Stewart Brand with the button that launched a movement in Earth Days.