Curling up with a good book under the changing leaves is one of the best ways to spend a fall afternoon. Whether you are in the mood for a mystery, drama, or autobiography, here are six books for you to relax with this October.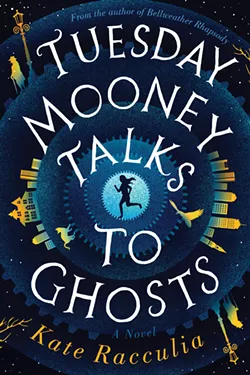 Tuesday Mooney Talks to Ghosts
Kate Racculia
Houghton Mifflin Harcourt, $26
Tuesday Mooney isn't an outgoing person. She'd prefer to spend her adult life working hard or holed up at home. Yet, when eccentric Boston billionaire Vincent Price dies, leaving behind a trail of clues to his fortune, puzzle-loving Tuesday can't resist the challenge. The puzzle is not what it seems, and soon Tuesday and her mismatched crew of clue-hunters must face their flaws head-on to solve the puzzle at hand in this witty, quirky, and insightful book.
Trial By Family
Roselee Blooston

Apprentice House Press, $17.99
Family is complicated: a bastion of love and support, but also sometimes a breeding ground for greed and mistrust. Part family drama part courtroom saga, Rosalee Blooston's novel, Trial by Family, follows the falling out of Alvin Segal and his family. Seeking a little peace and quiet, Alvin gives his second wife, Fay, a large sum of money, thereby compromising his grown children's estate. The kids fight their way all the way to a jury trial, in this tense, realistic, and relatable drama about the complicated nature of family, entitlement, money, and love.



We Got This: Solo Mom Stories of Grit, Heart, and Humor
Marika Lindholm, Cheryl Dumesnil, Domenica Ruta, Katherine Shonk
She Writes Press, $17.95
We Got This, a tribute to the over 1.5 million single mothers of the world, is a compilation of essays, poems, and prose by 75 moms doing it on their own, including Amy Poehler and Anne Lamott. This collection destigmatizes single motherhood by offering relatable accounts that connect women through their shared struggles across age, race, and class. "I'm proud that our book invites the reader into a community of solo moms who lay bare their fears, joys, hopes, and challenges," said coeditor Marika Lindhom.


Duet With the Past: A Composer's Memoir
Daron Hagen
McFarland & Company Inc, Publishers, $39.95
Daron Hagen's life has been steeped in music. In his career, the prolific musician has composed five symphonies, 12 concertos, 13 operas, and more than 350 art songs. Through Duet with the Past, discover the journey of a young man in a family shadowed by death and the sacrifices he makes to become a famous composer. Hagen describes the most impactful moments of his life in detail as well as his musical career, including his time with renowned artists such as Lukas Foss and Gian Carlo Menotti.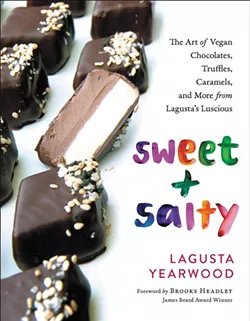 Sweet + Salty: The Art of Vegan Chocolates, Truffles, Caramels, and More From Lagusta's Luscious
Lagusta Yearwood
Lifelong Books, Imprint of Hachette Books, $30
Written by the founder of the first-ever vegan chocolate shop, Lagusta's Luscious, Sweet + Salty is the ultimate guide to creating socially and environmentally responsible, plant-based treats from truffles to toffees, hard candies to ganache. Yearwood takes a broader approach to veganism, going beyond the simple avoidance of animal products to the root of the issue—ethical sourcing of ingredients. The recipes in Sweet + Salty make use of responsibly sourced baking essentials like cacao and sugar.
Loopy Mango Knitting: 34 Fashionable Pieces You Can Make in a Day
Oejong Kim
Abrams, $29.99
From Oejong Kim, the cofounder and creative director of the Beacon-based knitwear shop Loopy Mango, comes this DIY guide to chunky knitting. The beautiful hardcover book includes step-by-step instructions on the basics of knitting along with detailed instructions on how to recreate 34 of Loopy Mango's own designs.