What does it mean to be trans? The word trans is an umbrella term for people who do not conform to the sex they were assigned at birth. Within the trans community there are many self-identifiers, including transgender, transsexual, genderqueer, gender-fluid, and non-binary. There is a widespread lack of understanding in our society of what it means to be trans. People who identify as transgender endure discrimination, even violence. They face barriers to equality, including basic needs such as housing, educational opportunities, and employment. A new exhibition of charismatic portraits underscores the challenges of acceptance for transgender people.
"Timothy Greenfield-Sanders: The Trans List," an exhibition of 40 photographs and a film, opens in September at the Samuel Dorsky Museum of Art at SUNY New Paltz. Curated by Anastasia James, the show features portraits by Timothy Greenfield-Sanders of celebrities such as Caitlyn Jenner and Laverne Cox, as well as trans people who are well known in the LGBTQ community, many of whom are activists. Included are US Army Sergeant Shane Ortega; Janet Mock, author, journalist, and television host; Kylar Broadus, professor of law and senior public policy counsel for the National LGBTQ Task Force; Miss Major Griffin-Gracy, an activist and veteran of the 1969 Stonewall Riots; Caroline Cossey, model and the first transgender woman to appear on the cover of Playboy; and Amos Mac, queer art connoisseur, photographer, producer, and publisher. Also on view is Greenfield-Sander's documentary film The Trans List, which gives visitors an opportunity to learn more about the participants' stories.
Photographer and filmmaker Timothy Greenfield-Sanders (b. 1952, Miami Beach) has received critical acclaim for his portraits of world leaders, actors, writers, artists, musicians, veterans, and more over the past four decades. His feature documentary Lou Reed: Rock and Roll Heart won a Grammy in 1999. Greenfield-Sander's portraits are in numerous museum collections including the Museum of Modern Art, the Metropolitan Museum, the Whitney Museum, and the National Portrait Gallery. Greenfield-Sanders has a personal connection to SUNY New Paltz: his father-in-law, Joop Sanders, was a professor of art there from 1966 to 1985.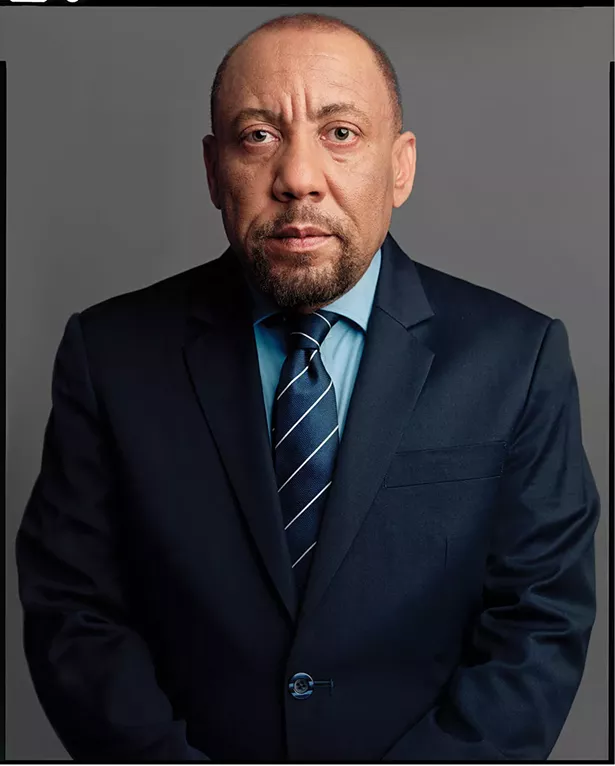 "The Trans List" is the result of a conversation between Anastasia James, the Dorsky's Curator of Exhibitions and Programs, and Greenfield-Sanders about presenting exhibitions that are relevant to the student body and ask challenging and important questions. To engage students in a deeper conversation, James invited two students to curate an exhibition. The resulting show, "Alive and Yelling: Trans Zines and Radical Subcultures," will be on view in the Dorsky Museum this fall alongside "The Trans List."
James is committed to embracing diversity and inclusion at the Dorsky Museum. She is a believer in the importance of allyship: of using your privilege (no matter how small) to take informed and accountable actions for those less privileged who struggle in the face of inequality. This principle guides Greenfield-Sanders in his choice of subject matter. He uses his influence in the art world to focus his lens on people who have been traditionally marginalized and discriminated against. He enables them to share their stories of identity, family, struggle, love, and accomplishment with a wider audience. "The Trans List" is part of a larger body of work titled Identity: Timothy Greenfield-Sanders The List Portraits, which includes "The Black List," "The Latino List," "The Out List," and "The Women's List."
"The Trans List" shows us that the experience of being transgender is different for every person. There are myriad forms of identity and many distinct stories in the transgender community. Above all, this exhibition makes it clear that trans people deserve the same rights as everyone else to live their lives as they choose, and to succeed and thrive.
"Timothy Greenfield-Sanders: The Trans List" is on view through December 9 at the Samuel Dorsky Museum. Accompanying the show is an exhibition catalog with an interview between Anastasia James and Timothy Greenfield-Sanders. (845) 257-3844.