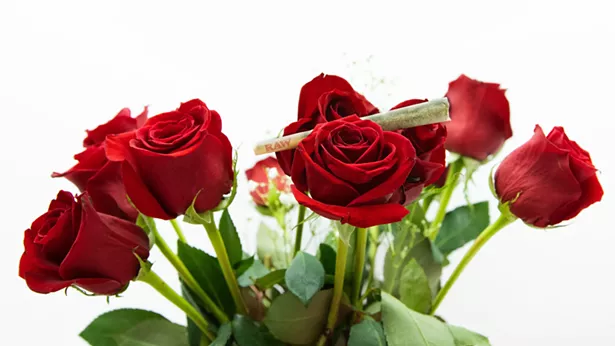 Images courtesy of The Pass
This year, The Big Game and Valentine's Day are back-to-back. Elevating your Sunday football experience—and keeping your loved one happy—can prove to be a juggling act, especially when those two special days are just a day apart.
Images courtesy of The Pass
This year don't drop the ball—visit
The Pass
to pre-order the perfect host gift as well as presents for your special person. From easy-to-share pre-rolls and edibles to soothing topicals, the adult-use recreational cannabis dispensary can help you turn the biggest game of the season and the most popular date day of the year into the best back-to-back celebrations ever.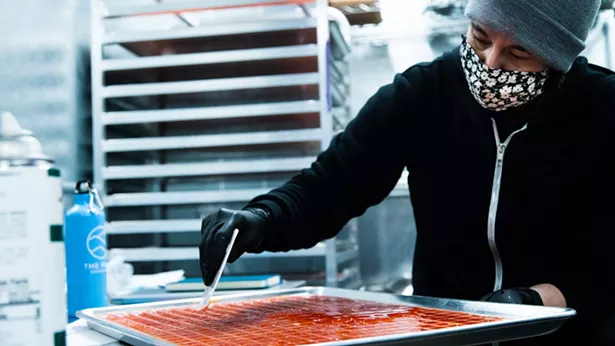 Images courtesy of The Pass
Bypass the onion dip this year and bring along a few cannabis treats to share with your buddies while you watch The Big Game. The Pass offers world-class edibles, and the highest quality vapes, perfect for sharing while you're rooting for your favorite team. Tuck a few pre-rolls and sours together for a gift your host will love to pass around.
And for Valentine's Day, why not add some cannabis to enhance your enjoyment of the day with your loved one? The Pass has a wide assortment of flower, pre-rolls, vapes, sours, gummies, and topicals for your special someone.
Images courtesy of The Pass
All is fair in love and football, so snag a special treat for The Big Game and make sure you have the perfect gift to nail Valentine's Day.
Visit The Pass in Sheffield, Massachusetts in the Berkshire Mountains and let their budtenders help you create a package of presents that are sure to wow everyone.
Thepass.co