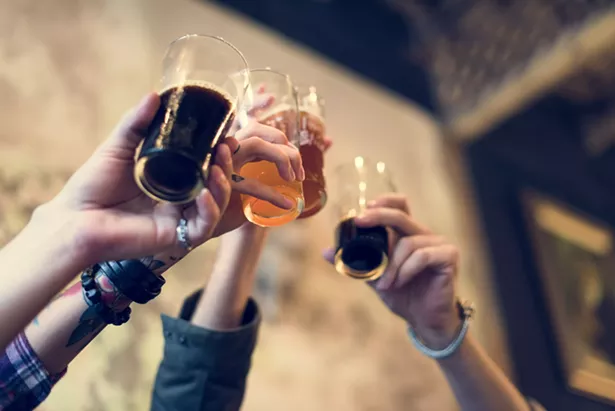 Beer lovers, this one's for you. Say cheers to local beer on a Hudson Valley farm brewery tour. On June 9, Dirt Brew Hop will take guests to five breweries in black dirt country for a day of beer tasting.
The historic black dirt region, located in southwest Orange County, is home to some of New York State's most fertile soil. It's also known for harvesting delicious craft beers. Along the brew hop, beer enthusiasts can visit the local malt farm, Black Dirt Malt, and see how barley is turned to malt that goes in the beers they'll drink throughout the day.
Dirt Brew Hop is hosted by Dirt magazine. The event grew out of a story that editor and publisher Becca Tucker wrote about the several breweries popping up in the black dirt region. "There's no bad blood between [the breweries], no rivalry. While they should be competitors, they have nothing but praise for one another," Tucker says. "We wanted to shine a spotlight on them and get people out to support these local farm brewers the same way they support one another."
Pine Island Brewing Company is one of five breweries on the Dirt Brew Hop itinerary.
Flights of beer will be served at each stop along the way. Find a brew you can't get enough of? Luckily, guests can embark on this beer bash at their own leisure. There will be buses shuttling tour-goers place to place from 12pm to 5pm, so you can take your time tasting.
When you purchase tickets for Dirt Brew Hop, you'll choose a starting location. Begin at one of the breweries and then catch the shuttle bus to the other four, plus Black Dirt Malt farm. Designated driver passes are also available. Here's some info on the five participating breweries:
Named after the lake that its brewing water comes from, Glenmere Brewing Company brews on a 15-barrel system to produce two to three types of beers at a time. Their brews are seasonal for a fresh, new taste each time you visit.
Fifth generation, family-owned and operated, Long Lot grows hops on its own dairy farm and sources other ingredients locally, including malt from Black Dirt Malt. Its tap room has six craft beers, including milk stout, ales, and IPAs.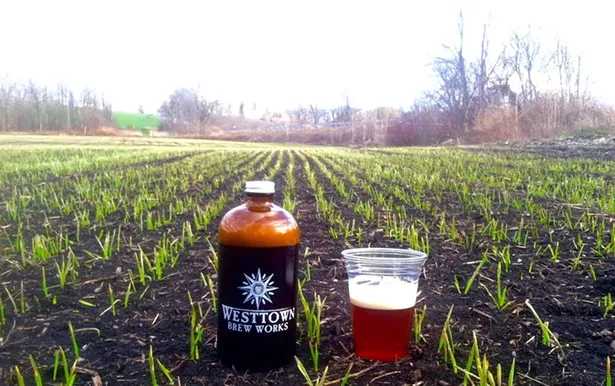 This farm brewery stop has a lush outdoor atmosphere with valley views and a rustic, barn-like tasting room. They hand-harvest eight different types of hops on the farm and even have their own beer truck for events.
Known for its Pine Island IP and Charlie's Pale Ale, Pine Island Brewing Company is an award-winning brewery. Expect some tasty beers and fun here. They open their beer garden in the summer, as well as offering games and live music.
Equilibrium Brewery | Middletown
This industrial-feel brewery serves beer on tap at Tapped, located in the same building. Equilibrium is dedicated to quality beer, mixing scientific research and a love of beer into their craft.
Dirt Brew Hop's day-drinking festivities begin on June 9 at 12pm. Check the their
website
for more details.