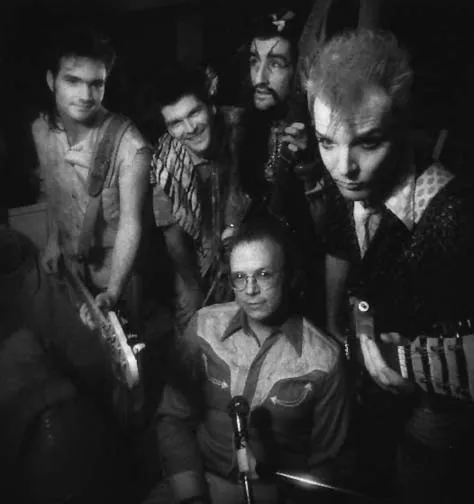 Here's another hot handful of Hudson Valley events to add to your datebook. Please check each site's current COVID safety requirements.
Rosendale Theatre Shows Punk Documentary | through June 8
While Washington, DC, is chiefly identified as a center of government, it also has a reputation as a vital and influential bastion of punk rock.
Punk the Capital
, a fascinating new documentary about the earliest years of DC punk (roughly 1976-1983), is screening virtually via the
Rosendale Theater
through June 8. The film is in many ways a prequel to 2014's hardcore-oriented
Salad Days
, focusing instead on the era that preceded the city's latter wave of punk. Featured are interviews with and rare footage of the Bad Brains, Henry Rollins's S.O.A., Minor Threat, the Slickee Boys, and more. Tickets are $12.
Bobby Previte's "Blueprints" Returns | from May 27
Fionn Reilly
Bobby Previte
As COVID rescinds, storied local drummer, composer, and bandleader Bobby Previte reemerges to the live performance scene with his popular "
Blueprints
" concert series in its new home at Time and Space Limited (TSL) in Hudson. Described as "a sprawling, spontaneous live performance made up of over 200 [and ever-growing] musical fragments extracted from every score Previte has ever written [the series] redefines the conventional way music is presented to the public." The spring/summer concerts combine live music with video projections and will take place starting at dusk on select Thursdays in the socially distanced setting of TSL's parking lot. Free with registration.
Climate Talk Comes to Rosendale Rail Trail | May 28
Waste systems transformation activist Margot Becker founded 2015's TrashFest, which turned the High Falls Transfer Station into an art gallery and included a concert at the
Rail Trail Cafe
in Rosendale. On May 28 at 6pm, Becker returns to the trail for "Zero Waste & Net Zero: A Climate Story," a free talk that connects the topics of waste and climate change. The chat includes suggestions for actions that listeners can incorporate into their own lives in order to help improve the environment in tangible ways.
Dewey Hall Presents the Moon Shells, Lucky 3 | May 28, June 4
Dewey Hall
in Sheffield, Massachusetts, has launched the Tap Root Sessions (formerly the Dewey Sessions), a Friday night outdoor concert series presenting the best in regional roots music. In the past, the series has featured such top names as Jay Ungar and Molly Mason, Moonshine Holler, the Russet Trio, and others. On May 28 at 7pm, folk group the Moon Shells will perform; on June 4 at 7pm, the hall welcomes string trio the Lucky 3. Tickets are $10 for each concert, and attendees are encouraged to bring lawn chairs or lawn blankets, nonalcoholic drinks, and food. Seating pods will be in effect and masks must be worn the entire time. Physical distancing is required.
Museum Offers Rondout Lighthouse Tour | May 29
How about a tour of Kingston's Rondout Lighthouse aboard a 100-percent-solar-powered boat built by the
Hudson River Maritime Museum
? On May 29 at 1pm, via the vessel the museum is hosting a guided tour of the 1915 lighthouse, which is still a working navigational light and one of only seven remaining lighthouses on the Hudson River. Led by the museum's experienced and knowledgeable tour guides, participants will be able to learn about the history of the lighthouse and its keepers and take a tour of its historic interior, which includes an optional ascension to the top of the lighthouse. Tickets are $25 for adults; $20 for children 6-12; and $22 for seniors.
Antiques Fair Reopens in Rhinebeck | May 29-30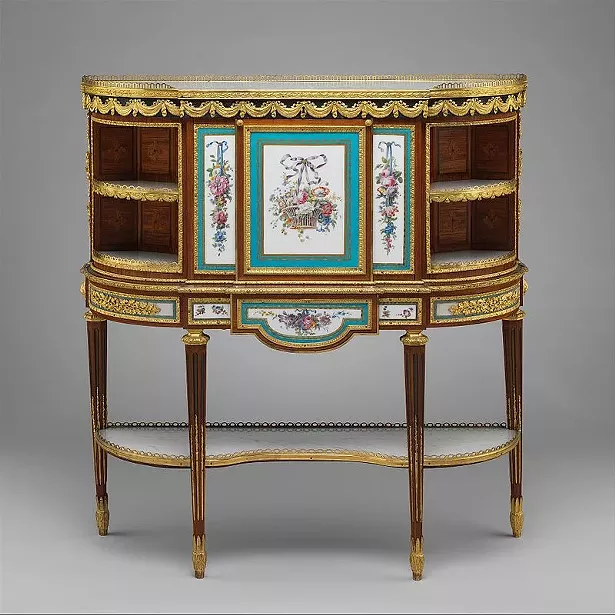 One of the most-missed events last summer was the
Spring Antiques at Rhinebeck Show
at the Dutchess County Fairgrounds, a long-time Memorial Day Weekend tradition. The show will return on May 29 and 30 in the fairgrounds' spacious, well-ventilated buildings, whose environments will adhere to Health Department and New York State safety regulations. Items on sale will include Oriental rugs to fine, designer and costume jewelry, American and Continental furniture, fine porcelain and ceramics, fine and decorative prints, Mid-Century Modern design, books and ephemera, and much more. In addition to hand sanitizing stations throughout the show, rest room facilities will be sanitized throughout each day and specialty food truck vendors will be on site. Tickets are $12.
"The Extinctionist" Set for PS21 Performances | May 29-30
Composed by Daniel Schlosberg with a libretto by Amanda Quaid, "The Extinctionist" is a 60-minute, one-act opera scored for four singers and four multi-instrumentalist players. Now in development, the opera will receive a semi-staged presentation at
PS21
's open-air pavilion in Chatham on May 29 at 7:30pm and May 30 at 3pm, allowing viewers a sneak peak of its 2022 full-production premiere. "A young couple is trying to have a baby," says the synopsis. "Ice caps are melting. Brooklyn will soon be underwater. Upcycling is the new recycling. The Woman wonders: 'What if the only way to protect her future daughter was to not have her?'" Tickets are $5.
Upstate Diary Hosts "Art Trek" Around Region | May 29-30

On May 29 and 30, home and lifestyle publication
Upstate Diary
will host "Art Trek," a weekend-long self-guided tour of art happenings across the Hudson Valley that will connect visitors with 30 art events, private artist studio visits, and unique creative experiences such as "Build-a-Chair" workshop and "Bookbinding & Dinner." Partnering organizations include Art Omi, Magazzino Italian Art, September gallery, and more. From May 29 through June 13, the publication will host "ART+NATURE+HOME," a juried exhibition of works by some of the area's favorite rustic artists. For more information, visit the Upstate Diary website.
Phoenicia Flea / May 29 & 30
The iconic Phoenicia Flea is a moveable market of makers and merchants mainly from the Catskills and the Hudson Valley. Each month they appear at a new location in the region. This Memorial Day weekend, it's at Scribner's Catskill Lodge in Hunter. The market features products like nature books and puzzles from Chicory Naturalist and upstate-themed apparel from Peak Goods Co., a brand devoted to printing the Catskills onto everyday wear. Customers can grab lunch and sit down at picnic tables surrounded on each side by lines of artisan stalls. Come Fourth of July weekend, the market will be at Catskill Brewery in Livingston Manor. Other upcoming summer locations include Fromer Market Gardens and Industrial Arts Brewing Comany. Catch this flea before it moves again! The Phoenicia Flea market will be at Scribner's May 29 and 30, 11am-5pm.
40th Annual Woodstock-New Paltz Art & Crafts Fair / May 29-May 31
Woodstock-New Paltz Art & Crafts Fair was voted second best classic and contemporary art show nationwide by Sunshine Artist Magazine, America's premier arts and crafts shows magazine. It continues to draw quality artists and craftspeople from all over the country, and tens of thousands of visitors each year. This year, the fair exhibits the work of over 100 artists and makers while providing gourmet food and drink, live entertainment, and artist demonstrations. The event was founded by Neil and Scott Rubenstein in the early 1980s, two woodworkers who were traveling in the Northeast to present their work at multiple craft shows. As young fathers, they wanted to both continue their craftwork while supporting their families. They created the fair, which is being held for the 40th year this Memorial Day weekend. The Woodstock-New Paltz Art & Crafts Fair is open May 29 and 30, 10am-5:30pm, as well as May 31, 10am-4pm.