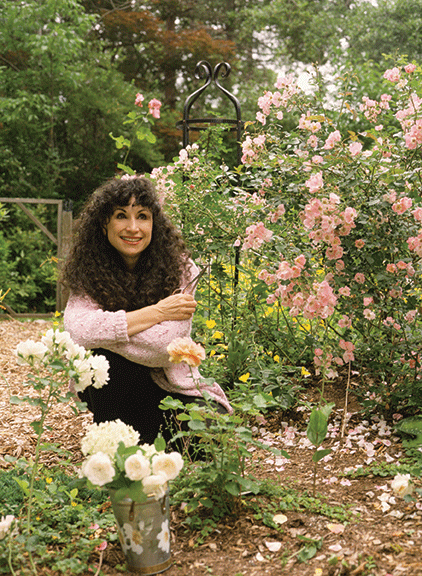 Diane Ackerman will read at Vanderlyn Hall's College Lounge at SUNY Ulster in Stone Ridge on November 8.
Certain authors inspire outbursts of passionate praise. Diane Ackerman, whose 24 books of nonfiction and poetry include the bestselling
A Natural History of the Senses
, tends to make critics go weak in the knees:
"You're immersed in Ackerman's glorious prose, studded with arresting phrases and breathtakingly beautiful images. Her gift to us is the sheer pleasure of seeing the world through her loving eyes" (
Washington Post
).
"Diane Ackerman is the great dramatist and explorer of the sensual world; her books, probe, open, take off lids, peel back covers, taste, sniff. There is no limit to her curiosity, and she is constantly discovering surprises" (
New York Times Book Review
).
Ackerman's memoir
One Hundred Names for Love
(W. W. Norton & Company, 2011), was a finalist for the Pulitzer Prize and National Book Critics Circle Award. Other titles include Orion Book Award winner
The Zookeeper's Wife
, a nonfiction account of WWII rescuers who sheltered over 300 Jewish refugees and activists in the decimated Warsaw Zoo;
An Alchemy of Mind
;
Deep Play
; and
Cultivating Delight
.
The author, naturalist, and self-dubbed "Earth Ecstatic" is coming to SUNY Ulster this month as part of the Herbert H. and Sofia P. Reuner Library Writers Series. Now in its 14th year, the series has welcomed such authors as Joyce Carol Oates, Billy Collins, Francine Prose, and Michael Cunningham. Distinguished as they are, none of the above is the namesake of a molecule that affects crocodilian sex drive.
Diane Ackerman fielded questions about her work, writing habits, and the 19-carbon aromatic ketone dianeackerone via e-mail from the home she shares with her husband, novelist Paul West, in Ithaca.
It seems ironic to converse with the author of A Natural History of the Senses via email, a medium utterly lacking in sensual detail. Could you please describe where you are as you're answering this?
I'm sitting in my study, which is painted the yellow of spring light in the forest, and includes shelves of white three-ring folders, some wooden filing cabinets and overflowing bookcases, big windows with a view of the backyard and woods, and a bay window to curl up and write in, one that looks out onto the garden and a big old magnolia tree.
Your books are all over the Dewey Decimal System: memoir, biography, biology, gardening, aviation, poetry, children's books. Is there a common thread that runs through your work?
All of my books are about the natural world, the world of human endeavor, and the connections between the two: nature and human nature. The whole pageant of being human fascinates me. So do the ways of our animal neighbors, and the rest of nature, from the at-times wicked beauty of the atom out to the farthest star. Water flows into an empty space; so does my curiosity.
The book-jacket copy for An Alchemy of Mind includes the phrase, "Long treasured by readers for her uncommon ability to bridge the gap between art and science." Do you think there is such a gap?
Personally, I don't divide the world in that way. For me, "nature" includes all of the so-called sciences. Whether in poetry or prose, I think of myself as a nature writer—if what we mean by nature is the full sum of Creation.
W. W. Norton & Company, 2011
Your language is a feast. How does your writing process differ from poetry to prose?
My process is the same in poetry or prose—I wish I could say that I just think in poetic phrases, but, actually, I revise an enormous amount. I keep tinkering with words, trying to find the best one, sometimes even after a book is in print.

Language is very much at the heart of One Hundred Names for Love, subtitled A Stroke, A Marriage, and the Language of Healing. Did your husband's aphasia change the way you speak, and has that changed the way you write?
No, I don't think so. I think we all probably speak slightly differently to the different people in our lives (kids, friends, spouse, etc.). And my writing style—the way I converse with myself and my readers—stays pretty much the same.

What are you working on now?
I've just begun a new book, which I'm not ready to talk about yet. And I'm enjoying writing regular op-ed columns for the Sunday
New York Times
.
What do you plan to talk about at SUNY Ulster?
I'll be reading briefly, and then [WAMC radio personality] Joe Donahue will be interviewing me on stage about my work, creativity, and the challenges of writing.
How did you come to be the namesake for the molecule dianeackerone?
When I was writing
The Moon by Whale Light
, I joined a research team and took part in sexing alligators for a hormone study. It meant lassoing the alligator, pulling it from the swamp, climbing on top, lifting its tail up and doing an internal). A pair of biologists, who had just discovered a pheromone in crocodilians, decided to name it after me.
Diane Ackerman will appear with WAMC's Joe Donahue on Thursday, November 8, at 1:15pm in Vanderlyn Hall's College Lounge, SUNY Ulster, Stone Ridge.