Images courtesy of ChoShields Studio
Proposed design for a single and two-family flexible use Passive House upstate.
When it comes to fighting climate change, the solutions that come to mind are often those like curbing industry emissions or taking mass transit over driving. For In Cho and Tim Shields, co-founders of Kingston and Brooklyn-based architecture firm ChoShields Studio, mitigating climate change also looks like transforming the buildings where we live, work, and come together as communities.
For the last 10 years, the husband and wife team, who have practiced architecture with an emphasis on sustainability together for 20 years, have been advocating for the energy-efficient standards of Passive House, a rigorous international building standard that began in Germany in the '80s and is just now catching on in the US.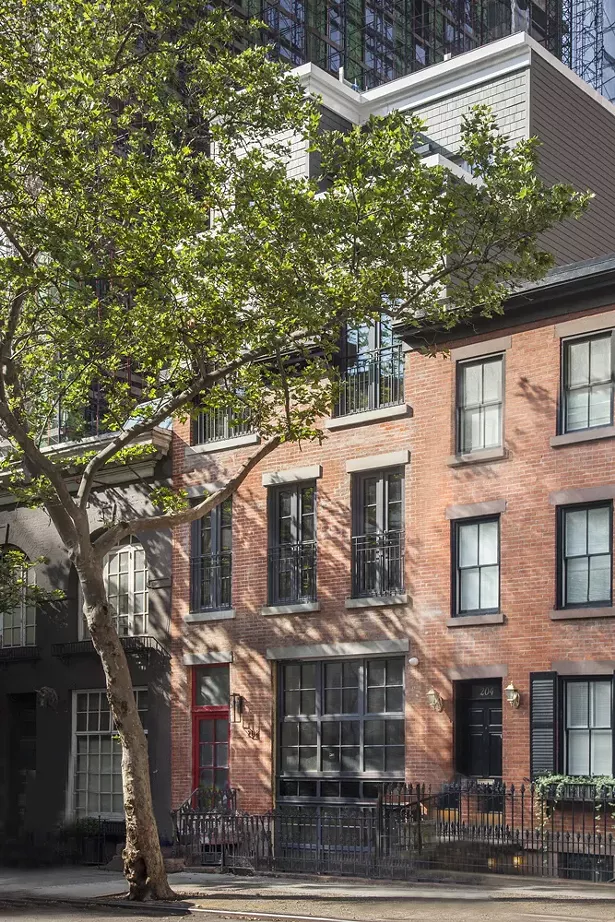 Images courtesy of ChoShields Studio
Certified Passive House full renovation and expansion in Manhattan.
According to In and Tim, the application of Passive House's five principles—an air-tight seal, super insulation, high-performance windows, no thermal bridging, and fresh air ventilation—can reduce the energy consumption of a building by 90 percent, all while making the space healthier and more comfortable, too. "Our main interest in what we do as architects is helping people," says In. "With Passive House, people can live in the most comfortable and healthy building ever and only pay 10 percent of the utilities while also helping to save the environment."


In their own design work, In and Tim have brought the energy efficient standard to residential retrofits, master plans for mixed-income communities, and even to farming and agricultural spaces. "In the process of researching issues on green building, it can't help but lead you to the resilience of local communities and food resilience in particular," says Tim.

Images courtesy of ChoShields Studio
Rendering of an addition to a 260-year-old barn.
In 2018, they designed an addition to a 260-year-old barn for a new milking and cheese making center in Kerhonkson that drastically increased the efficiency of the space. "There are many opportunities for Passive House to play a role on a farm, from cold storage to farm worker housing," says Tim.


At the policy level, In also served as an industry expert advisor for the New York City Energy Conservation Code Advisory Committee in the revision of the 2020 NYC Energy Conservation Code, where she helped support citywide building policies aimed at addressing climate change with energy efficiency. Furthering her advocacy in this area, she is currently training industry professionals, building owners, and developers in these latest updates to the 2020 New York City and New York State Energy Conservation Code, as well as in Passive House concepts.

Images courtesy of ChoShields Studio
Full renovation of a four-bedroom, three-bathroom apartment with reconfigured plumbing and mechanical systems support a flexible layout.
In and Tim also believe that educating students from grade school through college about Passive House principles is one of the best ways to lay the groundwork for future change.
Last summer, they
partnered up with Stuyvesant High School in Manhattan and PS 10
in Brooklyn to bring Passive House education to students in a fun, collaborative way. The elementary and high school students were encouraged to use drawing, dance, model making, and more to creatively interpret the principles of energy efficiency that are increasingly becoming a part of their day-to-day lives.
Images courtesy of ChoShields Studio
In and Tim teach Passive House principles to high schoolers.
Through their work designing Passive House buildings and empowering an ever-widening audience with the knowledge of Passive House, In and Tim are strongly advocating for a climate positive and socially equitable future that will bring joy and well-being to all.

"Passive House is something that we would love to become public knowledge so it's not just within our specific field," says In. "It really has to be expanded to everyone. Our goal is to spread this knowledge so that everyone knows exactly what Passive House means the same way you do something as easy as recycling."