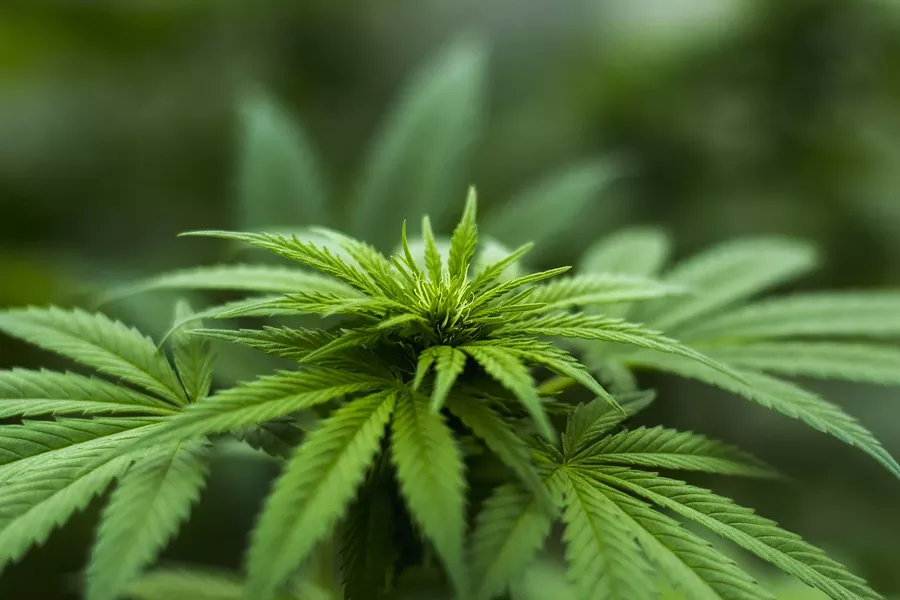 All it takes is one step into a grocery store, natural foods market, or health and beauty supply shop to know that hemp is a growing industry and budding topic of interest in New York State. It may be everywhere, but there is still a lot of confusion around it. What is it? And more importantly—is it legal?
Marissa Weiss, Esq., an associate attorney at Walden-based firm
Jacobowitz & Gubits
, offers some clarity around the budding hemp industry and legal information for entrepreneurs considering entering the marketplace.
1. What is Hemp?
Hemp, also known as industrial hemp to regulators, is the low-tetrahydrocannabinol (THC) strain of the Cannabis Sativa plant species—the same species marijuana is derived from. As THC is the psychoactive component that gets users "high," industrial hemp is vastly different from its "reefer madness" cousin. Instead of merely using the plant for drug use, hemp's fiber, seeds, and oil are extremely valuable as raw material for food, clothing, health and beauty products, and even building materials. Most importantly, hemp-derived cannabiodiol (CBD) oil has become the most popular use in recent years. CBD oil is one of the main constituents of the hemp plant and, when extracted, can be used in a wide variety of food, health, and beauty products. Many consider CBD products to have a wide scope of medical applications, such as treatment for epilepsy, inflammation, anxiety disorders, and general skin diseases; however, many of these claims have not yet been confirmed by the U.S.A. Food and Drug Administration (FDA).
2. What's Legal in NYS?
Although hemp and marijuana are different, federal regulations have treated them identically as illegal Schedule I Narcotics under the Controlled Substances Act for decades. However, in the wake of the 2018 Farm Bill, and with the mass proliferation of easily-accessible hemp and hemp derived-CBD products, many think that hemp and CBD are now fully legal within the United States.
Unfortunately, this is ultimately a myth. It is true that section 12619 of the Farm Bill removes hemp-derived products (defined as containing 0.3% or less of THC) from the Schedule I list. However, the Farm Bill only goes so far as to say that any hemp-derived cannabinoid (the chemical compounds found in the cannabis plant) is only legal if that hemp is produced in a manner consistent with the Farm Bill, associated federal and state regulations, and by a licensed grower. All other cannabinoids, produced in any other setting, remain a Schedule I substance under federal law and are thus still federally illegal.
So what's legal in New York, then? The Farm Bill has authorized states to create their own industrial hemp growing, cultivation, and processing programs, which must be preapproved by the Secretary of the United States Department of Agriculture. New York State Department of Agriculture and Market's Division of Plant Industry currently allows for potential hemp growers and processors to apply for licenses to grow and process industrial hemp for either grain (seed), fiber (straw), or CBD oil extraction purposes. Currently, the only "legal" growing, processing, manufacturing, or sale of hemp within New York State occurs if one obtains a license through the NYS Industrial Hemp Agriculture Pilot Program. Our office has been diligently working with farmers in the area to help provide assistance in application submission and by providing legal guidance throughout the licensing process.
3. But what about CBD in NYS?
Let's clear the smoke—CBD products may be everywhere in New York, but it does not mean they are legal. Currently, Agriculture and Markets has no CBD regulations, although the Department has promised they are working on regulatory guidance. Strangely, although many consider CBD products safe and legal because they are everywhere, the fact that there are no regulations makes their legality even more tenuous. The bottom line:
There is a big difference between marijuana-derived CBD and hemp-derived CBD. The former is still entirely illegal in NYS and federally (outside of medical marijuana), while the latter is questionable at best. If you plan on purchasing CBD products, you should ensure you are purchasing hemp-derived products only.
Hemp-derived CBD products that are derived via hemp produced through the NYS Industrial Hemp Agricultural Pilot Program may be entitled to a stronger presumption of legality than those produced with non-licensed hemp—as long as that production scheme is detailed within the license holder's Research Agreement with NYS. If you're a farmer looking to delve into CBD sales, our office can help you do so legally through this program.
Hemp-derived CBD may have been taken off the Schedule I list, but it is still subject to regulation by the FDA. FDA currently deems CBD a drug and an illegal food ingredient. The research industry is pushing for this to change, but time will only tell if FDA changes its classification of CBD anytime soon.
Although the legal status of hemp and CBD may be uncertain, many entrepreneurs and investors are moving ahead to grow, cultivate, process, and sell these products since the general public and consumers are ahead of the legal constraints. Analysts are predicting an industry worth billions of dollars. NYS Lawmakers are therefore struggling to find the right balance to promote the industrial hemp and CBD markets while protecting the public's health and safety.
Jacobowitz & Gubits
law firm remains committed to striving to provide sound legal navigation to those looking to delve into the burgeoning world of hemp, even as the regulatory territory inevitably transforms. You can learn more by visiting
www.jacobowitz.com
.

Marissa Weiss, Esq. is an Associate Attorney, Jacobowitz and Gubits LLP