Payback
Mary Gordon
Pantheon, 2020, $28
Assault. Revenge. Reality TV. #MeToo. These book-jacket buzzwords make it easy to stumble into Mary Gordon's latest novel (her ninth) with the wrong expectations. Nuanced where it could be sensational, the novel explores how one moment can completely change the trajectory of two women's lives forever. In Payback, Gordon's understated and beautiful prose reveals the murkiness of victimhood, forgiveness, and redemption.
In 1972, 25-year-old Agnes works as the art teacher at Lydia Farnsworth School for Girls, an exclusive boarding school in bucolic New Canterbury, Rhode Island. She finds herself drawn to Heidi, an artistically gifted and lonely student. Neglected by her dysfunctional family, Heidi distrusts everyone and doesn't feel like she belongs anywhere. As the two grow closer, Agnes suggests Heidi travel to New York City to attend a lecture at the Museum of Modern Art—to nurture her creative side and open her up to new experiences. Her well-intentioned plan ends in disaster when Heidi is brutally raped.
Seeking comfort and understanding, Heidi goes to Agnes's home to tell her what happened—and is met with a horrifying response. Agnes asks her, "How could you have let that happen?" It's a question that will haunt both women for the rest of their lives. The moment, and its subsequent fallout, is made all the more heartbreaking because it happens just as Heidi begins to open herself up to kindness. And then the world—and the person she trusts most—betray her.
Both women flee their lives in Rhode Island and attempt to start over. Agnes moves to Italy and unsuccessfully tries to forget the harm she inflicted on Heidi. She throws herself into the idiosyncrasies of Rome, her career as an art restorer, and a quiet life with her husband and daughter. Gordon's meditations on motherhood are some of the most beautiful (and brutish) passages in the entire novel: "Since Maeve's birth she has known that it is impossible to be a truly moral person if you have a child, because you wish for the child's happiness, well-being, more than anything in the world." Whereas Heidi, determined to rewrite her past and claw her way to success, creates a new life as Quin Archer, host of "Payback"—a reality show where she seeks out justice for those who have been wronged. Decades after that fateful night, the women are reunited when Heidi-Quin decides to confront Agnes and demand payback—in front of the cameras, of course.
When the women finally sit down to film their "Payback" episode, Agnes realizes that Heidi-Quin has weaponized her persona as a way of surviving not just her assault, but also Agnes's unintended victim-blaming: "Everything in Heidi-Quin refuses the suggestion of a caress, the giving or receiving of any tenderness at all." Despite being a victim, Heidi-Quin's unbearable cruelty and rage make her hard to sympathize with. In the extremes of vengeful Heidi-Quin and remorseful Agnes, Gordon explores the notion of victimhood—who gets to claim, rebuke, or wield it—throughout the novel.
There are no easy answers in life or in this novel. Agnes and Quinn are seeking things—payback and forgiveness—that they cannot (or refuse to) give one another. In Payback, the only way forward to come to terms with what's happened and try to live with it—and yourself.
—Carolyn Quimby


Jenny the Chimpanzee, Lotus Kay
Jenny the Chimpanzee
Lotus Kay
Eifrig Publishing 2020, $14.99
Kay, a 19-year-old author of children's books, activist, and co-founder of Bears for Cares, has penned Jenny the Chimpanzee as part of a campaign to inspire the next generation in protecting our Earth and other species. Presented in a fun, approachable way, the eponymous Jenny takes the reader through the history and origins of humanity's evolution, explaining how interconnected humans are with all other animals and wildlife on this planet. Kay, a Woodstock resident, is also the author of A Thanksgiving for the Turkeys, Billie the Octopus, and More Beautiful than Heaven. The books are beautifully illustrated by artist Chey Diehl, and come with companion stuffed animals.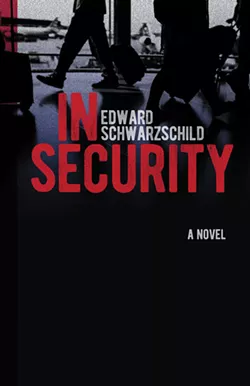 In Security, Edward Schwarzschild
In Security
Edward Schwarzschild
SUNY Press, 2020 $24.95
A taut thriller as well as a multi-layered love story, In Security explores the rarely considered world of how those who strive to protect us are often unable to protect themselves. Our hapless hero, Gary Waldman, is a former tennis coach now slowly reentering the world after the death of his wife and struggling to be a good father to his six-year-old son. Waldamn finds unexpected comfort and stability in the rule-bound confines of working as a Transportation Security Officer in upstate New York. But his life is turned upside down again after he uses CPR to bring a passenger back from the dead.




The Memoir of the Minotaur, Tom Shachtman
The Memoir of the Minotaur
Tom Shachtman
Madville Publishing, 2020 $18.95
This satire takes the form of a posthumous confession from the half-man, half-bull of myth to 21st-century arrivals to Hades. As a memoir from birth to the beyond, this is for those who enjoy bawdiness, blasphemy, and theological impertinence. In the form of the monster narrative, it expresses a breadth of complexity as it deals with themes of power, violence, and sexuality. The ultimate message projects the hilarity and absurdity of classical values interacting with animalistic cores. Shachtman is a prolific author, documentarian, essayist, and journalist, always pointing out that "normal" is in the eye of the beholder.
Holiday in the Islands of Grief, Jeffrey McDaniel
Holiday in the Islands of Grief
Jeffrey McDaniel
University of Pittsburgh Press 2020, $17
In this new collection, McDaniel confronts the insular and expansive qualities of the maybeness of everything, with a go-to defensive snark offset with empathy. With electric language and surrealistic imagery, McDaniel's poems deliver the daily elements of middle-aged life while weaving us in and out of childhood and adulthood alongside body and mind. The tragic and life-affirming share the same page and the same world, reminding us how close corruption can be to innocence; domesticity to fantasy; aging to youth. McDaniel is the author of five books, and teaches at Sarah Lawrence College and lives in the Hudson Valley.
Sketchbook Traveler, James Lancel McElhinney
Sketchbook Traveler
James Lancel McElhinney
Schiffer Publishing 2020, $24.99
The keeping of diaries and journals has evolved through the centuries, and picturing exotic locations was part of topographical drawing and cartography. Knowing what a destination looked like helped travelers know they had arrived. Physically presented as an actual sketchbook of a traveler in the Hudson Valley, Sketchbook Traveler is suitable for both a plein air enthusiast or a novice. Providing educators with teaching tools and lesson plans, and professional artists with a way to refine their mobile practices, this is a guide for mindful engagement in documenting every day as a memorable adventure.
—Lee Anne Albritton