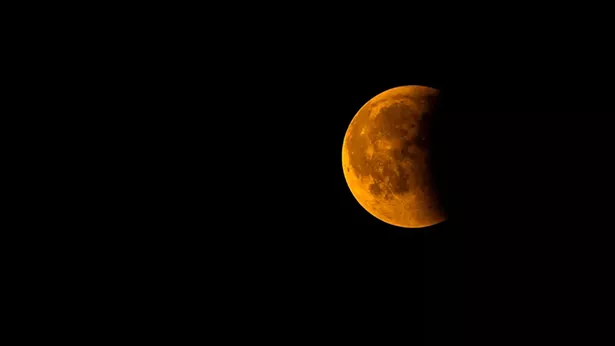 The celestial portends illuminating the darkest time of year signal we're headed for an epochal change, and that process creates disruption, anxiety, and resistance. How can we be the light as this present darkness of societal division and disunity looms large?
December really begins with the Lunar Eclipse/Full Moon in Gemini on November 30 in tandem with a Mercury/Saturn sextile supporting the desire to comprehend, rather than cull, those with differences. The more we alienate, distance, and cast out others, the more urgent restoration and reconciliation becomes.
The Solar Eclipse/New Moon in Sagittarius on December 14, accompanied by Venus's sextile to Jupiter and Mercury's trine to Mars, demands liberty, freedom, and independence, balanced with individual responsibility to the greater community. This Solar Eclipse at 23 degrees Sagittarius is the counterpoint/bookend to the Lunar Eclipse at 23 Sagittarius, which occurred the day of Donald Trump's birth. It happens that the Electoral College meets on the very day of the eclipse, December 14. The parenthetical eclipses of Trump's birth and December 14 may end up bookending a public life: in with one eclipse and out with another?
At the Winter Solstice on December 21, Jupiter and Saturn will make a "Great Conjunction" In the sign of Aquarius for the first time since 1405. This is a signpost for the "Age of Aquarius," as the Jupiter-Saturn conjunction cycles are viewed as cosmological portents of political and social change, such as the emergence of a new dynasty, nation, or the revelation of a great prophet. How can we be the light? With Jupiter/Saturn in idealistic, universalistic, humanitarian Aquarius, we don't just light our own candle. We reach across the aisle to light someone else's candle, and together we shine light into the darkest places—first within our own hearts, and then to the world we share.