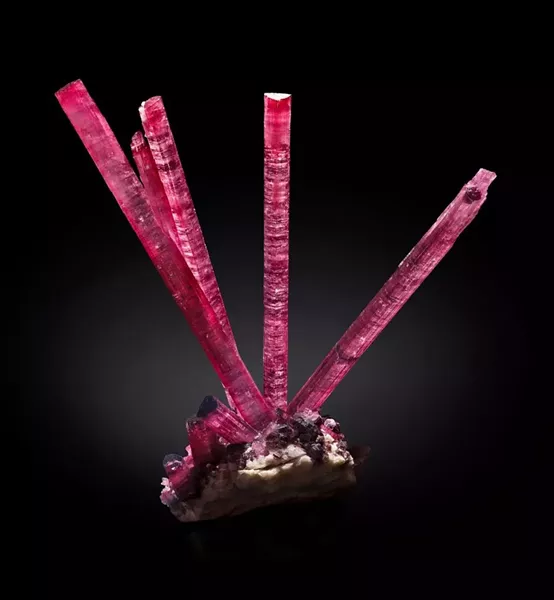 Since the arrival of Dia:Beacon and dozens of fine art galleries over the past decade, Beacon has become a hub of the Upstate art scene. A visit to the riverside town for Second Saturday, the monthly citywide celebration of the arts, will confirm this with its countless open studios and artist receptions. And now Beacon has a new kind of art destination—a fine mineral gallery.
"We want to educate people about the science of mineralogy, the joy of collecting, and about minerals as objects of beauty, as Mother Nature's art," says Kevin Schofield, the principle geologist for
Green Mountain Minerals
. These are not your average rocks, or even the cut and polished crystals that people carry for their metaphysical qualities. The specimens sourced and sold by Green Mountain are rare, exquisite, and highly valuable mineral formations, coveted by collectors as objects d'art.
Green Mountain has had a quiet presence in the Hudson Valley for over a decade, though they largely dealt in private sales or at mineral trade shows. Earlier this year, Green Mountain Minerals took over the commercial space at the front of 412 Main Street and set up a treasure trove of mineral wonders, with the goal of becoming an integral part of Beacon's Main Street gallery community.
"In addition to providing a welcoming space to marvel at and potentially collect beautiful minerals, we also wish to actively educate our friends and neighbors on all matters mineralogical," Schofield says. Plus, every child leaves with a free crystal.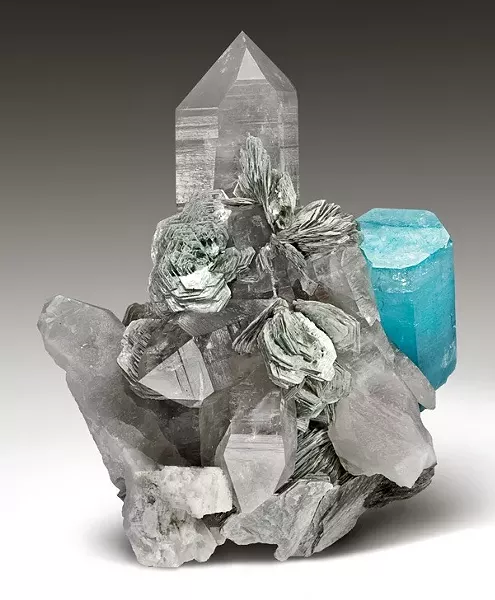 Aquamarine on Quartz, with Muscovite and Feldspar