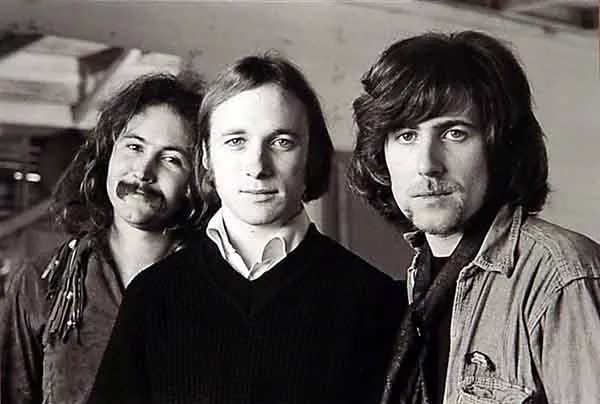 Hudson Valley fans can stop helplessly hoping on July 5, when Crosby, Stills, & Nash return to Bethel Woods, the home of the legendary 1969 Woodstock festival and where their rock 'n' roll journey began.
CSN released their self-titled debut album in 1969, and the LP has since been named one of Rolling Stone's 500 Greatest Albums of All Time. The trio now has four additional studio albums under their belts, as well as three recorded with on-again-off-again member Neil Young. David Crosby, Stephen Stills, and Graham Nash have each been inducted into the Rock and Roll Hall of Fame two times—the first as a trio, the second with their other respective bands. Despite their occasional reconfiguration and successful solo careers, Crosby, Stills, and Nash have continued to tour and record together for over 40 years.
The group has always been politically vocal—recognized as champions of the counterculture movement in the 1970s, they released two songs, "Chicago" and "Ohio," expressing strongly antiwar sentiments. Today they remain active campaigners of social and political issues; this past April, the trio performed at the second Light Up the Blues Concert to benefit Autism Speaks. Stills and his wife, whose son Henry has been diagnosed with Asperger syndrome, hosted the event.
Crosby, Stills, & Nash bring their famous folk rock harmonies to Bethel Woods on July 5 at 7:30pm. Tickets are available for purchase online or at 1(800) 745-3000.