Page 3 of 3
Welby-Moretti says she gets her satisfaction in short bursts, like when a previous shelter resident successfully starts life anew and comes back to volunteer. She's seen kids, who arrived with their mothers, come back as adults to help counsel.
Remember the Saugerties chief of police who laughed at her initial complaint back in 1983? "Some years later I was director of the shelter and was on a stage where he was given an award for the departmental policy he had developed for domestic violence. His hand had been forced to do it, but he did the right thing.
"I went right up to him and congratulated him. He knew exactly who I was. Believe me, he remembered."
"Shelter," a benefit concert on behalf of the victims of domestic violence, organized by and starring Natalie Merchant and the Kalmia String Quartet and featuring guest appearances by Amy Helm, Simi Stone, Elizabeth Mitchell, and Yungchen Lhamo, will be held on June 2 at Bard College's Fisher Center at 7pm. Tickets can be purchased through the Fisher Center Box Office. (845) 758-7928; Shelterconcert.com.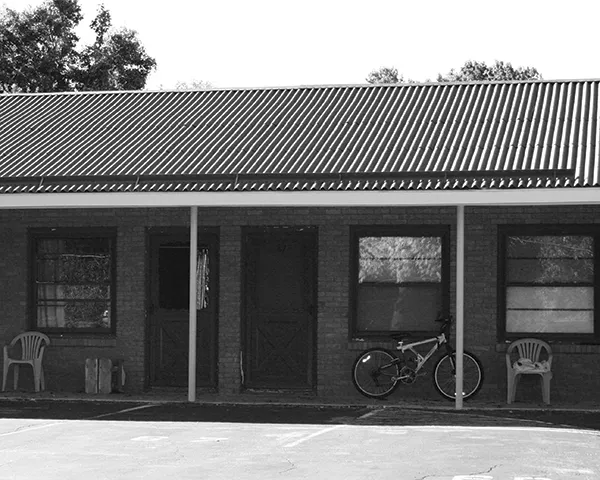 Darlene Bower was murdered in New Paltz in 2007.
A Prosecutor's Perspective
Assistant District Attorney in Ulster County Elizabeth Culmone, 34, moved to Kingston six years ago to prosecute domestic violence cases. She is one of four attorneys in the Ulster County District Attorney's office working on domestic violence. Long Island native Culmone and another lawyer handle all of the felony cases. In 2012 they prosecuted 41 cases, sending 26 abusers to prison; another 13 were given probation.
When we say "domestic violence," we're talking about people who are either members of the same family or household. Girlfriend/boyfriend qualifies, though they don't necessarily have to live together; they might be related by blood or marriage, have a child together, or might have been married to each other previously. The frequency of the contact is considered, as are duration of the relationship and the level of intimacy. Same-sex partners now fall under the definition, so the laws that protect heterosexual couples now protect homosexual couples, which is really important. The question is: Was the assault made against someone you have an intimate relationship with?
Six years ago there were about 1,900 domestic incident reports filed in Ulster County. Last year there were 3,200. In the city of Kingston alone in 2012 there were 650 reports. That's only what is reported.
The 3,200 domestic incidence reports [DIRs] last year were just reports. That doesn't necessarily mean there was an arrest made each and every time. If there isn't an arrest, there isn't a case. Part of my responsibility is to review every one of those DIRs to make sure we're not missing something.
Often victims of domestic violence do not want to cooperate in a trial. It is very important in terms of felony prosecutions to address the reasons why a victim is not being cooperative. Is it emotional? Is it economic? Is it because she grew up in a household where this is what went on—that she thinks this is what love and a relationship are? Identifying those issues, and then dealing with them, helps a victim go through with the prosecution. Even without a cooperating witness we still will try and prosecute these cases, calling them "evidence-based prosecutions."
The one thing you often hear from the victims is that they want to go to "couples counseling." My response: Fine, but couples counseling is not where you start off. You have to start off separately. Let him deal with his issues, you deal with yours, and maybe down the road you can go to couples counseling.
We have started to go out and do teen-dating violence programs in schools. Holley [Carnwright, Ulster County DA] and I went into a couple of the high schools in the last year or two, and during one of them we spoke about Chris Brown and Rhianna. The negative reaction we got from the students was amazing to me. Even after we read them the police reports and showed them photographs of her bruised face, even though he pled guilty, many of the students felt like Rhianna was at fault. That mindset of the kids was very shocking to me.
Do we win the cases? Absolutely. Do we get convictions? Absolutely. But I don't think we ever really win. There are families that walk out of that courtroom—the kids raised in an abusive environment, their father going to prison, their mother struggling to survive, it's all so sad. How can there be a win in these cases?
What keeps me going is trying to help change the environment for the children. Because they don't have a choice. They don't have an option of saying, "Hey, Mom and Dad, this isn't really working for me, I'm out of here." What we don't want is them falling into the trap of repeating what they've witnessed as children.
On the wall in my office I have a note from a kid that says "Thank you for taking Daddy away." I hang it there as a reminder that these kids are deeply affected and to keep me focused on why we do this work.
As told to Jon Bowermaster.