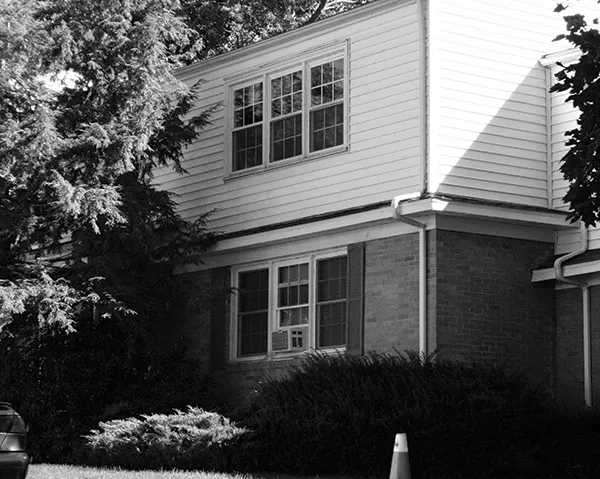 The photos accompanying this article are of houses where domestic violence occurred. Robin Conroy was murdered in New Paltz in 2005.
In 2012 in Ulster County, there were 3,133 reports of domestic violence. In Dutchess County last year, 4,928 complaints were filed with police. Most cases of abuse are never reported, and many women never make the call for help. Two local agencies are leading the way in providing shelter for victims of domestic abuse and teaching nonviolence.
Chambers of commerce love to share statistics on economic development and tourism, job growth and street festivals.
Domestic violence numbers are not high on the list of such promotables. Yet in the Mid-Hudson Valley, like the rest of the country, the numbers of extreme violence meted out by members of the same household are quite impressive: Each year in Ulster and Dutchess Counties, thousands of women reach out for help. Many thousands more are too scared, and never make the call. Each year hundreds of abusive men are arrested and dozens go to prison. And each year in our region women are killed by so-called "intimate partners."
The numbers, sadly, are growing. In Dutchess in the past 15 months, six deaths have been attributed to domestic violence. In the past decade 10 women in Ulster have paid the ultimate price for having committed to the wrong kind of man.
Kathy Welby-Moretti has directed Washbourne House, Family of Woodstock's domestic violence shelter, since 1995. Prior to running the place, she volunteered as a bookkeeper and then worked as a case manager. In those early days, she was also a statistic, married to a chronic abuser.
Welby-Moretti's final straw came on a violent January night in 1983. She remembers fleeing her house with her two kids, running barefoot down the street.
When she went looking for protection, her reception by Saugerties police was sadly typical of the time. "When I reported my abuse the policeman called my husband on the phone," Welby-Moretti says. "When he hung up he started yelling at me, telling me he'd gone to high school with my husband, that he was a nice guy and that he said he's going to leave me alone."
When Welby-Moretti went back to the station to press charges, the officer started yelling at her again, and stating that she "reminded him of his ex-wife." When she asked to file a complaint, the officer directed Welby-Moretti to a man sitting in a chair across the room, laughing at the scene: the chief of police. Welby-Moretti reported both her husband and the local constulary to the State Police.
Not Just Statistics
Sitting in a Kingston coffee shop with Welby-Moretti and Renee Fillette, executive director of Poughkeepsie's Grace Smith House, I listened to horrific stories of violence and abuse among our neighbors. Despite the awfulness of the subject, there are smiles. If you're going to commit your life to helping some of the most desperate people in your community, you have to somehow maintain a degree of optimism or the work will take you down, too.
But the real life dramas these women witness every day are hard to hear, many of them testing the limits of believability for a modern society. And there are thousands of stories. In 2012 in Ulster County, there were 3,133 reports of domestic violence, resulting in 567 arrests. In Dutchess County last year, 4,928 complaints were filed with police, resulting in 909 arrests and X prison sentences.
At the most extreme end of the problem are names and faces that will forever haunt the two social workers: Tracy Lee Ingrassia-Passaro, Jamie Lynn Ramsey-Bleakley, Juanita Allen, Alma Cox, Jaquan Cox, Maria de la Pas Alvarez, Kodi Doumbia, Tiffany Georges, Rudy Gulbrandsen, Alicia Lewis, Maureen Minor, Jasmine Nunez, Linda Riccardulli, Justice Santiago, Maria Schewtschenko, Tyrese Storms, Reese Tate, Jessica Welch, Anna Jones, Isol Cotto, Irma Vega Soto, Elena Hielberger, Amelia King, Marcelina Gonzalez, and more. Each killed by someone they had once loved.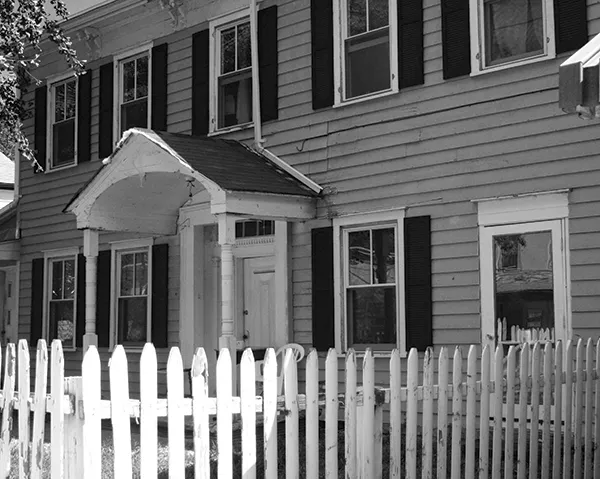 Isol Cotto was murdered in Stone Ridge in 2008.
Violence Is Violence
Why are the incidents of domestic violence increasing? "A lot of people want to point to the economy," says Fillette, a native of New Paltz who first volunteered at the Grace Smith House 20 years ago and three years ago was named its director. "Do people stress out more when they're economically deprived, when they've lost their jobs, are unemployed? Yes, those are certainly risk factors for domestic violence, even homicide. But none of those things cause the violence. Violence is violence."
Fillette laments that despite an increased focus on women's rights going back 30 years, the root problem can be defined in one word: misogyny. "It's sugar coated, it's glossed over, it's packaged differently, but that's what domestic violence is all about," she says.
"When we're talking about women making the decision to come into shelter, to leave everything, someone who has been victimized, beaten, threatened, who's been degraded to such an extent that the onus has been put on them that they have to leave their home—it's just wrong."
Both women have spent long weeks in courtrooms at the trials of abusers, too often murderers, trying to make sure that justice is done for the abused.
Welby-Moretti insists it is not a class issue. She's counseled wives of doctors, bankers, and captains of industry. "I have seen heads of corporations, very wealthy women, and they don't know where to turn. They don't come to us for shelter, but they come for counseling and they are in the same family court waiting room trying to get away from their abusers."
Different life experiences and a generation separate Fillette and Welby-Moretti, who are friends and colleagues (though Fillette had not heard her compatriot's story of abuse until this afternoon). Fillette's shelter has beds for 30 (soon to grow to 40) and another 40 in transitional apartments. Welby-Moretti can only house 17 women and kids at any one time. Each must turn away two-thirds of the 2,000 calls for help each receives annually. (There are four domestic violence shelters in Ulster and Dutchess Counties.)
"Remember that 55 to 95 percent of women being abused never make that call," says Fillette. We talk with everyone who calls, spending an hour or more on the phone with them and give them what we call a 'warm hand-off,' referring them to someplace else. It's heartbreaking that we can't help more."
On average, an abused woman attempts to leave her abuser six times before successfully making a break. Leaving the last time is the most dangerous. "Think about it," says Welby-Moretti. "If you make that call and there is a shelter bed available, you have to leave everything you know. Your home. Everything that's familiar. Your kid's school. Your friends. And your abuser is not going to be happy.
"What I advise women who are trying to make that decision is to go home, stand in the doorway, and look around. Look at what's important to you. Family photographs, your mother's ring, china. And to think that you're going to close that door behind you and you're never going to see any of that again, that you're leaving it all there, because if you come back—if the abuser hasn't destroyed it—it will be gone. You have to start your whole life over again. These are the most courageous women I have ever known in my life."
Breaking the Cycle of Abuse
Both agree that the biggest challenge for the community is how to try and help change young lives so that patterns of abuse are not repeated. Each has stories of having worked with three generations of the abused and abusers. They are hopeful that in-school seminars preaching a language of nonviolence and introducing the subject as teens begin to date will help.
"I overheard an eight-year-old boy the other day," says Welby-Moretti, "saying he'd been in a fight on the bus and that another kid had 'bitch-slapped' him."
"Was he wearing a 'wife-beater' T-shirt?" wonders Fillette, mocking all-too-familiar popular jargon.
Welby-Moretti: "I said, 'What did you say?' He was so innocent; he didn't know what he was saying. But I almost had a heart attack. This is third grade in America."
Given the realities of their workdays, counseling and sheltering desperate women and families on the run, I wonder how they continue to smile, to go home to their own children and families with any sense of comfort. "I get really good response from businesses and government in my community," says Fillette. "But it requires more than just saturating schools. We need to reach out to employers so they have policies in their systems to support victims. We need to reach out to the medical community because doctors are seeing women all the time who are hiding their victimization because they don't have a safe place to go. The education is needed community wide."
Welby-Moretti says she gets her satisfaction in short bursts, like when a previous shelter resident successfully starts life anew and comes back to volunteer. She's seen kids, who arrived with their mothers, come back as adults to help counsel.
Remember the Saugerties chief of police who laughed at her initial complaint back in 1983? "Some years later I was director of the shelter and was on a stage where he was given an award for the departmental policy he had developed for domestic violence. His hand had been forced to do it, but he did the right thing.
"I went right up to him and congratulated him. He knew exactly who I was. Believe me, he remembered."
"Shelter," a benefit concert on behalf of the victims of domestic violence, organized by and starring Natalie Merchant and the Kalmia String Quartet and featuring guest appearances by Amy Helm, Simi Stone, Elizabeth Mitchell, and Yungchen Lhamo, will be held on June 2 at Bard College's Fisher Center at 7pm. Tickets can be purchased through the Fisher Center Box Office. (845) 758-7928; Shelterconcert.com.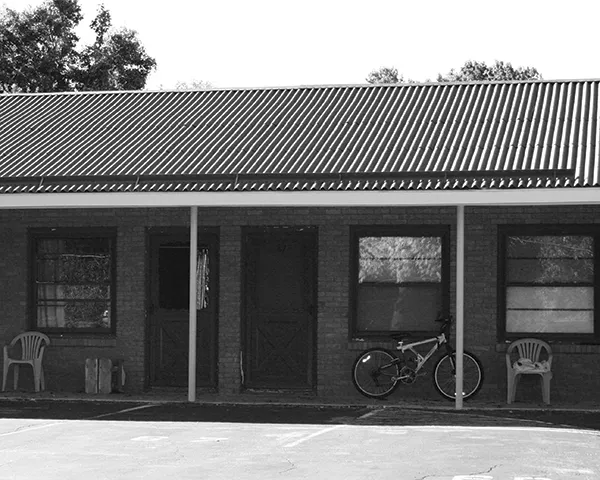 Darlene Bower was murdered in New Paltz in 2007.
A Prosecutor's Perspective
Assistant District Attorney in Ulster County Elizabeth Culmone, 34, moved to Kingston six years ago to prosecute domestic violence cases. She is one of four attorneys in the Ulster County District Attorney's office working on domestic violence. Long Island native Culmone and another lawyer handle all of the felony cases. In 2012 they prosecuted 41 cases, sending 26 abusers to prison; another 13 were given probation.
When we say "domestic violence," we're talking about people who are either members of the same family or household. Girlfriend/boyfriend qualifies, though they don't necessarily have to live together; they might be related by blood or marriage, have a child together, or might have been married to each other previously. The frequency of the contact is considered, as are duration of the relationship and the level of intimacy. Same-sex partners now fall under the definition, so the laws that protect heterosexual couples now protect homosexual couples, which is really important. The question is: Was the assault made against someone you have an intimate relationship with?
Six years ago there were about 1,900 domestic incident reports filed in Ulster County. Last year there were 3,200. In the city of Kingston alone in 2012 there were 650 reports. That's only what is reported.
The 3,200 domestic incidence reports [DIRs] last year were just reports. That doesn't necessarily mean there was an arrest made each and every time. If there isn't an arrest, there isn't a case. Part of my responsibility is to review every one of those DIRs to make sure we're not missing something.
Often victims of domestic violence do not want to cooperate in a trial. It is very important in terms of felony prosecutions to address the reasons why a victim is not being cooperative. Is it emotional? Is it economic? Is it because she grew up in a household where this is what went on—that she thinks this is what love and a relationship are? Identifying those issues, and then dealing with them, helps a victim go through with the prosecution. Even without a cooperating witness we still will try and prosecute these cases, calling them "evidence-based prosecutions."
The one thing you often hear from the victims is that they want to go to "couples counseling." My response: Fine, but couples counseling is not where you start off. You have to start off separately. Let him deal with his issues, you deal with yours, and maybe down the road you can go to couples counseling.
We have started to go out and do teen-dating violence programs in schools. Holley [Carnwright, Ulster County DA] and I went into a couple of the high schools in the last year or two, and during one of them we spoke about Chris Brown and Rhianna. The negative reaction we got from the students was amazing to me. Even after we read them the police reports and showed them photographs of her bruised face, even though he pled guilty, many of the students felt like Rhianna was at fault. That mindset of the kids was very shocking to me.
Do we win the cases? Absolutely. Do we get convictions? Absolutely. But I don't think we ever really win. There are families that walk out of that courtroom—the kids raised in an abusive environment, their father going to prison, their mother struggling to survive, it's all so sad. How can there be a win in these cases?
What keeps me going is trying to help change the environment for the children. Because they don't have a choice. They don't have an option of saying, "Hey, Mom and Dad, this isn't really working for me, I'm out of here." What we don't want is them falling into the trap of repeating what they've witnessed as children.
On the wall in my office I have a note from a kid that says "Thank you for taking Daddy away." I hang it there as a reminder that these kids are deeply affected and to keep me focused on why we do this work.
As told to Jon Bowermaster.