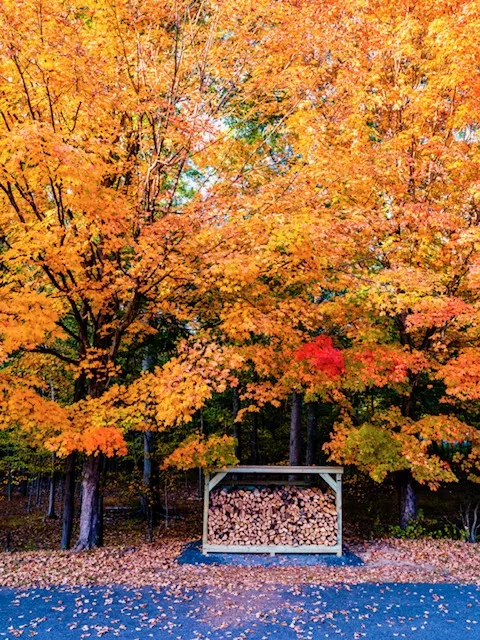 Be it the first frost of the season or your impending trip to the trusty ole cabin upstate, many people only think of firewood right before they need to burn it. But as Glenn Nystrup, founder of New Paltz-based Glenn's Sheds, sees it, burning wood is much more than a simple transaction. It offers those with a wood stove, fireplace, outdoor fire pit, or love of campfires a year-round connection to the cycles of nature.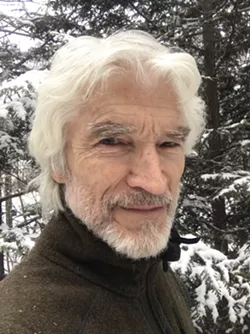 Glenn Nystrup, founder of Glenn's Sheds
Nystrup's own path to a wood-burning lifestyle all started in 1970 when he was living in the North Country of New York, close to the Canadian border. "We were relying on wood heat to get us through the long winter, only wood heat—no oil furnace, no electricity, no back-up at all," he says. " The appreciation of the energy exchange through the burning wood was immense, deep, primal. And the smell of it, the activity of it, the beauty of it—sweet. It warmed our bones, it warmed our senses, and it warmed our hearts, sitting together as friends."
Nowadays, whether he's felling a tree, splitting logs for firewood, stacking it in one of his minimalist, hand-built firewood sheds, or burning it in his wood stove for warmth, every part of the process offers an opportunity for the gratitude he developed for the fire's cozy-making warmth back then. "At any stage in the process we are brought closer to the pure connection of the cycles of nature, and a glimpse into our place in the natural process, no matter what distraction or craziness surrounds us," he says. "There is nothing like the smell of a wood fire, whether in a stove or a pit, to pull us back to our senses."
And for those who are all too familiar with power outages that can happen upstate during the winter, "there's the added security of knowing that during the ice storms and heavy winds, the fires can keep burning—an independence, a gratitude," he says. "And a taste of sunshine in the winter," he adds.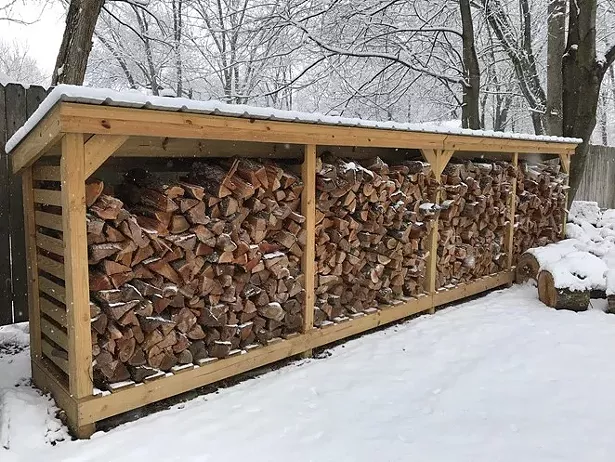 Image courtesy of Glenn's Sheds
Sounds mighty appealing, right? If you're ready to embark on the wood-burning lifestyle yourself, here are several of Nystrup's tips that will help you get you started.
You'll want to buy a high-quality axe, which will come in handy for the smaller splits you'll need to do by hand. If you have a few friends who also need firewood, consider going in on the purchase of a professional log splitter that you can all share cooperative style, or rent one for the day. Throw a wood-splitting party to make light work of it all, then trundle home with your own stash of firewood in tow or cycle the splitting party around to each person's home.
Back at the homestead, you'll need a good storage area or shed to stack the wood to dry and keep it dry. It should have plenty of air circulation and breathing room. In those conditions, the wood can stay prime without fear of mold or rot for years. Ready to add a wood stove of your own to your cozy-making space at home? A trustworthy local dealer can guide you to one that will be suited to your particular needs.
Though it may seem like a hefty investment of your time and energy, Nystrup recommends bringing it all back to the cycles of nature: "If you think this is a lot, picture what it takes to pull crude from the ground, transport, refine, distribute—and what is left behind?