Take four parts Mayberry RFD and blend smoothly with a liberal dash of Camelot. Spread generously over a scenic backdrop ranging from bucolic to absolutely soul-shaking. Season with the level of creative accomplishment that only a disciplined life can attain, and you'll have the classic that is Cornwall. Made up of both the village of Cornwall-on-Hudson and a larger town of the same name, Cornwall is the spot on which Henry Hudson reportedly observed it would be pleasant to build a town, and generations of Cornwall folk have echoed his sentiments.
To The Point
West Point
's fortification began when Washington set up headquarters there in the late 1770s, its commanding location and craggy eminence suiting it admirably to the role of nerve center. In 1802, President Jefferson established the
United States Military Academy
and the long gray line began its march that, to date, has numbered nearly seventy thousand graduates, among them Generals Grant, Lee, Pershing, MacArthur, Eisenhower, Patton, Schwartzkopf, and Petraeus (also known as "Peaches" in his days at Cornwall High). Still others have gone on to become neurosurgeons, found colleges, fly to the moon, and build the Panama Canal. They can be anyone. All start out the same way, being ground down by what's known as "Beast Barracks," swearing never to lie, cheat, steal, or tolerate those who do. They are put through a rigorous physical, military, academic, and philosophical program designed to polish them like gemstones. Go see for yourself where it all happens, although you can't just go in and wander around. West Point welcomes the public to its
Visitors Center and Museum
, as well as to sporting events, concerts in the cadet chapel, and world-class entertainment at
Eisenhower Hall
. Tours of the campus can be arranged through
www.westpointtours.com
.
Small Town. Big Heart.
"I love living here, and I love selling real estate here because I run into people on the street and they rave about how happy they are to live here," says
Ellen Smitchger Kelly
. "If a kid is looking lost, somebody will stop and ask what's up. You really don't need to leave. We've got the good doctors, recreation, groceries, the dry cleaners. You're all set here."
"It's a classic small town, the kind people don't think exists anymore," says
David Clearwater
of
The Shops at Jones Farm
. "My great grandfather started farming here in 1914, and we've evolved. We've got a gift shop, a full bakery, and an art gallery. But we're still a working farm. People bring their grandkids to see the place they visited as children.
"The town has evolved too. There used to be a carpet factory on the waterfront, now there are kayak tours. But it's still the kind of place where the police know whose kids they're talking to. Fourth of July here is amazing. Thousands of people come to enjoy the parade. We do a float every year. One year it was pouring; I was sure everybody would go home. But there they were, 20 deep, soaking wet and cheering and waving, proud to be American—that's pretty neat."
Some of the patriotism in the air may be fueled by having West Point as a near neighbor. When proud parents come to visit hungry cadets, a popular destination is
Painter's Restaurant
, beloved for its eclectic menu, selection of 100 beers, evening entertainment, and art gallery.
Art is as Cornwall as apple pie is American. The nearby
Storm King Art Center
in New Windsor draws visitors from around the globe to over 100 works of sculpture set in a 500-acre park. Noted painter
Paul Gould
operates the
Hudson River Gallery
, offering instruction and art restoration, along with stunning landscapes. A clue to the inspirational nature of the place can be found by taking a drive out Route 218, also known as Storm King Highway, or down Dock Street to the waterfront, where
Storm King Adventure Tours
maintains their solar-powered home base. Either way, you'll see what made Henry Hudson's jaw drop and continues to move souls.
"We moved up here from Brooklyn more or less at random, opened three years ago, and we've been embraced by the community," says
Mikey Jackson
, who operates
2 Alice's Coffee Shop
with his wife,
Aurelia Winborn
. "We do music, art, poetry, random stuff—a community hangout with a little bit of everything. We have wine and beer for the night crowd. It's a great community to be part of. People are happy here. It's like living in a hip
Norman Rockwell
painting."
Norman Rockwell probably never envisioned a Wiccan emporium like
Brid's Closet
, a friendly place where all are invited to stop in for a cup of tea. Or a high-end consignment shop like
Encore
, which is currently advertising a batch of handmade sweaters from the
Cornwall Yarn Shop
. But that's Cornwall—transcending easy labels like hip or trad, partaking of the best of both.
Got kids? Don't miss a visit to the
Hudson Highlands Museum
, an eco-education facility with a nature museum and wildlife education center. Of course, if your kids find out what Cornwall's really like, you may be calling
Ellen Kelly
in search of a house. Besides all the community festivities, of which the 4th is just the biggest, there are hiking and biking trails on protected wild lands, a terrific community pool, an ice rink, and outstanding youth sports programs. Two private schools,
New York Military Academy
and
Storm King
, are located in Cornwall, as is St. Luke's Community Hospital.
The Pick of Orange County
When hunger strikes, you've got plenty of options. Along with
Painter's
, there is the classic Swiss-style cuisine of the
Canterbury Inn
, the fabulous breakfast-and-more offered at
Fiddlestix
, and the mouthwatering Italian at
Leo's
, a Cornwall tradition for half a century. The
Hudson Street Cafe
is a great place to go if your party is as varied as Cornwall itself: they do carnivore, vegetarian, vegan, and gluten- and lactose-free with equal ease, served indoors or out. Then there's the
River Bank
, the
Hudson Valley Magazine
pick for "Best in Orange County," which, actually, used to be a bank; you can take a look at the original vault if you can tear your gaze from the panoramic view of
Storm King Mountain
.
"My daughter's moved back," says Clearwater, with quiet, but evident, delight. "She'll be the fifth generation. I'm pretty sure she was the only one in her graduating class at Fordham to be headed back to the family farm. She's not the only one of her generation coming back to Cornwall, though. Kids grow up here thinking they can't wait to get to the big city; then, when they get there, they begin to realize what they had. When it's time to raise their own family, a lot of them come back to Cornwall."
Village People
Just 15 minutes of pretty Route 94 brings the visitor to Washingtonville, a tidy, tiny farm village that radiates its own brand of tradition. Washingtonville is a favorite bedroom community for New York City's Bravest and Finest—a 9/11 memorial to five departed neighbors stands as a reminder—and the home of the
Brotherhood Winery,
the oldest in the United States. You can combine a bottle of well-made wine with well-made candlelight. Just see JoAnn at the
Corner Candle Store
, renowned in Orange County for having just the gift for that hard-to-please soul.
Washingtonville is part of the larger town of Blooming Grove, where you'll find
Blooming Hill Farms
, a 27-year-old organic operation growing 200 varieties of produce in fine black Orange County dirt. And you're but a blarney-stone's-throw from
Loughran's Restaurant,
self-proclaimed as "the happiest Irish pub in the Hudson Valley." Competition there may be, but those who've tasted the signature prime rib are true believers—as are those who never would have thought they'd find themselves singing in public at the top of their lungs until the Loughran's magic got ahold of them.
Washingtonville also hosts the
New York Performing Arts Center
, Orange County's premiere dance and theatre academy, accepting pupils from age two on up. Should your young ballerina have a soccer fiend sibling,
Washingtonville Soccer Shop
offers a rare selection of footwear, replica jerseys and other soccer-fiend fun.
The surrounding area offers still more scenic vistas and destination spots aplenty. You are in the borderlands here: to the south, one can feel the hot breath of Manhattan; to the north, the upstate ambiance takes over. Lower Orange County is the world between the worlds, a place to be discovered and marveled at, full of amazing places like Schunemunk ("excellent fire place" in the Lenape tongue) Mountain. The names alone are worth the price of admission:
Moodna Creek,
once known as Murderer's Creek. Snake Hill. Plum Point. Exploring this part of Orange County, you've been dropped into a vintage ballad.
Advertiser Resources
2 Alices Coffee Lounge
www.2alicescoffee.com
CertaPro Painters
www.certapro.com
Corner Candle Store
845.496.6868
Eisenhower Hall Theatre
www.ikehall.com
Encore Inc., Consign for a Cause
www.encoreconsign4acause.org
Firescapes
www.firescapesny.com
Gifts at Blooming Grove
845.782.2260
Hudson Street Cafe
www.hudsonstreetcafe.com
Hudson Valley Closets
www.hudsonvalleyclosets.com
Hudson Valley Gallery
www.hudsonvalleygallery.com
Jones Farm
www.jonesfarminc.com
KoKoPelli Cookie Company
www.kokocookies.com
Leo's Italian Restaurant & Pizzeria
www.leospizzeria.com
New York Eyewear
www.newyorkeyewear.net
New York Military Academy
www.nyma.org
Painter's Restaurant
www.painters-restaurant.com
Sal's Contracting Co.
www.salscontracting.com
Santiago Couture
www.santiagocouture.com
Smitchger Realty
www.smitchgerrealty.com
Storm King Adventures
www.stormkingadventuretours.com
Storm King Lodge
www.stormkinglodge.com
The Storm King School
www.sks.org
The Stylist's Chair
845-534-3117;
www.thestylistschair.com
Tuthill Agency ltd. 
www.tuthillagency.com
Walentin Chiropractic
www.walentinchropractic.com
Woody's All Natural
www.woodysallnatural.com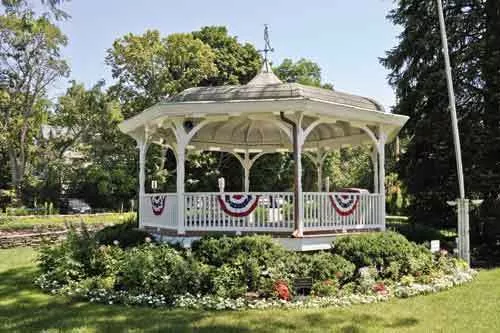 The Centennial Village Bandstand in Cornwall-on-Hudson.
Wine casks at Brotherhood Winery.
Erica Grant at Painter's.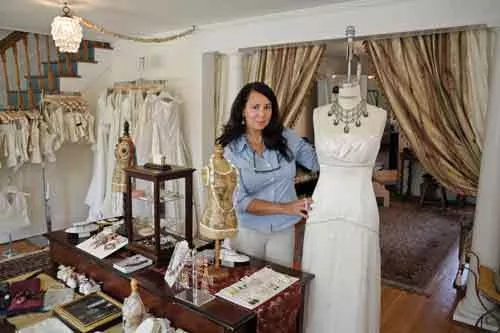 Edna Santiago at Santiago Couture.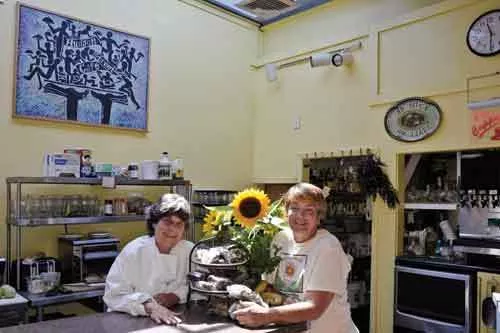 Donna Hammond and Anne Pavek at the Hudson Street Cafe.