Like a fine beverage, a distillery takes time to mature—perhaps especially when you're reviving traditional heritage methods. Floor malting, open top fermentation, direct-fired distilling, and low-proof barreling are thoughtful, hands-on techniques. At
Coppersea Distillery
, they're essential to the production of fine grain-to-glass whisky with distinctive Hudson Valley terroir.
Then there's the aging process. But once it's all done, you're rewarded with something exceptional, such as Coppersea's three-year-old Empire Rye. If you want to add a masterful finishing touch, you can go the extra mile with secondary finishing. Still better known among Scotch aficionados, secondary barrel finishes are a rarity in the American-made whisky world.
Photos Courtesy of Coppersea Distillery
Especially prized are European oak barrels that have held genuine sherry from Jerez de la Frontera in Andalusia, Spain. Distillers vie with one another to obtain the finest casks that will add the best finish.
Coppersea has succeeded in obtaining a barrel that held rich, sweet Pedro Ximenez (aka PX) sherry from a prestigious sherry bodega they are not allowed to name. One thing they can tell you: you've never tasted anything quite like this before, and they're excited.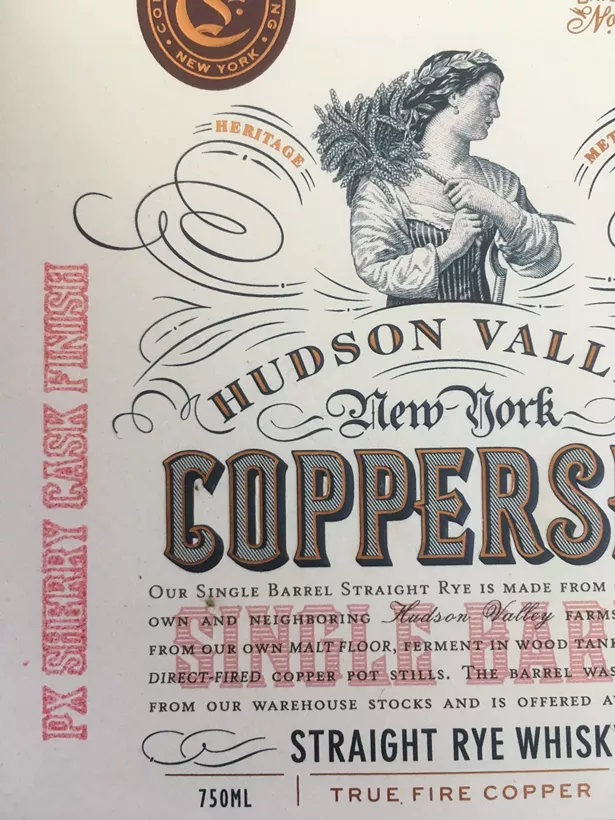 Photos Courtesy of Coppersea Distillery
"As a mature whisky distillery one of the fun things we can do is experiment," says distiller Christopher Williams. "Secondary finishes have been one of the newer developments in whisky-making and we are so excited to be able to start putting our spin on this idea. I love the lush, bold complexity of PX sherry, and melding that with the lush, bold complexity of our rye really dials the flavor of this release up to 11."
Come see what 11 tastes like on Saturday October 19, from 12 to 7pm, when Coppersea celebrates
New York State Rye Week
with the release of its Coppersea Distilling PX Sherry Cask-Finished Single Barrel Empire Rye. To further honor the roots of sherry, the release event will feature live flamenco duo Mario Rincon + Andreas Arnold.