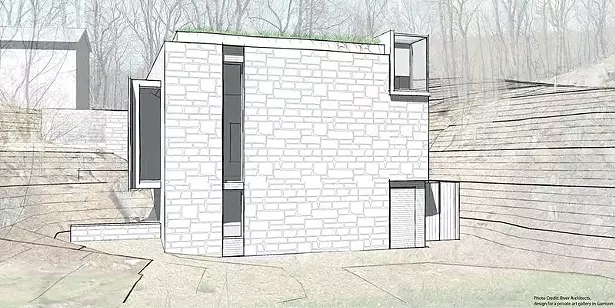 Design for a private art gallery by James Hartford/River Architects
On September 22, Chronogram Media hosted Dream House: Architects on the Designs They Never Built, presented in partnership with
LV Wood
,
Kalesis Design Studio
, and
Talo Architect, P.C.
Moderated by Chronogram Media editorial director, Brian K. Mahoney, the program consisted of the gathered architects presenting designs that were never built and exploring the reasons why they did not get past the design phase.
This event was based on the article Dream House: A Survey of Unbuilt Architectural Designs, which was published in the Fall 2021 issue of Upstate House.
The panelists for this discussion were Ben Albury of Amalgam Studio, Grigori Fateyev of Art Forms Architecture, James Hartford of River Architects, Constantin Kaleisis of Kaleisis Design Studio, and Brad Will of Ashokan Architecture & Planning.
Watch this recap of our conversation from September 22: