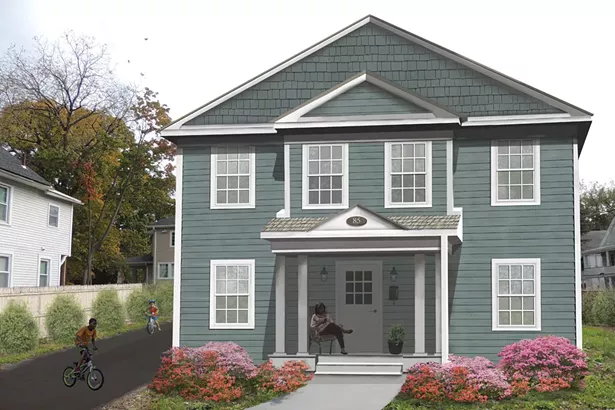 Images courtesy of Hudson River Housing
Rendering of 85 Smith Street, Poughkeepsie - the first of three, two-family homes in Hudson River Housing's Northside Homeownership Program.
For nearly 40 years, Hudson River Housing has aided people facing homelessness. As the agency commemorates November as Homelessness Awareness Month, it's continuing to address the legacy of housing insecurity in the area while breaking ground on solid solutions.
"When we think of meeting the needs of those experiencing homelessness, we often think of emergency shelter and food," explains Elizabeth Druback-Celaya, director of strategic initiatives for Hudson River Housing. "These are critical interventions, and they are services that HRH proudly provides with great support from our community. However, ultimately these are Band-Aids to a bigger, more complex problem. We need to consider long-term solutions that prevent and end homelessness."
Images courtesy of Hudson River Housing
So in addition, HRH is focusing on strategies for more permanent solutions, including creating and preserving affordable housing, closing the race gap in access to generational wealth, and greater advocacy for those facing housing insecurity.
Last month, HRH broke ground at 85 Smith Street in Poughkeepsie—one of three new two-family homes in the Northside Homeownership Program. Providing a home and long-term rental income to qualified first-time homebuyers, the program is part of a long-term effort to build generational wealth and strengthen neighborhoods throughout the City of Poughkeepsie. Through a partnership with the Nubian Directions II, Inc. YouthBuild program, construction of the homes will also provide training to City of Poughkeepsie youth.
Images courtesy of Hudson River Housing
Discrimination has long played a role in local housing insecurity; in addition, there has been a historical lack of access to the real estate development industry for those who are Black, Indigenous, and People of Color (BIPOC), according to Hudson River Housing. The agency is advocating to change that with its Equitable Access Initiative.
The initiative will provide crucial training, mentoring, and capital to emerging real estate developers of color with long-lasting ties in their communities. It also aims to address systemic challenges that limit the participation of people of color in the affordable housing industry, and to support developers of color to expand their capacity to take on housing development projects. "Addressing these disparities can help tip the scales in favor of greater housing stability for all," says Druback-Celaya.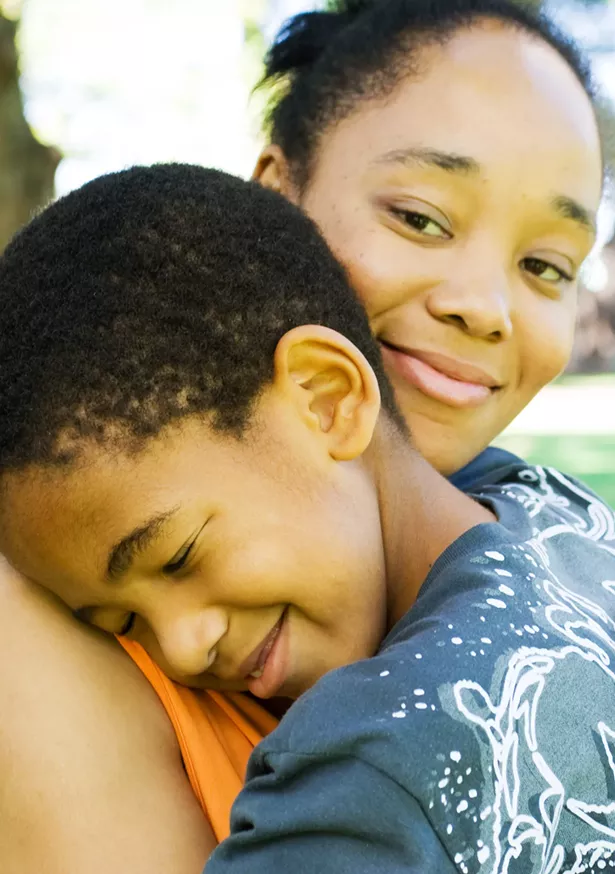 Images courtesy of Hudson River Housing
Lastly, HRH advocates for awareness of housing issues by communicating with decision-makers and others to give people a greater voice in developing and preserving necessary housing.
The agency supports housing legislation at the state and local levels: That includes backing local laws like Poughkeepsie's "Prohibition of Eviction Without Good Cause," and working to elevate recognition of Homelessness Awareness Month to the county and state.
Support Hudson River Housing this week at its 15th Annual Wind Chill Fund Dinner at 5pm Friday, November 5 at the Mark A. Paganelli Memorial Pavilion in Poughkeepsie. Click here for tickets or sponsorship information.
Hudsonriverhousing.org
<!——EndFragment——>