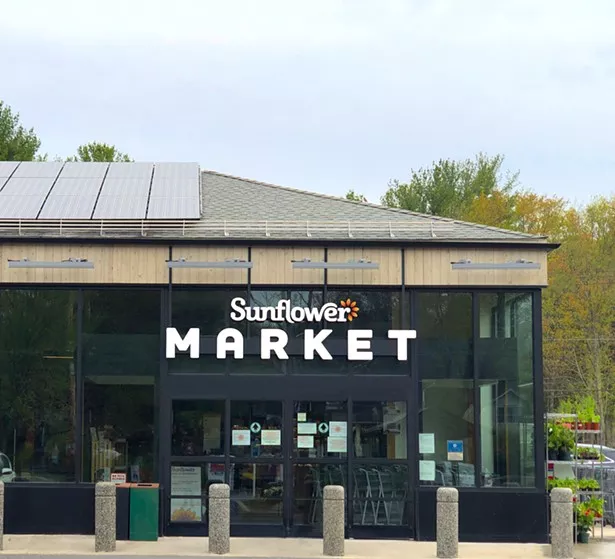 Image courtesy of Sunflower Market
<!—StartFragment—>
The holiday season brings opportunities for friends and family to gather around the table for a hearty meal, which can be fun unless your guests are on the picky side. Hosting an event doesn't need to be an angsty experience, if you know the food you're cooking is fresh and locally sourced.

Sunflower Market, with locations in Woodstock and Rhinebeck, can help.
Image courtesy of Sunflower Market
Since 1978, sourcing from the region's many farms and producers has been central to the mission of the family-owned and -operated market. The market is kicking off its pre-order turkey program for the season with fresh or frozen turkeys, from farms including Hidden Camp Farm in Canajoharie, ranging in size from 10 to 20 pounds. Order from the Sunflower Market website, fill out a form in the store, or give them a call.
Image courtesy of Sunflower Market
If you need to design a Thanksgiving meal with no meat-eaters around, you can go the traditional route with a frozen vegan holiday roast from brands like Gardein, Field Roast, or Tofurky that are quick and easy to prepare. Or skip the faux meat and make a vegetable-centric dish that'll be the star of the show.
Sunflower Market carries just about everything else needed to round out a healthy feast. Quick-cooking or easily reheated sides are available at Sunflower Market, such as gluten-free stuffing, prepared cranberry sauce, and vegan gravy powder. Don't forget the pies for dessert: Organic pumpkin puree is in stock, along with other ingredients that will help you knock your guests' socks off.
Sunflowernatural.com
<!—EndFragment—>