Kevin Armento's bold new play, "Companion Piece," has its regional premiere at Denizen Theatre, the cutting-edge new black box theater in New Paltz, NY, on June 7.
Harry Lipstein stars as Leonard.
In an age of dating apps, social media, and streaming entertainment, connecting with real people face-to-face is more challenging than ever before. In this witty comedy perfectly fitted to our modern era, Delores heads to New England to finally meet Leonard in person, after a months-long online relationship. The pair's face-to-face encounter begins to unravel secrets about Leonard's past and lonely existence, as the play begs the question: what does it mean to make a real human connection? The New York Times has called the play "clever, funny, sad," while Huffington Post writes that the work "pushes boundaries."
Suzanne Kimball as Delores.
"I love that this play asks us to lean in, engage, and see ourselves in other people's situations," says director Joe Langworth. "Each character may not be recognizable to everyone in the audience, but their feelings, their situations will be what our community really connects with."
A Hudson Valley resident, Langworth has worked on Broadway and off-Broadway, directing Tony-winning and -nominated actors, and has himself been nominated for awards around the country. He calls Armento's latest work "brilliant, natural and very accessible," adding that "To share this play with the community is very exciting to me. My goal is to allow audience members to really connect with these characters and leave with an insight into how these specific characters navigate their way through life."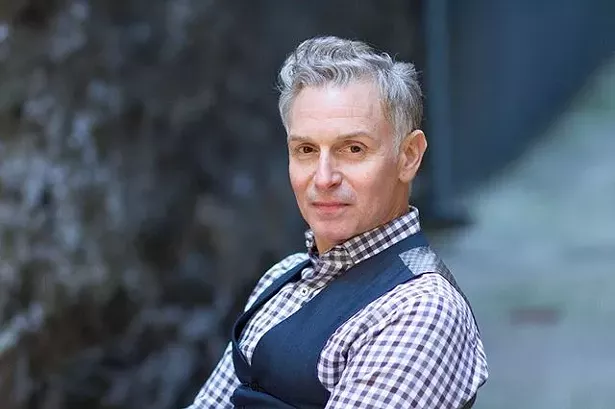 "Companion Piece" at Denizen is directd by Joe Langworth.
Harry Lipstein stars as Leonard opposite Suzanne Kimball as Delores. Thaddeus McCants stars in the role of Kip, and Emma Simon plays Rosemary.
"Companion Piece" opens at Denizen Theater with a preview show on June 5 and 6, with public opening on June 7. The play will run through June 30, and will be staged Wednesdays through Saturdays at 8pm with Sunday matinees at 2pm.
Denizen will host two 'Pay What You Can' shows, on June 5 and June 12. The accompanying gallery opening will take place on June 3, 5:30-7pm. Every Wednesday there will be post-show actor talk backs, and on June 13 and 20 there will be a panel discussion after the show.