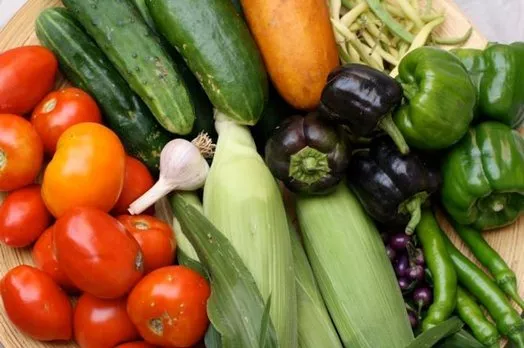 B & C Christ Farms & Greenhouse
2255 Petersmith Road, Kent
(585) 733-8104
Fruit and vegetable CSA grown on a family-run farm. Mini and double shares available.
Bialas Farms
74 Celery Avenue, New Hampton
(845) 374-6941;
Bialasfarms.com
Runs from June to October. Vegetable-only CSA with large and small shares available weekly (18), and a half share available (9 biweekly). Offers a declining balance option where you pay in advance for your share of vegetables, but choose your own from the farmers market stands (locations in Goshen and Ringwood, New Jersey). Prepay customers get five percent veggie bonus.
Binnewater Farm Project
PO Box 166; Rosendale
(518) 945-8880
A wide-range of vegetables in a large number of varieties. Seasonal herbs and fruits.
Blooming Hill Farm
1251 Rte 208, Blooming Grove
(845) 782-7310;
Bloominghillfarm.com
Half and full shares available, including fruit, vegetables, herbs, plants, and flowers.
Brook Farm Project
60 Gatehouse Road, New Paltz
(845) 255-1052;
Brookfarmproject.wordpress.com
A NOFA-NY Farmer's Pledge Farm uses sustainable, no-till growing practices. Twenty-one week vegetable CSA from early June to early November with Saturday morning pick-ups.  14-week cut flower CSA.  Early May and June distributions for vegetable, flower, and herb seedling CSA.  Sliding scale share prices. Offers educational workshops, work parties, and seasonal harvest celebrations.
Clove Valley CSA
81 Clove Valley Road, High Falls
(845) 687-0535;
Clovevalleycsa.org
Offering a weekly share of vegetables, flowers, and herbs enough to feed a family. June to mid-November. Work parties, community potlucks, and workshops offered throughout the season.
Common Hands Farm CSA
388 Route 23B, Hudson
(518) 929-7544;
Commonhandscsa.com
Organically-grown vegetables, fruits, and herbs using biodynamic and permaculture methods. Local CSA allows members to choose any 7 items they want. On-site farmstand with u-pick strawberries. Offers egg and meat shares with purchase of a vegetable share. Also delivers to Brooklyn.
Creekside Acres Fiber Farm
14 Creekside Place, Pleasant Valley
(845) 518-1239;
Creeksideacresfiberfarm.com
A family run farm offering CSA fiber and yarn shares in your choice of alpaca, llama, or pygora. The share options are in raw fiber, roving, or yarn.
The Farm at Miller's Crossing
81 Roxbury Road, Hudson
(518) 851-2331;
Farmatmillerscrossing.com
Multiple pickup locations. Family-sized and single shares available. Shares available in the Hudson Valley and metropolitan area.
Farmers Table at Stone Mountain Farm
PO Box 389, Rosendale
(845) 399-4800;
Farmerstable.biz
Runs mid-May to late October. Shares include sunflower greens, pea shoots, radish greens, and buckwheat greens that are harvested that day. Minimum one pound weekly order.
Fishkill Farms
9 Fishkill Farm Rd, Hopewell JCT
(845) 897-5194;
Fishkillfarms.com
Vegetables, herbs, and fruits including apples, peaches, berries, and black currants. Full and split shares with a pick-you-own produce available at on-farm pickup.
Fresh Meadow Farm
407 Ingrassia Road, Middletown
(845) 800-8135;
Freshmeadowfarm.com
USDA certified organic by NOFA-NY. A wide-range of vegetables and herbs. Fresh baked pies, quiches, and loaves. Homemade pickles and salads.
Full Field Farm
18 Dorn Road, North Chatham
(518) 766-0155;
Fullfieldfarm.com
A mixed-meat CSA, which includes pork, chicken, veal, and beef. Starting in May, each member will receive 10, 15, or 20 pounds of meat each month. Members can commit for one to 12 months. The longer the commitment, the lower the cost.
Glynwood Center
1 Glynwood Road, Cold Spring
(845) 265-3338;
Glynwood.org
Certified-naturally grown vegetables. Farm store features Glynwood meat, eggs, and prepared foods, as well as fruits, cheeses, and more from around the Hudson Valley.
Great Song Farm
475 Milan Hill Rd, Red Hook
(845) 758-1572;
Greatsongfarm.com
Twenty-two week CSA from June-November. Pick your own peas, beans, flowers, herbs, and cherry tomatoes. Volume based, free choice shares on priced sliding scale. Financial assistance and payment plans available. Weekly on-farm pickups Tuesday & Saturday. Winter CSA as well. Draft-horse powered, cows, chickens, and bees integrated into farm.
Greig Farm
225 Pitcher Lane, Red Hook
(845) 758-1234;
Greigfarm.com
Fresh fruit CSA offered from May to October. Shares include asparagus, strawberries, raspberries, blackberries, blueberries, apples, and pumpkins. Offers stone fruits—apricots, cherries, plums, nectarines, and peaches—from another local farm.
Hawk Dance Farm
362 Rodman Road, Hillsdale
(518) 325-1430
Grows large varieties of heirloom vegetables, herbs, and flowers. No use of chemicals, pesticides, or herbicides. Offers a small CSA.
Hawthorne Valley Farm
327 Route 21C, Ghent (Harlemville)
(518) 672-7500;
Hawthornevalleyfarm.org
Certified biodynamic farm. Full vegetable and fruit share available. Over 40 kinds of vegetables. Local fruit available varies depending on the season, but often includes strawberries, blueberries, peaches, apples, and pears. 23 week growing season share starting in mid-June. Winter shares available as well.
Healthy Harvest CSA at Johnson's Farm
180 Carpenter Road, Hopewell Junction
(845) 226-8877
Herbs and produce grown using all-natural, pesticide free practices.
Hearty Roots Community Farm
1830 Route 9, Germantown
(845) 943-8699;
Heartyroots.com
Seasonal produce and pasture raised eggs. CSA pick-up in Clermont, Red Hook, Woodstock, and Kingston.
Hepworth Farms
506 South Rd, Milton
(845) 795-2007;
Hepworthfarms.com
Certified organic, using a whole-farm-alive-system approach dedicated to sustainable agricultural practices growing hundreds of varieties of vegetables for wholesale. We sell to the public on Saturdays at the Heart of the Hudson Valley Farmers Market.
Herondale Farm
90 Wiltsie Bridge Rd, Ancramdale
(518) 329-3769;
Herondalefarm.com
Organic grass fed and pasture raised beef, lamb, pork, and chicken. Monthly shares of 10 and 15 pounds available.
Hesperides Organica
397 Big Island Road, Warwick
(845) 216-1282;
Hesperidesorganica.com
A variety of vegetables and herbs grown in the fertile Black Dirt region of Orange County. With convenient locations in Warwick, New Jersey and New York City.
Huguenot Street Farm
205 Huguenot Street, New Paltz
(845) 419-2164;
Huguenotfarm.com
Seventy-seven acre farm grows 125 types of fruits, flowers, and vegetables. June through late October. Offers full and half vegetable and fruit shares.
J&A Farm
Indiana Road, Goshen NY
(845) 360-5380;
Jafarm.org
Jeff and Adina grow over 200 different varieties of vegetables using organic methods.
Katchkie Farm
34 Fischer Rd Ext, Kinderhook
(518) 758-2166;
Katchkiefarm.com
Twenty-two week CSA period beginning mid-June. Weekly shares on average contain eight to 11 vegetables, including broccoli, eggplant, zucchini, beets, butternut squash, and peppers. Full and half shares available.
Lineage Farm
492 Rt 217, Hudson
(518) 755-3391;
Lineagefarmcsa.com
Vegetable CSA. Choose from a weekly array of vegetables to make up your share. Small and large sizes available. Pick your own herbs, flowers, peas, beans, cherry tomatoes, and hot peppers.
Little Seed Garden
P.O. Box 195, Chatham
(518) 392-0063,
Littleseedgardens.com
More than 50 types of vegetables and herbs; certified organic by the Northeast Organic Farming Association of NY. Offers a certified organic vegetable share from June to October. Pick ups at the farm in Chatham and in Rhinebeck.
Midsummer Farm
156 East Ridge Road, Warwick
(845) 986-9699;
Midsummerfarm.com
Certified Organic Vegetable and Total Taste of the Farm share. Add on herb, mushroom, flower, and egg shares also available.
Northwind Farms
185 West Kerley Corners Road, Tivoli
(845)757-5591;
Northwindfarmsallnatural.com
All-natural chicken, beef, pork, turkey, duck, and other types of poultry, as well as fish.
Obercreek Farm
59 Marlorville Road, Hughsonville
(845) 337-1906;
Obercreekfarm.com
Offering CSA shares grown by Hearty Roots Community Farm. Twenty-two week season running from June 5 to October 30. Weekly shares provide eight to 10 produce for a total of five to 20 pounds. Opportunities to pick flower, herbs, and other extras.
Old Ford Farm
Old Ford Road, New Paltz
(845) 220-7819
A variety of vegetables. The cost of the share is determined by the size of your household. At CSA distributions, members take as much produce as they need for their household, no limits—including extras for preserving. In addition, pasture-raised meats and eggs are sold at the farm store.
Partners Trace Farm
32 B Rousner Lane, New Paltz
(718) 877-2602;
Partnerstrace.com
Organic, biodynamic and Certified Naturally Grown flowers, herbs, and vegetables. Two pick-up locations. Shares include Farmers Market shares, and full and half summer CSA shares. Additional shares available include berry, full and half flower, orchard, canned goods, sweet corn, and half-dozen and dozen egg.
Phillies Bridge Farm Project
45 Phillies Bridge Road, New Paltz
(845) 256-9108;
Philliesbridge.org
Six months of vegetables, herbs, and flowers grown using organic and sustainable practices. Optional add-on shares for Phillies Bridge eggs, and sweet corn, berries, and orchard fruits from neighboring farms.
Pine Hill Farm
3298 State Rte 94, Chester
(845) 469-4197;
Pinehillfarmvegetables.com
"Market Style" CSA offers full and half shares, and gives members the option to choose their produce and how much of their share value they want to spend. Unused shares at the end of the summer can be used in the fall for pumpkins, bulk items, and produce for canning and freezing.
Poughkeepsie Farm Project
Corner of Raymond and Hooker Avenues, Poughkeepsie
(845) 473-1415;
Farmproject.org
Seasonal vegetables, fruits, and herbs.
Pri HaEmek Bounty of the Valley CSA
110 Grand Ave, Poughkeepsie
(845) 454-3747;
Bountyofthevalley.org
A weekly share of seasonal vegetables grown by Lineage Farm using sustainable and organic methods.  Small and large size shares available.
Red Oak Farm
1921 Route 9, Stuyvesant
(518) 799-2052;
Redoakfarmny.com
NOFA-NY Certified Organic. CSA runs from mid-May to mid-November with over 40 types of seasonal produce, including vegetables, fruits, herbal teas, and culinary herbs. Additional pasture-raised egg share and winter CSA shares available.
Rexcroft Farm
389 Leeds-athens Rd, Athens
(518) 821-8709;
Rexcroftfarm.com
Integrated Pest Management farm offers a 20-week CSA from June to October. Family, and 15 and 20 week shares available. Produce available includes greens, vegetables, roots, and herbs. Add on fruit share available.
R'Eisen Shine Farm
133 Under Mountain Rd, Copake
Reisenshinefarm.blogspot.com
Year-round CSA using sustainable organic principles. Over 100 varieties of veggies grown. Shares include meat (chicken, rabbit, and thanksgiving turkeys). Pork and Eggs Available. Draft horse powered, incremental payments available.
Rondout Valley Organics
331 Dowe Road, Ellenville
(845) 647-6911;
Rondoutvalleyorganics.com
Cooperative CSA of multiple local farms. Low membership of $300. Flexibility and choice for members.
Roxbury Farm
2343 Route 9H, Kinderhook
(518) 758-8558;
Roxburyfarm.com
Weekly shares include seven to 12 different varieties of seasonal vegetables, including greens, radishes, tomatoes, green beans, and root vegetables, from June to November. Full, spilt, meat, and fruit shares available. Pickup sites in the Capital Region, Westchester, Harlem, Manhattan, and Columbia County.
Ryder Farm Cottage Industries
400 Starr Ridge Road, Brewster
(845) 279-4161;
Ryderfarmorganic.com
NOFA-NY certified organic. Fresh produce including vegetables, herbs, and fresh-cut flowers.
Second Wind CSA at the Four Winds Farm
158 Marabac Road, Gardiner
(607) 216-5061;
Secondwindcsa.com
Weekly full shares of NOFA-NY/USDA certified organic produce grown using long-standing no-till method. Optional egg shares from Old Ford Farm and flexible fruit shares during season. Pick up on-farm in Gardiner or at the Hudson Highlands Land Trust office in Garrison.
Sheltie Meadow Farm Market
20 Connacher Road, Ghent
(518) 880-7866
Members pay for 18 weeks of seasonal you-pick harvest from June to October, including organic heirloom vegetables, baked goods, pet biscuits, and possibly honey. When available: lamb cuts & raw wool (from primitive breed Shetland Sheep), whole chicken & all-natural free range eggs (from our endangered breed of French Heirloom Cuckoo Maran chickens), and pork cuts (from our threatened breed of Tamworth pigs). Come to the farm on Saturdays and fill your bag with veggies and other farm items. Pricing includes a non-refundable deposit along with cash and carry (10% senior and/or disabled discount).
Shoving Leopard Farm
845 River Road, Barrytown
(845) 758-9961;
Shovingleopardfarm.org
Vegetable and flower shares, pick-your-own flower labyrinth, eggs — blue, brown, speckled, white, and tan — and honey from Anarchy Apiaries are available.
Sisters Hill Farm
127 Sisters Hill Road, Stanfordville
(845) 868-7048;
Sistershillfarm.org
Pickups from late-May to mid-November. Average share ranges from 4-15 pounds of produce per week. Full and every-other-week shares available.
Slow Roots Farm
205 Hidden Valley Rd, Kingston
(845) 339-2731;
Slowrootsfarm.com
Three season CSA offering 250 varieties of Certified Naturally Grown vegetables from April through November. Individual spring, summer, and fall seasons, as well as an egg share and extra greens options.
Sol Flower Farm
41 Kaye Road, Millerton
(518) 789-1002;
Solflowerfarm.com
Over 40 different types of vegetables and over 20 different varieties of flowers grown organically. Cut flower shares available.
Stoneledge Farm
359 Ross Ruland Road, South Cairo
(518) 622-3003;
Stoneledgefarmny.org
Certified organic vegetable shares. Optional local shares including fruit, mushrooms, and roasted coffee. Distribution sites throughout the Hudson Valley, Metropolitan area, and Connecticut, with one local pickup in Greene County.
Stone Ridge Orchard CSA
3012 Route 213, Stone Ridge
(845) 266-3979;
Stoneridgeorchard.us
Partnering with Huguenot Street farm to provide vegetable shares. Also working with Breezy Hill Orchard for fruit shares and Knoll Krest Farm for egg and fresh pasta shares.
Taliaferro Farms
187 Plains Road, New Paltz
(845) 256-1592;
Taliaferrofarms.com
Late May through early November. Offers 20 to 30 produces items set as units (i.e. eight cucumbers is one unit, six sweet peppers is one unit, etc.). Depending on the time of the harvest, choose between nine and 12 units at pickup.
Threshold Farm
16 Summit Street, Philmont
(518) 672-5509
Biodynamically grown tree fruit — peaches, pears, apples — available from mid August until December or later, depending on the season. We have 15 varieties of apples, including Cox Orange Pippin, Macoun, and Fuji. We also grow a whole range of vegetables.
Upstate Farms & Paisley Farm CSA
Route 9 on the County line of Dutchess, Columbia
845-756-3803;
Upstatefarmsny.com
Members benefit from shares of fresh, local organic vegetables, fruits, cheese, eggs, and local pork. Shares every season. Spring/Summer shares run from June through October. Free pick your own flowers with your CSA pick-up.
Veritas Farms
32 Rousner Lane, New Paltz
(845) 384-6888;
VeritasFarms.com
A wide variety of open pollinated and heirloom varieties of vegetables using organic methods. Working in conjunction with the Poughkeepsie Farm Project.
W. Rogowski Farm
327-329 Glenwood Road, Pine Island
(845) 258-4574;
Rogowskifarm.com
Weekly shares offered from mid-June to mid-November. Certified Naturally Grown vegetables, including salad and cooking greens, root vegetables, herbs, onion crops, and short season crops. Locations in New York City, Warwick, Middletown, and Pine Island.