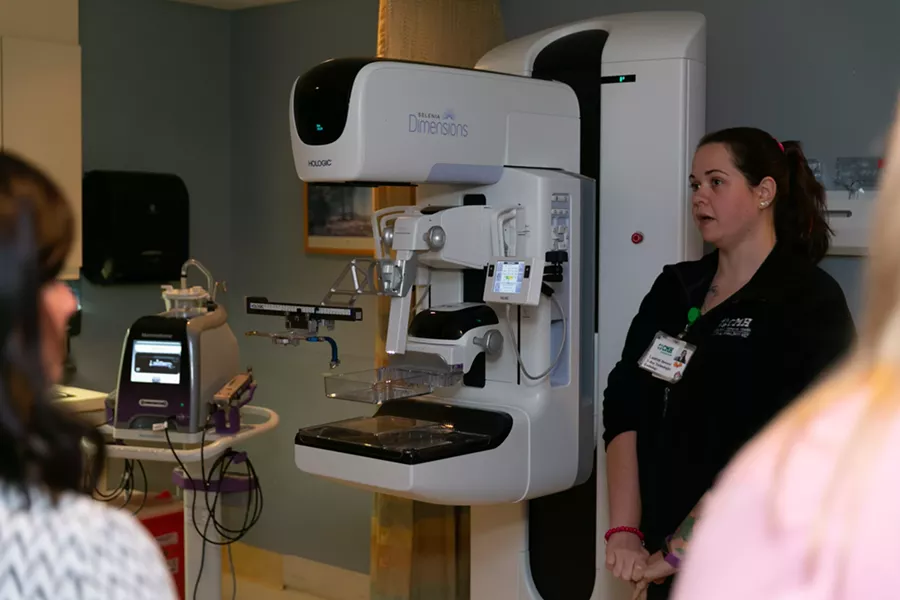 Amidst Breast Cancer Awareness Month events and initiatives, on October 24, Columbia Memorial Health held a ribbon-cutting ceremony at their Hudson campus to celebrate the acquisition of their new, state-of-the-art, 3D stereotactic breast biopsy technology.

"The clinical implications of this technology are profound," says Rakel Astorga, M.D., a surgeon at Columbia Memorial Health. "Pairing our existing 3D mammography with advanced 3D breast-biopsy capabilities will enable far more precise location and sampling of tissue, minimizing the impact on surrounding tissue and yielding a better outcome for our patients."
The technology acquisition will allow healthcare providers to significantly improve the diagnosis, treatment, and outcomes for breast cancer patients. In order to finance the initiative, the Columbia Memorial Health Foundation and the hospital raised more than $450,000 in funding from community members.
"This technology is truly a gift of life made possible through the tremendous generosity of our donors," explains Anne Schomaker, Columbia Memorial Health Foundation Vice Chair. "We are grateful beyond words to our supporters who continue to rally around CMH to ensure its essential mission can continue and expand."
Investing in new medical technologies is a key part of Columbia Memorial Health's continuing mission to provide the highest level of care possible to its patients in Columbia and Greene counties.
"Each year in the US, more than 268,000 women are diagnosed with breast cancer," says Tariq Gill, M.D., Chief of Radiology at CMH. "This technology, now available right here in our community, is a tremendous step forward in our ability to detect and diagnose early stage breast cancer, significantly improving the likelihood of successful treatment."

Columbia Memorial Health is continuing to collect donations towards technology acquisition. Visit the donation site for more information, including how to donate as a tribute or memorial gift.