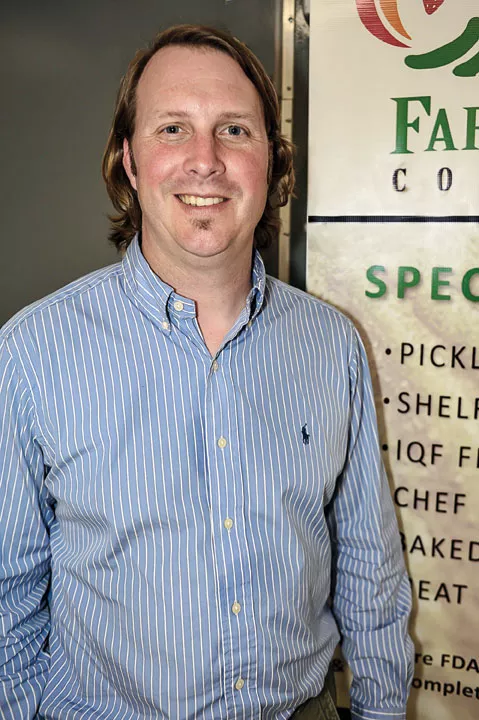 Photo by David Morris Cunningham.
With an office on the 200 block of Warren Street in Hudson, the not-for-profit Hudson Valley AgriBusiness Development Corporation (HVADC) was founded in 2007 to encourage "the development, promotion, enhancement, and retention of the agricultural industry and its associated economic and environmental benefits within New York's Hudson Valley." The organization offers technical aid, business development support, financial resource coordination, and other means of assistance to agribusiness-related enterprises in Columbia, Dutchess, Orange, and Ulster Counties. In its first year alone, the foundation helped bring to fruition such projects as a farmer-owned vegetable processing facility, a feasibility analysis for a local biodiesel manufacturing plant, business support for a renewable fuels-related biotechnology start-up, and fundraising for a local dairy processing cooperative.
"Our objective is to offer to agriculture businesses all the economic-development tools and programs that have been available to traditional businesses," says founding HVADC Executive Director Todd Erling, whose background includes academic studies in environmental design, community and economic-development efforts, and working in his family's orchards while growing up. "For agriculture to thrive and survive in the Hudson Valley, it's important for these opportunities to be accessible." Passionate about protecting the region's open space and contributing to its economic vitality by preserving its longstanding agricultural tradition, Erling is a member of Senator Kirsten Gillibrand's Agricultural Working Group, Congressman Chris Gibson's Agricultural Advisory Board, the New York Agribusiness Development Corporation, the Columbia County Farm Bureau, the Hudson Valley Agriculture Partnership Steering Committee, and other related bodies. He lives and works on his wife's family farm in Livingston.
With its backing provided by government and private grants, the HVADC focuses its programming on six core efforts: production agriculture; value-added food processing; agro- and culinary tourism; agricultural biotechnology and related research; and agriculturally related marketing and distribution; agriculturally related alternative energy production. One of HVADC's signature components is its AgriBusiness Incubator Without Walls program, which offers financial assistance to qualified businesses, along with access to the organization's large network of related entrepreneurs and on-call advice from local business planning, marketing, and financial experts. "Incubator Without Walls is unique in the ways it helps farmers and other businesses," explains Erling. "It has a very strategic approach, with very specific business planning and marketability assessment."
Other HVADC staple imperatives include the Hudson Valley Regional Agribusiness Development Strategic Plan; the Hudson Valley Biofuels Feasibility and Biodiesel Refinery Analysis program; the Hudson Valley Dairy Forum; and its Columbia, Orange, and Dutchess County Farm-to-Chef programs.
While the Hudson Valley's rich soil, favorable growing climates, and ready access to large urban markets have long made it a thriving area for farm-based businesses, the balancing of its growing population and development issues continue to present local agriculture with challenges. Thankfully, Erling and the HVDAC are steadfast in their mission of strengthening farms and related businesses—and in turn the agriculture at large. On a further positive note, the director sees more good growth in the future.
"We plan to increase our range of coverage and move into serving areas in the Northern Hudson Valley," he says. "Of course, when it comes to agriculture, your work is never done."
Hvadc.org
.