Image courtesy of Columbia Memorial Health
Dr. Manuel Revuelta had just accepted his new position at Columbia Memorial Health in Hudson when the coronavirus pandemic hit New York in mid-March. As the medical center's primary specialist in infectious diseases for all of Columbia and Greene counties, the timing was fortuitous. "I knew I was going to start working right away," he says.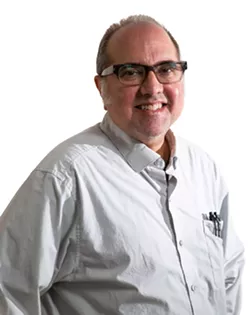 The need for resources to fight the outbreak of infectious diseases, like skilled practitioners, accessible vaccines, and community education is currently at the height of public awareness due to Covid-19. For Revuelta, who has more than twenty years' experience in the field, the first line of defense for every community is access to a local expert like him.


Though we're in the middle of fighting a novel virus, Revuelta's experience with these invisible foes is a reminder that the landscape of infectious diseases is constantly evolving. During his residency and fellowship at St Vincent's Hospital in Manhattan during the 90s, he helped treat patients at the height of the AIDS crisis, as well as those living with the newly identified Hepatitis C. Not long after came SARS and the H1N1 Swine Flu epidemic, as well as a precipitous rise of complicated tick-borne illnesses like Lyme disease and anaplasmosis. "Infectious diseases is really just one of the specialties needed at every medical center," he says. "Whether or not there's a pandemic, there's always something like flu season or tick-borne illness season to contend with."
Revuelta's expertise in a diversity of infectious diseases, their complications, and nuanced treatments is why many of his patients even traveled from New York to Florida for appointments when he moved there. "These are people I've been taking care of for years," he says. So when he moved back to New York to take the position with Columbia Memorial Health this spring, Revuelta felt like he was coming home. "I've always come to the Hudson Valley for vacation every year, and I have a support network of friends here. It just feels like the community I belong in."