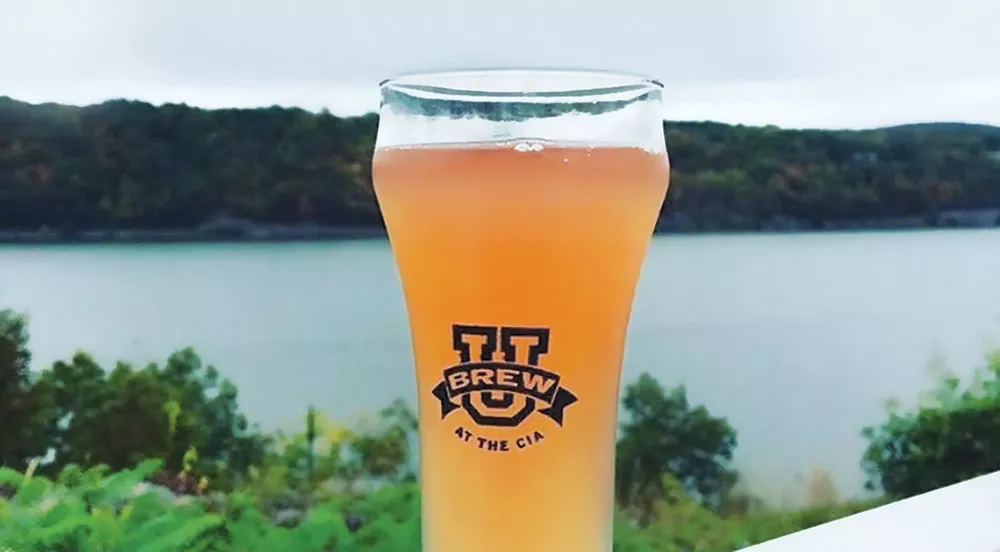 In the Hudson Valley we've watched as communities have filled up with breweries. The number of facilities in the state has grown over 300 percent in four years, from 95 in 2012 to 320 in 2016, and the number continues to climb as New York becomes the fifth-largest beer-producing state in the country.
Hutch Kugeman, who was the first brewer at Crossroads Brewing Co. in Athens in 2010, was among the established brewers who saw the growth firsthand. Kugeman joined The Culinary Institute of America in 2015 to run its partnership facility with Brooklyn Brewery and head up the college's Art and Science of Brewing course. That relationship was a sign that the culinary world had fully accepted craft beer as part of the fine-dining experience and recognized its profit potential.

Not long after came Brew U, the CIA's annual beer bonanza, which returns for its third year on October 6. You'll have the opportunity to meet Kugeman, head CIA brewer, and pick the brains of other New York State brewers and beer experts, all while sipping a selection of libations. This year, the list of participating breweries and cideries includes heavy hitters Angry Orchard, Brooklyn Brewery, Sloop Brewing, Peekskill Brewing, Hudson Ale Works, Newburgh Brewing, and more than a dozen others.
"We are thrilled to be bringing together this special selection of breweries to one event on campus," says Kugeman. "I really want to offer attendees a taste of beers that are a bit harder to find and have really interesting and unique flavors."
Brew U attendees tour the CIA's on-campus brewery.
For those who want to broaden their beer horizons, Brew U will be hosting a series of seminars, led by CIA and visiting brewing experts. They include the ever-popular Beer & Cheese Pairing; An Introduction to Trappist Ales (the monastic beer styles of Belgium); The Woods & the Wilds, a vertical tasting of barrel-aged and sour beers; and Why Freshness Matters, a vertical tasting of IPAs brewed in different years.
The CIA expects attendance of around 500 guests. Want to beat the rush? Purchase a VIP ticket to get a jump start on the fun. Doors open for VIP ticket holders at 1pm for exclusive beer and food tastings, plus a gift bag. General admission is open at 2pm, and includes all beer and food during the event, plus a tasting glass. All guests will have access brewery tours and educational seminars.
Brew U 2018 will take place on October 6, 2-5pm. VIP admission is $120 for the public, and $105 for CIA alumni. Tickets for general admission are $85. Designated driver tickets are also available for $35. All guests must be at least 21 years of age.