The events we sponsor, the people who make a difference, the
Chronogram
community. Here's some of what we saw in February.
The scene at _Chrongram_'s "Evening of Music" at the Muddy Cup in Kingston, February 9.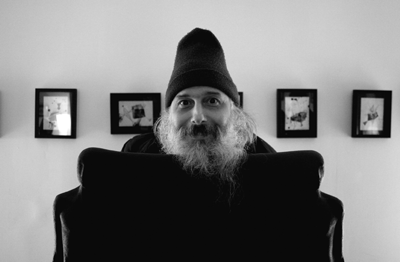 Sparrow after his February 3 Cafe Chronogram reading at Art on Wall in Kingston.
Julie Barone, center, who won a Marlis Momber photo shoot, and Melissa M. Peters at the _Chrongram_ Business Blast on February 15.
Brook Garrett, left, and _Chronogram_'s Jay Blotcher at the opening of the LGBTQ Center on February 3.