Michelle Muir and Meg Boyce of Alzheimer's Association jump into Freedom Lake in Lagrangeville on February 11. More than 100 people took the plunge, raising $40,000 for Alzheimer's Association.
Michael Lamuniere
Luke Ydstie of Blind Pilot performs at the Bearsville Theater on February 14.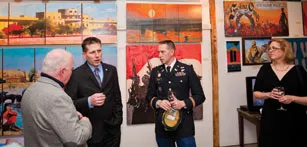 Nate Baines/Southern Tier Photography
The opening reception for the "Grafiti of War" exhibition at Wolf Gang Gallery in Montgomery.
Vincent Bilotta
Opening reception for Laetitia Hussein's 1,000 Sculptures at Basilica Hudson on February 11.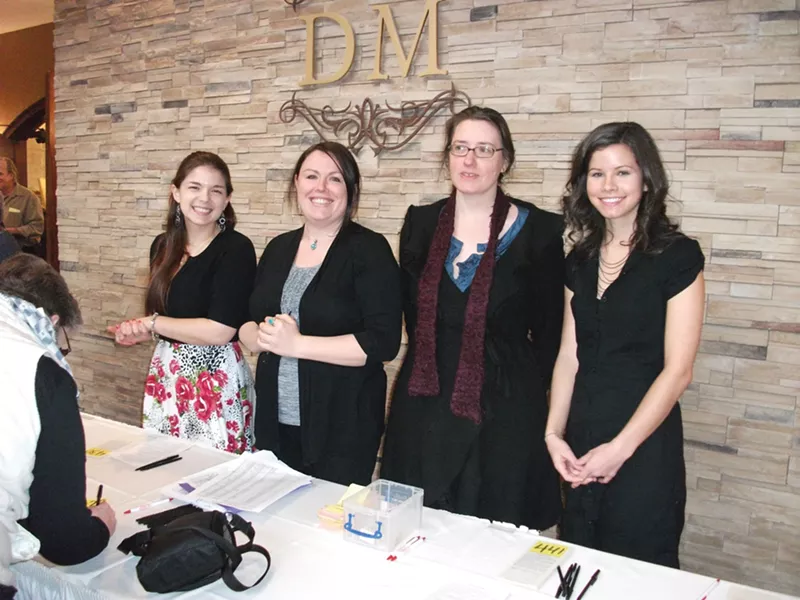 Carolyn Altomari
Nicole Villani, Jessica Pierce, Amy Colon, and Jessica Sumber of Family of Woodstock greet attendees at Family's Chocolate Lover's Brunch on February 12 at Diamond Mills in Saugerties.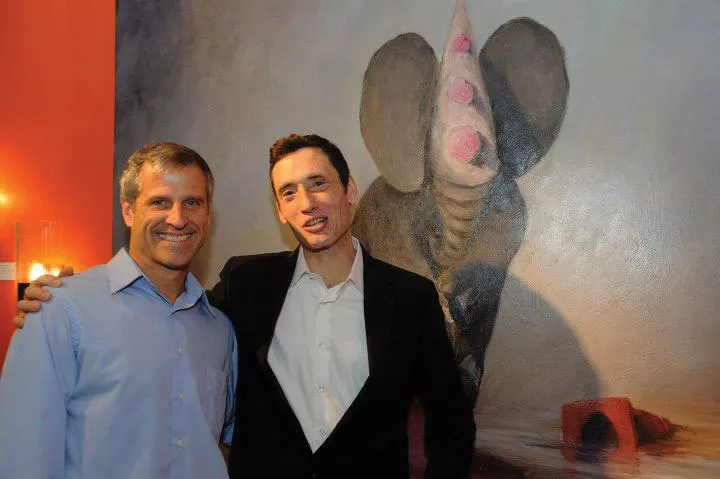 Robert Braunfeld
Gene Baur of Farm Sanctuary with painter Joe Concra at Concra's "Beast Epic" opening at Donzella 20th Century in Manhattan on February 9. A portion of the sales from the show will go to the animals shelters of Farm Sanctuary.
Myles Aronowitz
John Hedbavny of New Paltz won the "Fan Favorite" award at the sixth annual Knickbocker Ice Festival at Rockland State Park in Clarkstown on January 29 with his sculpture of a wolf.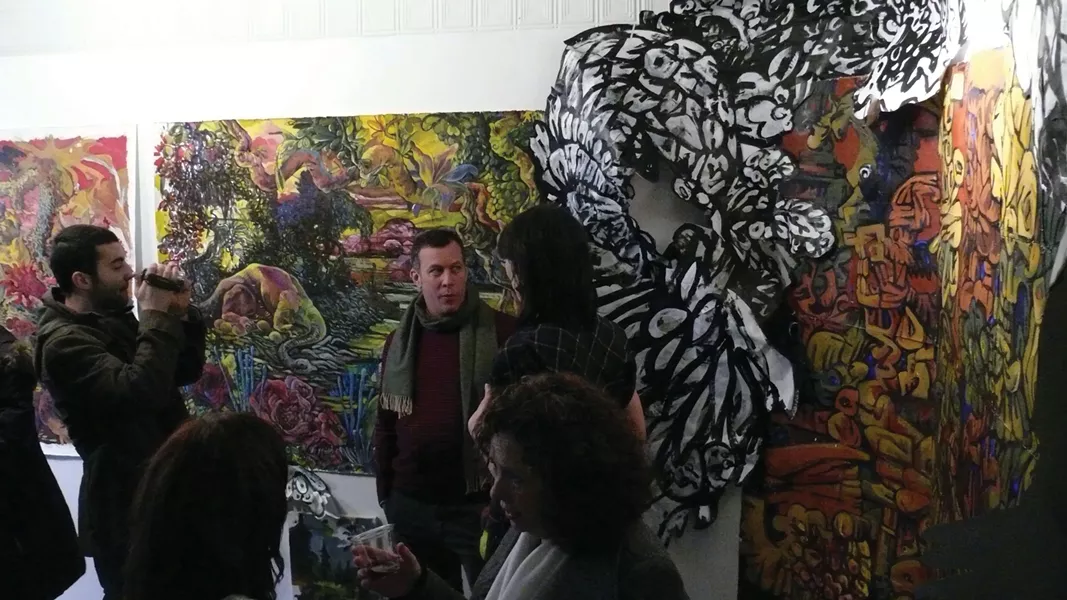 Nate Krenkel
Artist Paul Spaldone (wearing scarf) being interviewed at the opening of his one-man show "The Monstrous Among Us: Folly, Excess, Collapse" at Team Love Raven House Gallery in New Paltz on February 11.
Mario Torchio
Servers offering free Asian-style goodies at the opening of Yum Yum Noodle Bar's Kingston location on February 18.