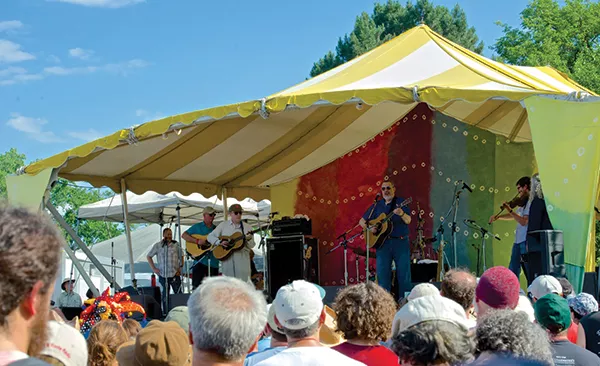 Jim Rice
David Bromberg performs at the Clearwater Festival on June 15 and 16.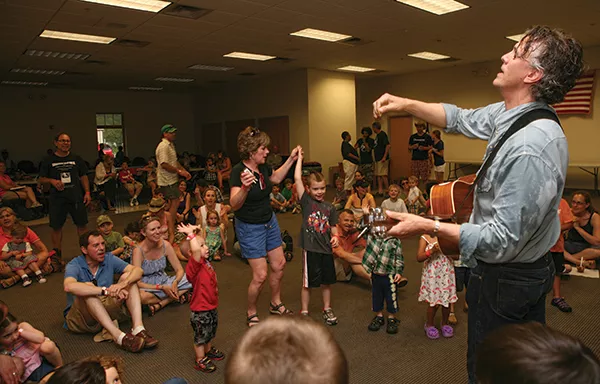 Lorna Tychostup
Uncle Rock performs at Chronogram's Kids & Family Fun Day on June 2 at the Rosendale Recreation Center.
Jennifer Metzger
Redwing Blackbird Puppet Theater performs Bread and Puppet's "Hallelujah" at Rosendale Earthfest on June 9 at the Rosendale Recreation Center.
Ione
Mask-maker and composer Norman Lowrey at the 17-Year Cicada Celebration concert at Kingston's Rotary Park on June 15.
Akemi Hiatt
Visitors of Art Omi in Ghent stand in front of Erwin Wurm's Big Kastenmann during the Fields Sculpture Park opening on June 15.
Jim Rice
Warren Haynes plays Mountain Jam at Hunter Mountain from June 6 to 9.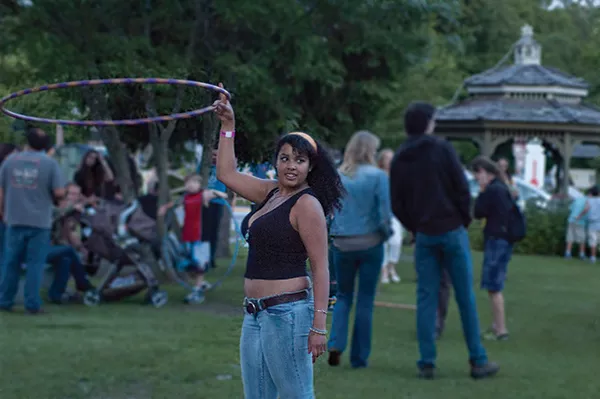 Jenny Hansell
Hula girl at the Spring for Sound music festival in Millerton on June 15.
Laurie Giardino
The Tyke Bikers at the Williams Lake Classic in Rosendale on June 9.
Ally Smith
A candlelight vigil at the Rondout Gazebo in Kingston, organized by OFA-NY volunteers and Moms Demand Action on June 13.
Andrea Barrist Stern
The New Progressive Baptist Church Women of the Kingdom Liturgical Dance Ensemble performs at the Reher Center Block Party in Kingston on June 9.
Brian K. Mahoney
A. C. Newman with special guest Neko Case at BSP Lounge in Kingston on June 16.