Dancers from the Earl Mosely Institute of the Arts dancing on the Maxon Mills porch, on August 4, part of the Wassaic Project summer arts festival.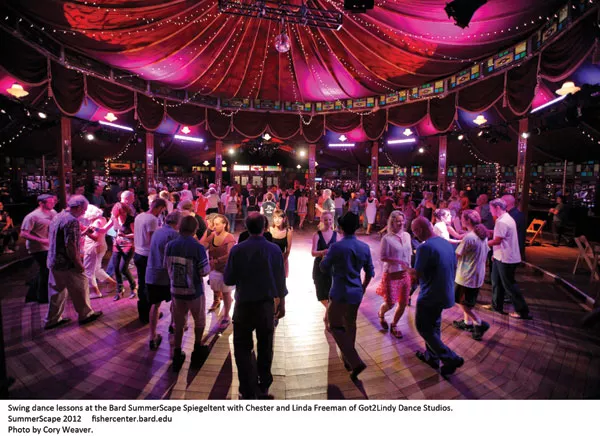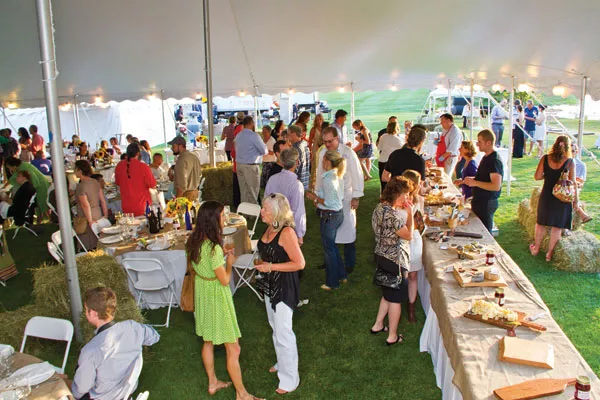 Raising money for future farmers at Hootenanny!, held at the Copake County Club on July 27. Photo by Metro Impact.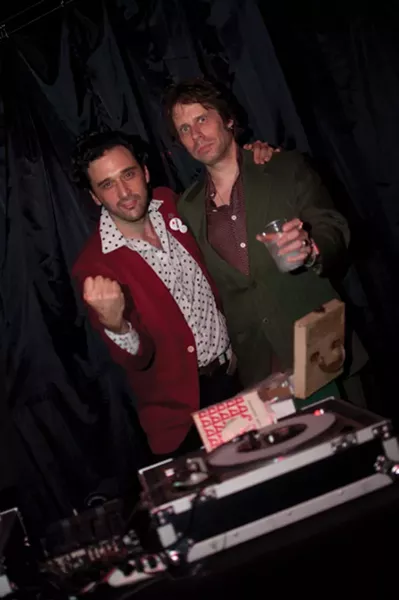 DJ Jonathan Toubin and Chronogram music editor Peter Aaron at the Soul Clap and Dance-Off Party at BSP in Kingston on August 18. Photo by Andrew MacGregor.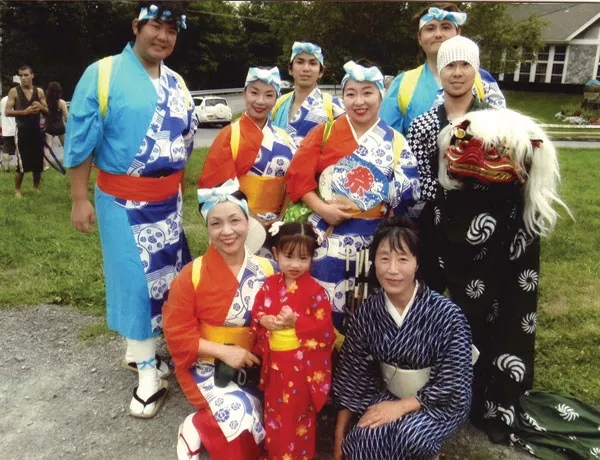 Dancers from the Japanese Folk Institute of New York with Youko Yamamoto of Gomen Kudasai (bottom right), at the Bon-Odori Dance Festival in New Paltz on August 5. Photo provided.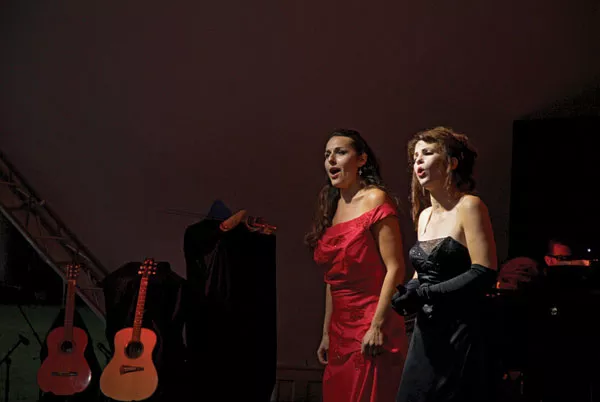 Maria Todaro and Michelle Jennings opened the Phoenicia International Festival of the Voice on August 2 with their "Divas Unleashed" performance. Photo by Bernard Handzel.