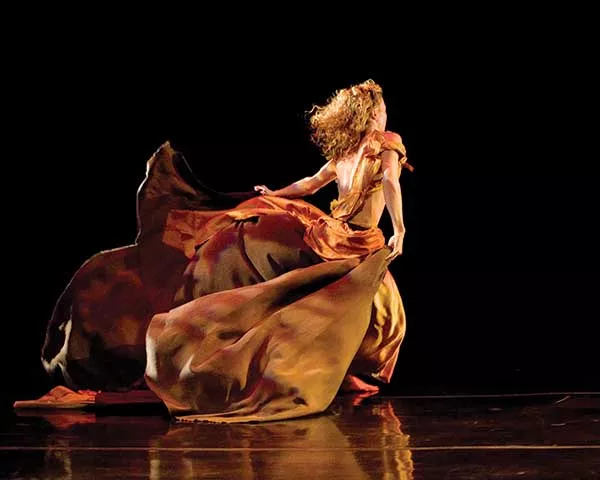 Kristin Lodoen Linder
Helen Hansen French in Requiem, choreographed by Jacqulyn Buglisi, during the Buglisi Dance Theatre performances at Kaatsbaan in Tivoli on November 10 and 11.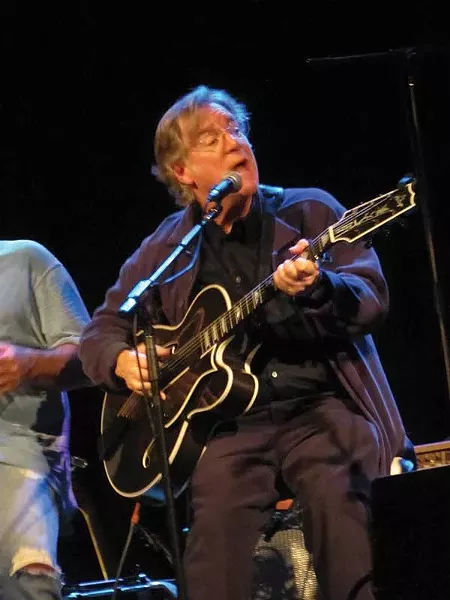 Marian Tortorella.
John Sebastian at Hudson Valley Artists' Hurricane Sandy Relief Concert Benefit for Family of Woodstock and the American Red Cross at Bearsville Theater on November 11.
Michael Weisbrot
Tony Trischka and Béla Fleck at the Bardavon's Banjo Summit on November 4.
(Left to right) Mark Soss, Elizabeth Simon, Gar Wang, Carol Soss, Lisa Gubernick, and John F. Simon Jr. at the Orange County Arts Council County Art Awards on November 9 at the Powelton Club in Newburgh. Image courtesy of E&J Photography.
Ken Dreyfack
Harmony Stempel as Jessie Cates and Lorna de Zengotita as Thelma Cates in the November production of "'Night Mother" at Rhinebeck's Center for Performing Arts.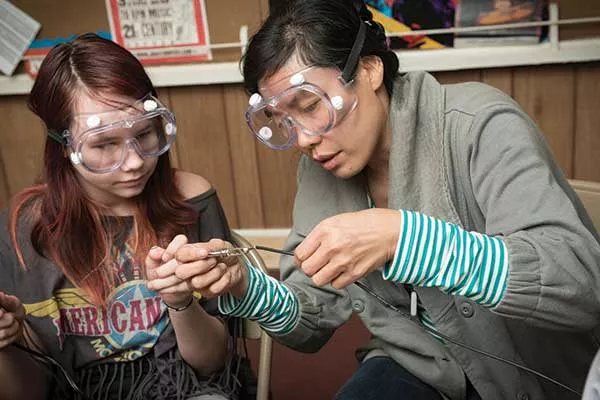 During the "Electronic Music: Powered by Girls" workshop at Beacon Music Factory on November 17, participants built and used their own contact microphones.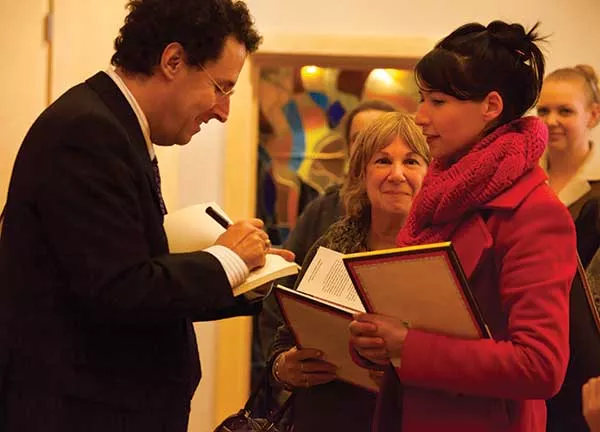 Leigh Stevens
Tony Kushner after his talk at Kingston's Temple Emanuel on November 18.
Andrea Rhodes
Tangent Theater Company's Michael Rhodes reads a scene from "Love/Sick" by John Cariani during the NEWvember New Plays Festival in Tivoli.
Stuart Bigley
Members of Vanaver Caravan swing dance during Unison's presentation of "Pastures of Plenty: Woody Guthrie in Dance and Music" at SUNY New Paltz on November 3.
Eric Anthony Johnson
Sculptor Carolyn Palmer and David Roosevelt pose next to Palmer's new sculptures of Franklin and Eleanor at the FDR Presidential Library and Museum.