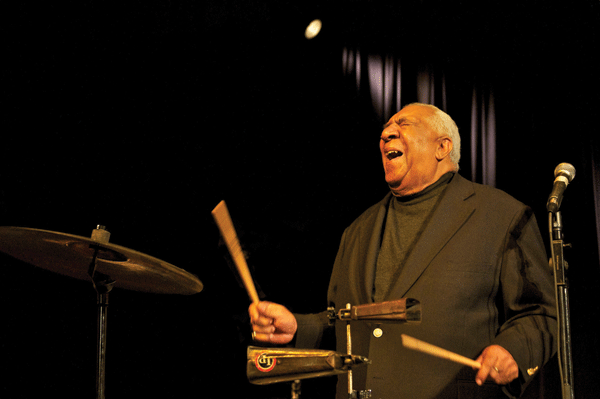 Pucho Brown of the Latin Soul Brothers performing at The Falcon in Marlboro on October 28. Photo by Jim Rice.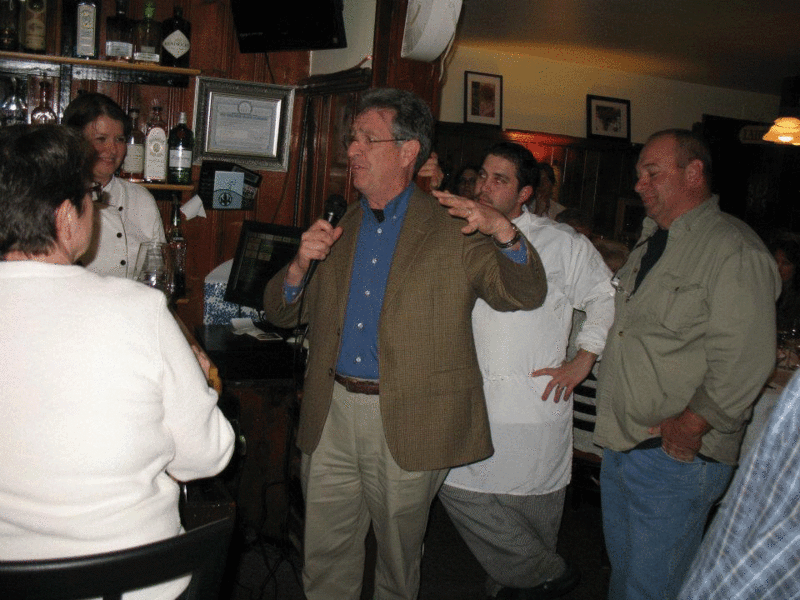 Jessica Winchell (behind bar), chef/owner of the Global Palate in West Park, Chef Richard Virgili of the Culinary Institute (with microphone), Chef Mike Bernardo of the Global Palate, and "Potato Bob" Kiley of RSK Farm (far right) at a benefit for RSK Farm on November 6 at Global Palate. RSK Farm in Prattsville was wiped out when the Schoharie Creek flooded post Irene and swept much of the farm's topsoil away. The event raised $8,000 for RSK FarmPhoto by Deirdre Smith.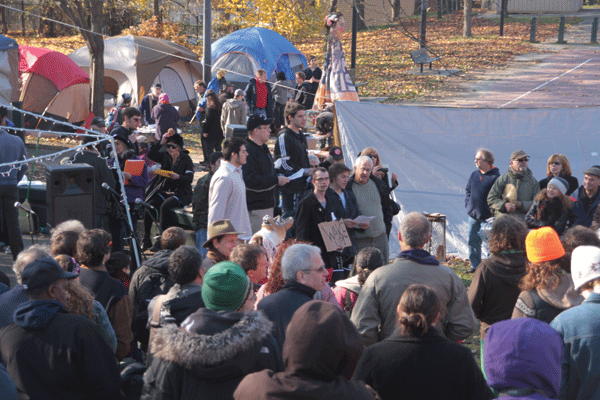 Speakers at the Occupy Poughkeepsie rally at the encampment in Hulme Park on November 12. Attendees marched down Market Street to the post office and gathered for a protest in front of Chase Bank. Photo by Bryan Caprari.
The Hudson Valley Horrors Roller Derby League Fundraiser for the Hudson Valley SPCA at Hyde Park Roller Magic on November 20. The Horrors split into two teams and scrimmaged Cats vs. Dogs to raise money to aid animal adoptions. The Horrors are holding open tryouts in January. More info: www.horrorsrollerderby.com. Photo by Bryan Caprari.