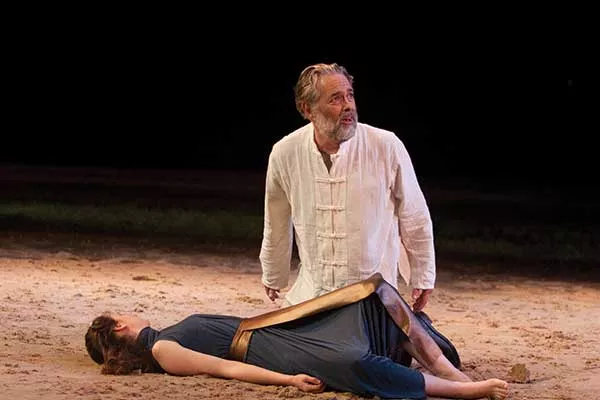 William Marsh
Jessica Frey as Cordelia and Stephen Paul Johnson as King Lear in the Hudson Valley Shakespeare Festival's production of "King Lear" at Boscobel in Garrison.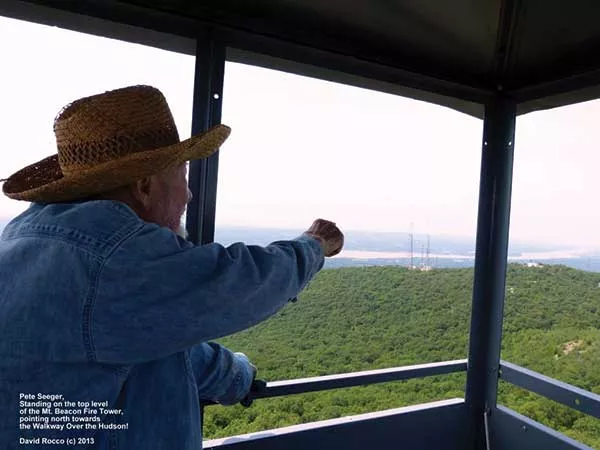 David Rocco
Pete Seeger at the Mount Beacon Fire Tower during the grand opening ceremony on June 22.
Calder Wilson
Dave Murphy of STS9 joins Cherub onstage at Camp Bisco on July 11.
Derek Goodwin
Tracy Bonham at the Woodstock Farm Animal Sanctuary's July Jamboree on July 6.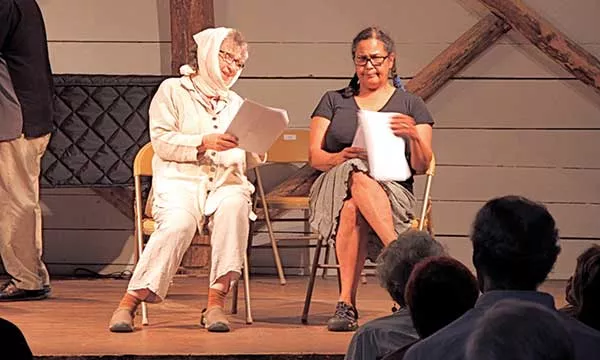 Barbara Smiley
Carol Morley and Nicole Quinn of Actors & Writers in "Emoteworthy Shorts" at Maverick Concerts on July 13.
Alex Lipstein
A piece by Joel Yau at the Hudson Valley Chalk Festival in New Paltz on July 12.
Cory Weaver
Mickey Solis, Peter Macklin, Michael Medeiros, Sonia Feigelson, and Danny Wolohan in Bard SummerScape's production of "The Master and Margarita" at the Fisher Center on July 12.
Lauren Elizabeth Graham
Etienne Charles and his band hit the streets of Tannersville on July 6 for their New Orleans style parade in celebration of Independence Day. Immediately after the parade, they filled the Orpheum to cheering crowds with a high-energy concert.
John Fischer
The grand opening of the historic Rosendale Railroad Trestle on June 29.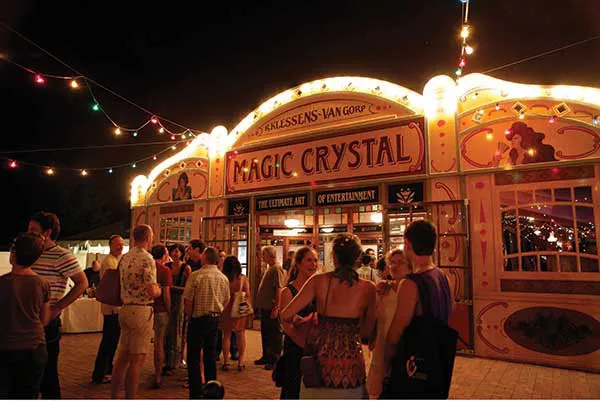 Cory Weaver
After Hours at Bard's Spiegeltent on July 6.
Chett Pope
Julianna Barwick plays BSP Lounge in Kingston on July 14.