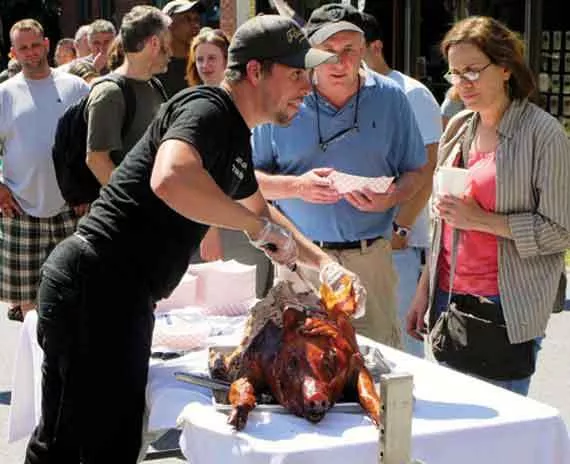 Fleisher's threw a book launch block party for "The Butcher's Guide to Well-Raised Meat" on July 9. Photo by L. Davies.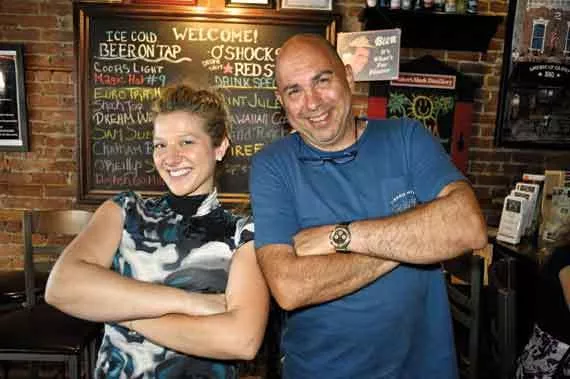 Natasha Witka and Joe Fierro of American Glory at the Chronogram mixer at American Glory in Hudson on July 11. Photo by David Morris Cunningham.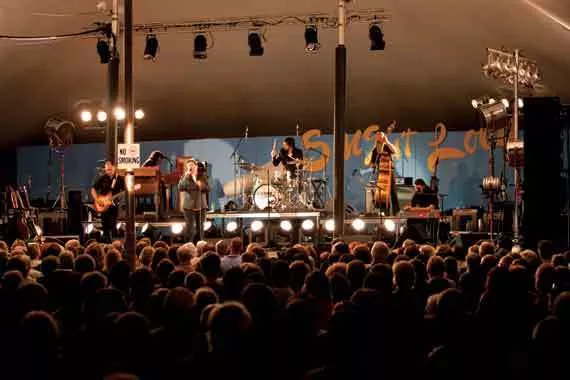 k.d. lang and the Sis Boom Bang performing at the Belleayre Music Festival on July 3. Photo by Franz Edlinger.
Dick and Joy Moore at the Chronogram mixer at Photosensualis in Woodstock on July 7. Photo by David Morris Cunnigham.
Screenwriter Doug Stone, director George Ratliff, Woodstock Film Festival Executive director Meira Blaustein, and author Larry Beinhart at a screening of Salvation Boulevard at Upstate Films in Woodstock on July 13. Photo by Brian K. Mahoney.