Bruce Katz of CKS performing at The Falcon in Marlboro on March 3.Photo: Jamesricephotography.com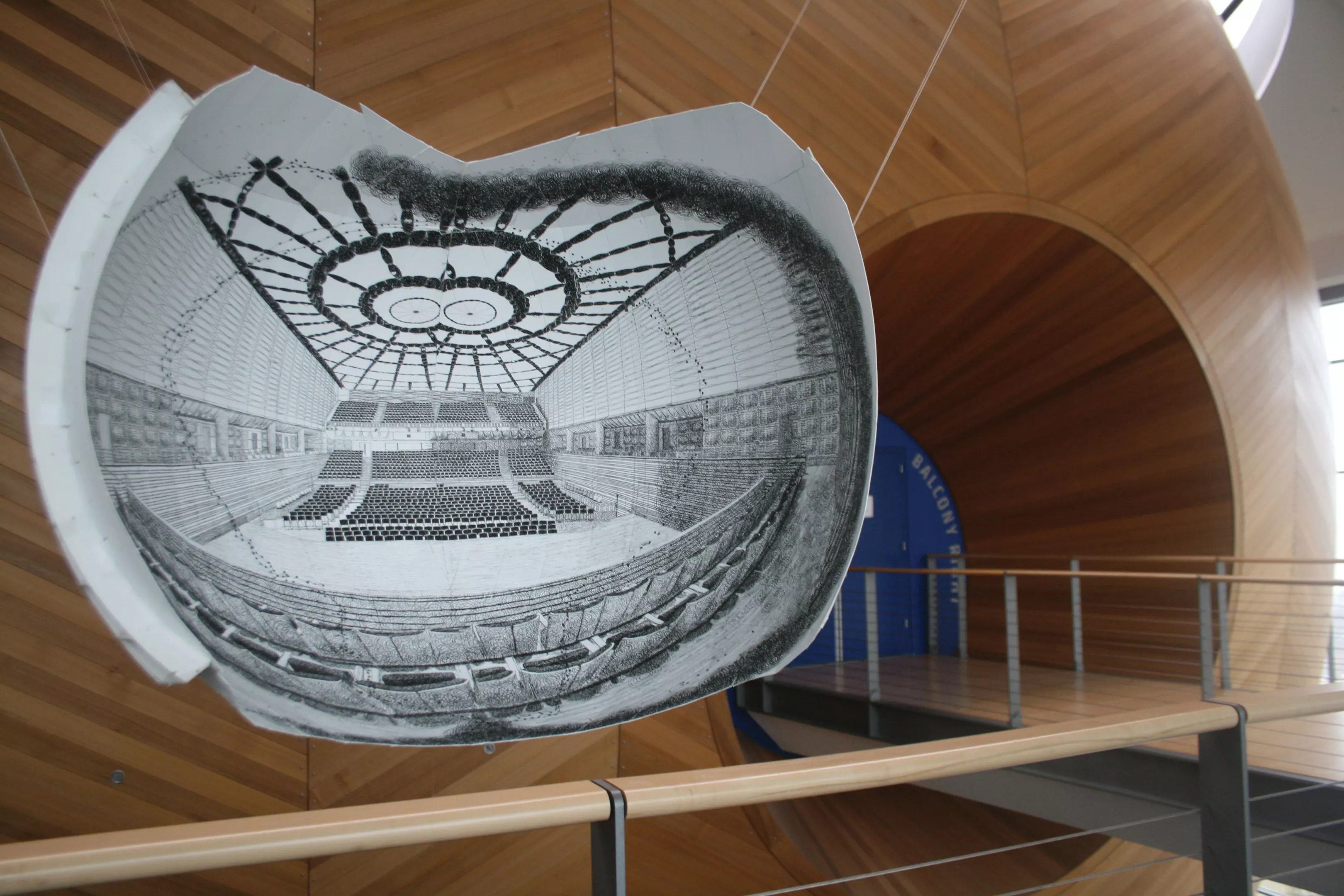 Ryan and Trevor Oakes's binocular drawing of the EMPAC Theater in Troy
New Paltz Town Supervisor Susan Zimet and Amanda Sissenstein of Occupy New Paltz at the #Occupy Education March and Rally in downtown New Paltz on March 10. Photo: Michelle Ridell.
Bebe Neuwirth performing at the Bardavon in Poughkeepsie on March 3. Photo: Susan Fino.
John Armstrong from Frack Action speaks at the Rochester Defense Against Fracking Forum in Marbletown on March 4.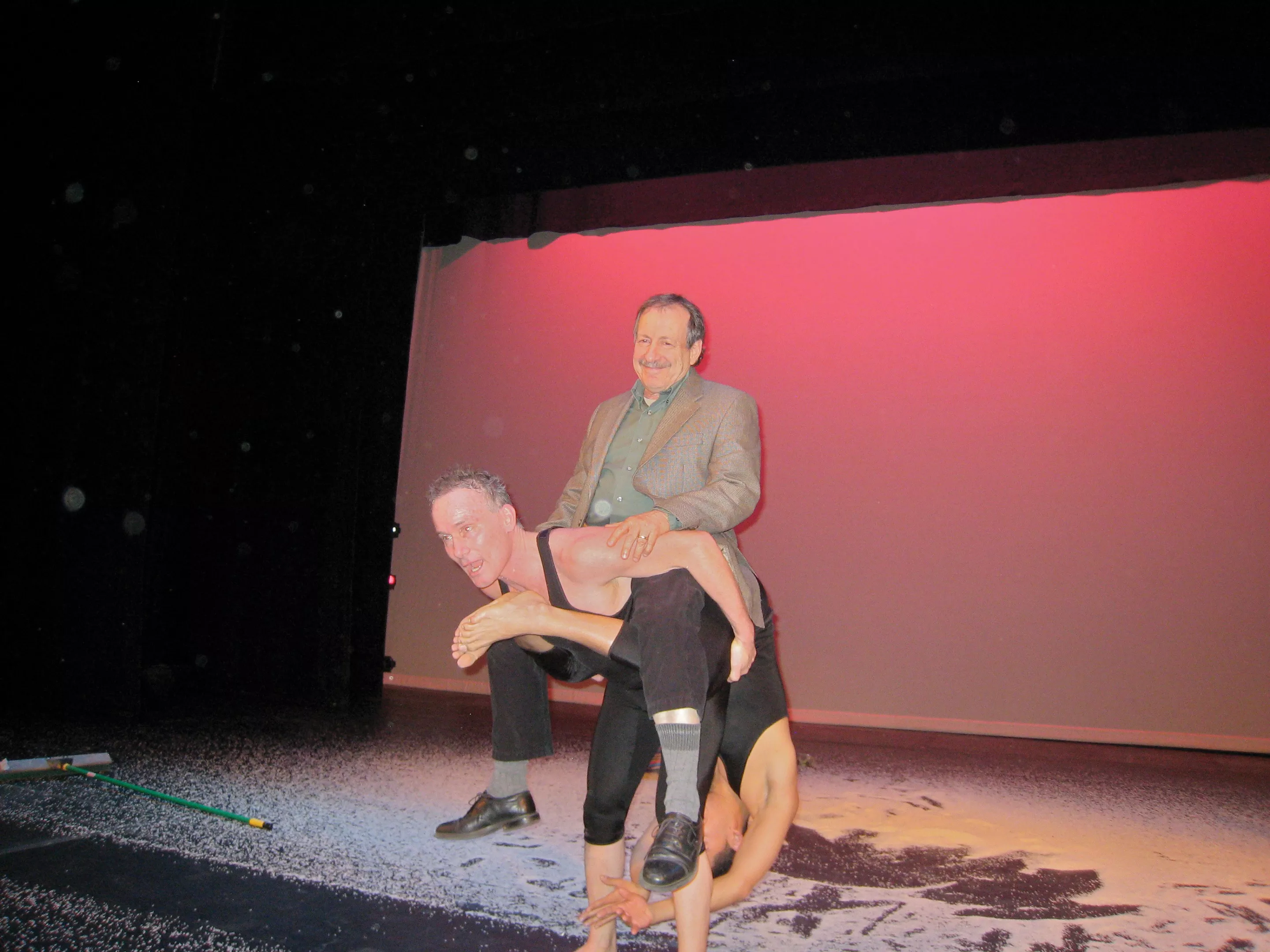 Unison Arts Center's Stuart Bigley horsing around with members of the Galumpha troupe after their performance on March 25 at SUNY New Paltz.
Jiyoung Lee, a cellist from the Juilliard School, won the 40th annual Hudson Valley Philharmonic String Competition on March 11 at Vassar College's Skinner Hall.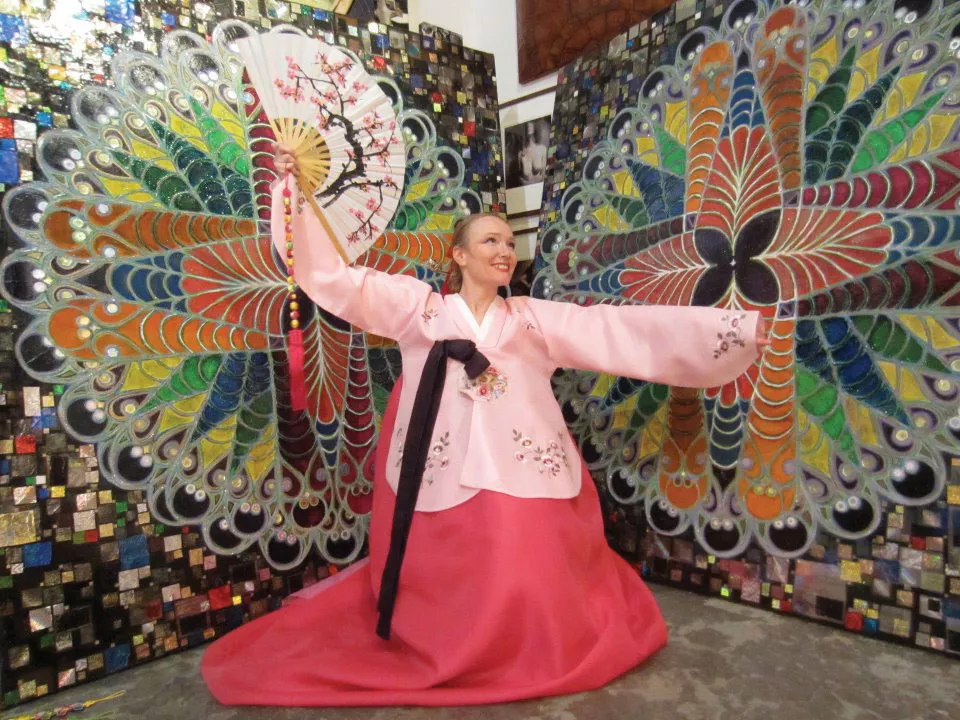 Karen Kriegel of the World Dance Initiative performing Korean dance at the Varga Gallery in Woodstock, part of the Woodstock Goddess Festival on March 10. Photo: Christina Varga.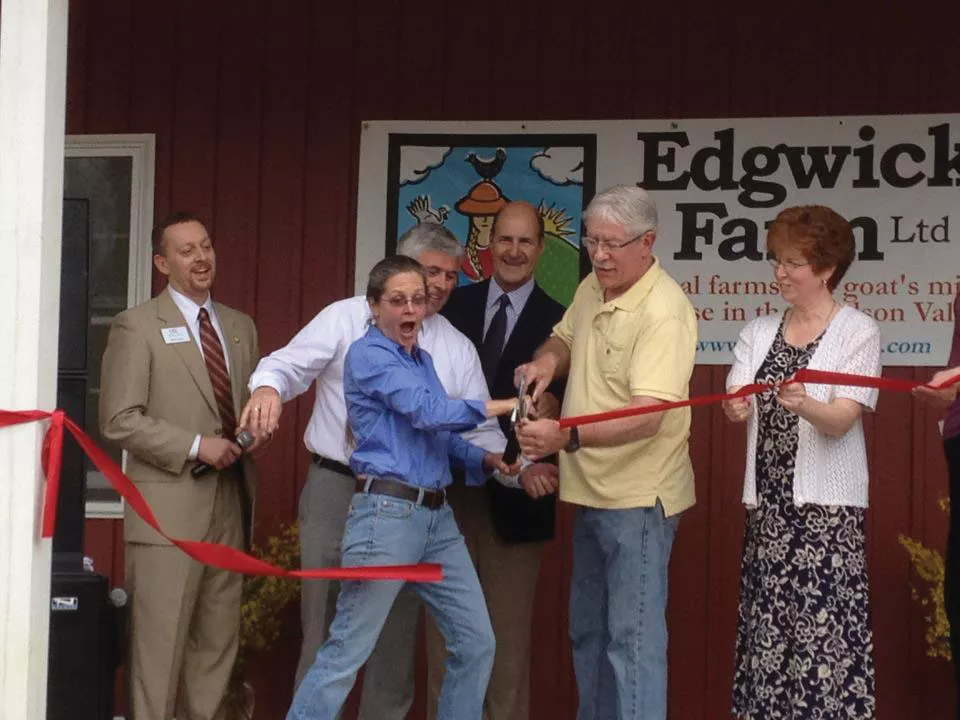 Bill Fioravanti of the Orange County Chamber of Commerce, Talitha Thurau, co-owner of Edgwick Farm, NYS Commissioner of Agriculture Darrel Aubertine, Dan Jones, co-ownerof Edgwick Farm, and Mary Beth Kraftt, Assistant Supervisor, Town of Cornwall, celebrating the opening of Edgwick Farm's microdairy and creamery on March 21.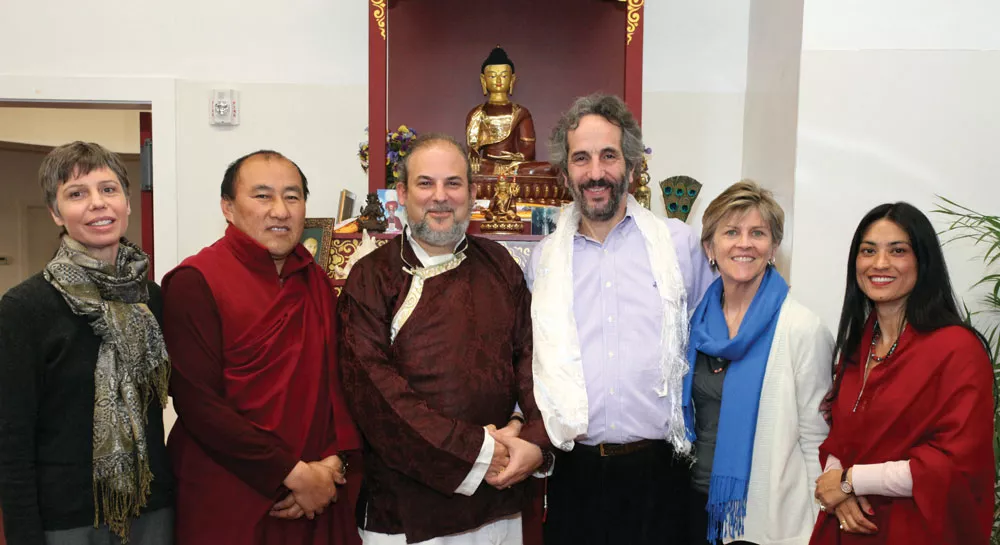 At the Tibetan Center in Kingsto on March 3, the High Oracle of Bhutan and Lama Rangbar Nyima Ozer offered teachings and visionary prophecies.The Oracle (Lama Chokhyong) and Lama Rangbar Nyima Ozer with Steve Drago, head of the Tibetan Center and others. Photo: Kathleen O'Donnell.