John Garay
Luminary Media Director of Business Development & Sales Julian Lesser moderates the panel
On what turned out to be the first stunningly sun-soaked day of spring, the Chronogram Conversations series welcomed guests and a rousing panel to the Roundhouse at Beacon. Inside the Gallery event space—overlooking the waterfalls and creek opposite the hotel's restaurant—120 attendees sipped Hudson Valley Brewery beer and tastes of Denning's Point Distillery provided by the Beacon-based whiskey, vodka, and gin maker. The Roundhouse's acclaimed executive chef Terrance Brennan plated small bites.
As you've likely read in previous issues of Chronogram, our (new in 2017) salon-style series brings together community leaders (thank you Mayor Randy Casale for attending and joining the conversation!) and influencers with creative types to discuss pertinent issues. We begin the chat with a panel of influencers and then opened the floor to attendees to participate with comments and questions.
John Garay
Attendees voicing their opinions during the panel discussion
The Beacon Conversation was moderated by Luminary Media's Director of Business Development & Strategy, Julian Lesser. The panel included Beaconites Scott Tillitt (Beahive, Re-Think Local), Ava Bynum (Hudson Valley Seed and Showing Up For Racial Justice, Beacon), Kelly Ellenwood (artist, president of Beacon Arts Community Association) and Daniel Aubry (artist, realtor). The talk wound through subjects like real estate development, multiracial inclusion in municipal decision making, support for the art and maker communities, and more.
John Garay
David Brand, Taylor Palmer, and Pat Donovan
To view a video from our Beacon Conversation, visit our YouTube and Vimeo pages. The series parallels our Community Pages features.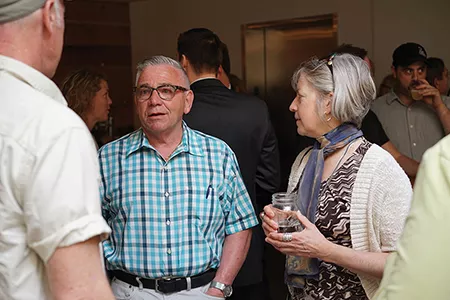 John Garay
Mayor Randy Casale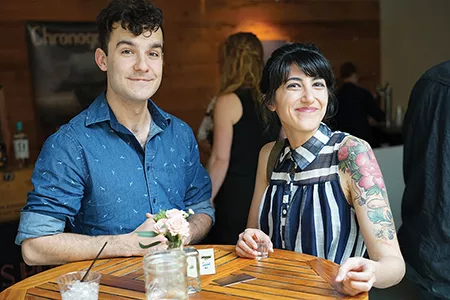 John Garay
Jake Vosper and Alana Sawchuck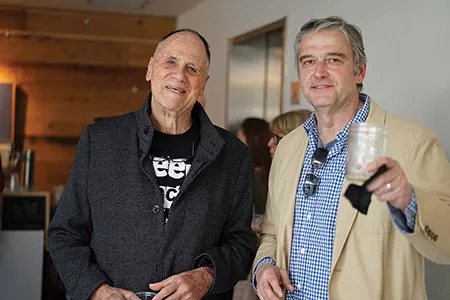 John Garay
Daniel Aubry and Bob Hussing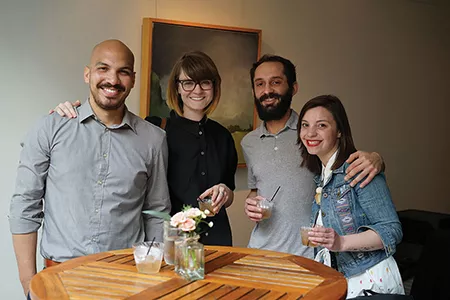 John Garay
Luis Barreto Carrillo, Amber Moelter, Daniel Frankhuizen, and Phylicia Chartier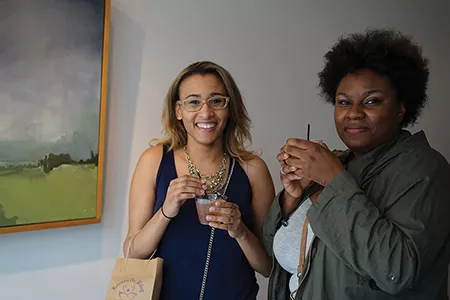 John Garay
Gloria Mainz and friend
This month, we will be in Rhinebeck for another lively chat. If you're interested in attending, contact marketing@chronogram.com.
To spotlight your company and/or brand in the Rhinebeck Community Pages section in our June issue, reach out to Ralph.Jenkins@Chronogram.com.
Thank you to Kate Amato at Viridescent Floral, Footage Films, Dave Leonard at JTD Productions, Katie Guerra and Corinne Van Arsdale at Roundhouse Beacon.