Chronogram Conversations Glynwood Center
Angry Orchard pours cider samples to eager event attendees.
Luminary Media media specialist Kris Schneider speaks with Kimberly Kae.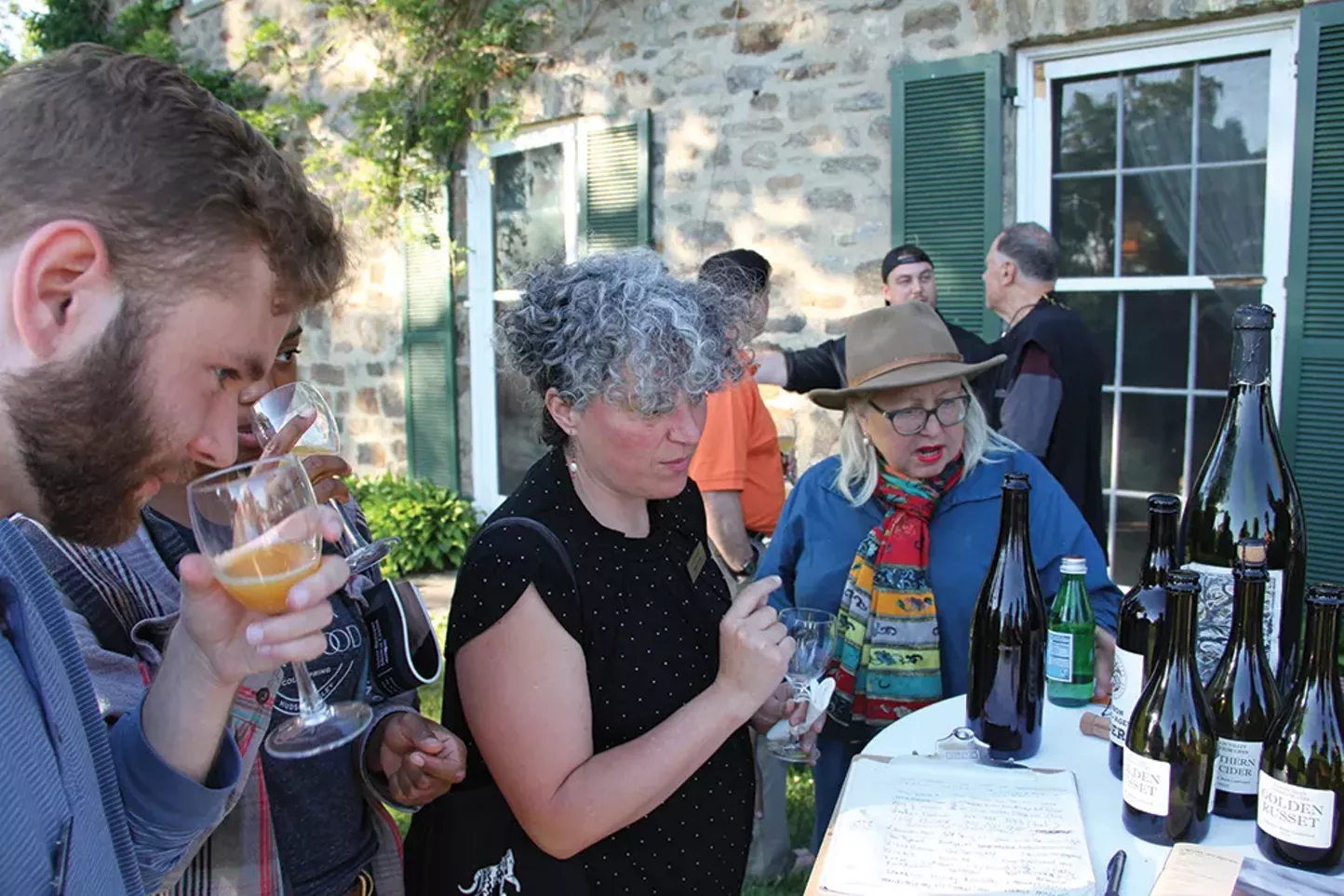 Megan Larmer and Elizabeth Ryan offer a tour of the cider options.
Kimberly Kae pours samples.
Event attendees enjoy the perfect weather.
From left to right: Chronogram publisher and panel moderator Jason Stern, Elizabeth Ryan, and Ryan Burke.
Megan Larmer raises a glass to the Hudson Valley cider industry.