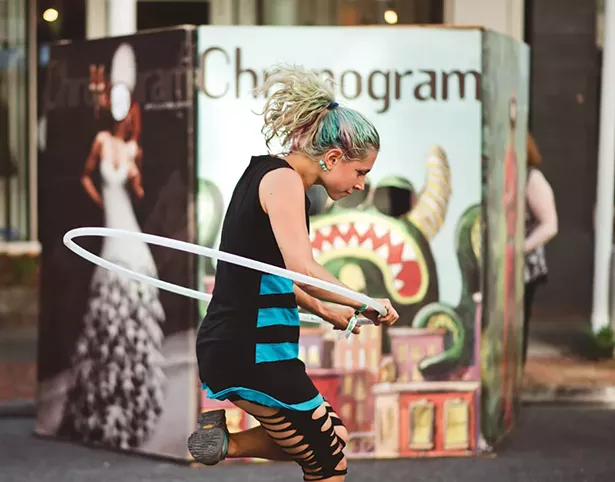 Street performer Lia Simone.
On August 19, the Chronogram Block Party returned to Uptown Kingston! Over 7,500 Hudson Valley residents and visitors joined us to enjoy cuisine from local restaurants, Yum Yum Noodle Bar, Cinnamon, Diego's Taqueria, and La Ruta Del Sol food vendors, sip on beverages from Drink More Good, Lagunitas, Keegan Ales, Angry Orchard, and Benmarl Winery, dunk local movers and shakers to benefit People's Place Food Pantry and Thrift Shop, and of course dance in the street to performances by the Rosendale Improvement Society Brass Band, Energy Dance Company, The Sweet Clementines, JK Vanderbilt, The Ballroom Thieves, Quincy Mumford, and Decora.
Special thanks to all of our 2017 partners and sponsors—especially the Uptown Kingston businesses, City of Kingston, and BSP Kingston for their support of our event year after year.
More photos from the party are available on Facebook.com/Chronogram. Save the date—the Chronogram Block Party will return to Uptown Kingston to celebrate the 25th Anniversary of Chronogram on Saturday, August 18, 2018.
Rosendale Improvement Society Brass Band.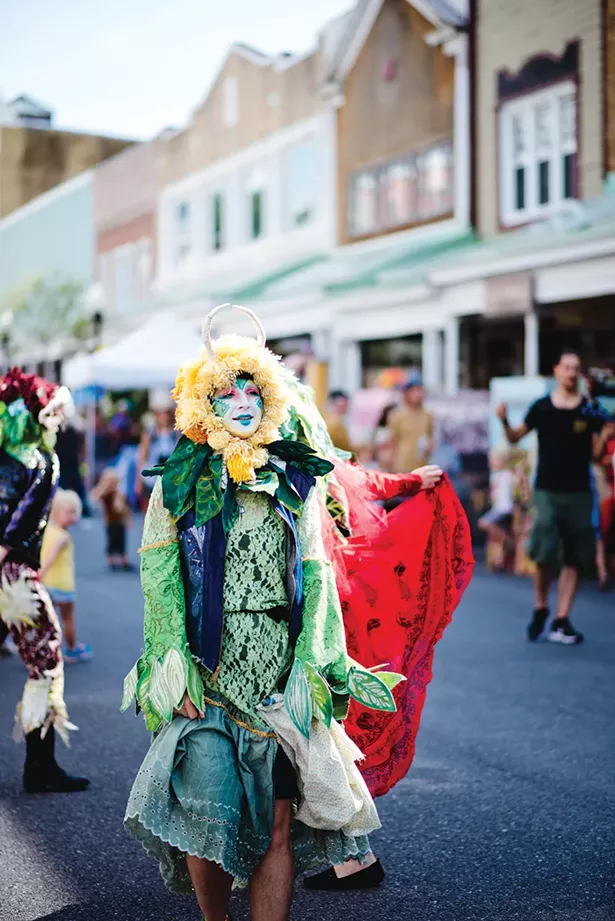 A member of the Anna Rexia troupe.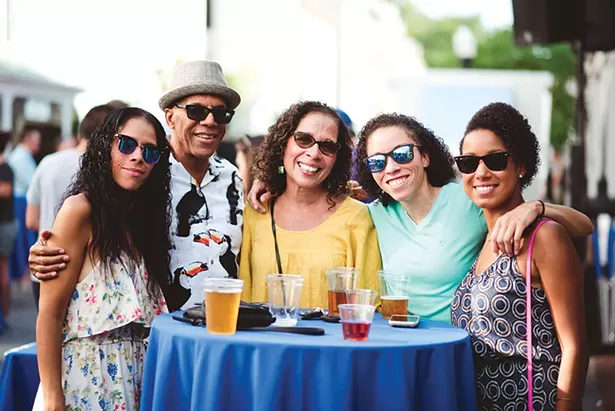 Lynsey Timbrouck (in teal shirt), Kingston Mayor Steve Noble's confidential secretary, with her family.
Josh Rosenmeir of JK Vanderbilt.