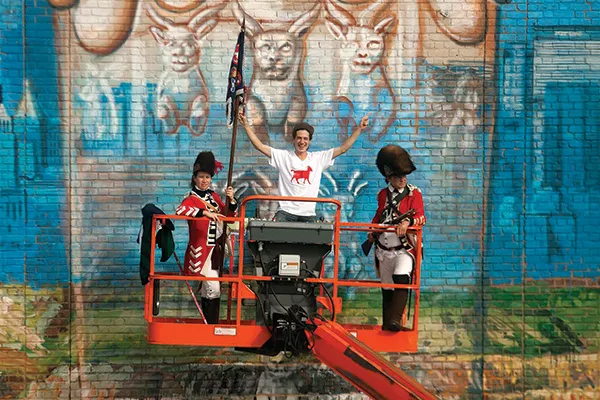 Andy Milford
Artist Gaia is flanked by a pair of Redcoats re-enacting the Burning of Kingston on October 5 in front of his mural on Crown Street for the O+ Festival.
Emily Watson
Marcelo Gomes Choreography at the Hudson Valley Dance Fest in Catskill on October 12.
Andrew McGregor
The O+ Festival parade on October 11.
Andrew McGregor
Spiritualized's Jason Pierce performing at the O+ Festival on October 13.
Anne Ruby
An unlucky Gong Show contestant on October 12 at the Rosendale Theater.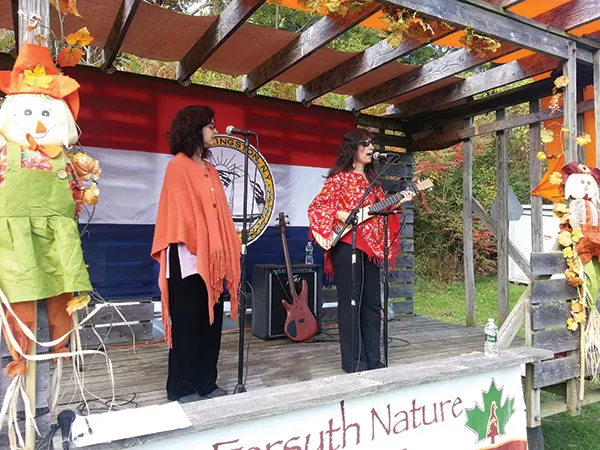 William Marchetti
Amy Fradon and Friends performing at the Forsyth Nature Fest in Kingston on October 13.
Abbot Genser
WAMC's Joe Donahue and actor Paul Rudd at the Woodstock Film Festival on October 2.