Ron Weber
The swing ride at the Hudson Valley Fair, which ran from May 3 to 19 at Dutchess Stadium in Wappingers Falls.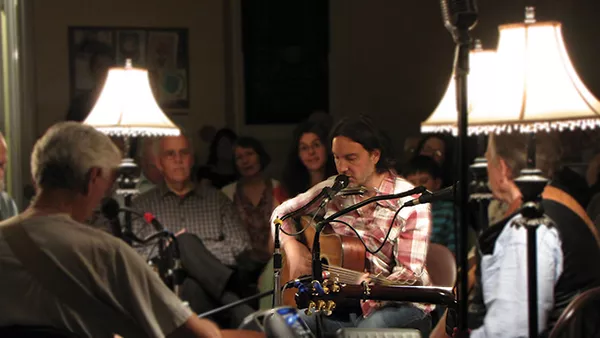 Massardo
Singer-songwriter Brian Dolzani performs at John Street Jam in Saugerties on May 11.
Tom Carrigan
E. L. Doctorow reads in Cold Spring's Sunset Reading Series at the Chapel of Our Lady Restoration on May 5.
Courtesy Tangent Theatre Company
Greg Skura and Summer Corrie in "Sight Unseen" at Tangent's Carpenter Theater in Tivoli.
Deborah DeGraffenreid
Gretchen Primack reads from her new book of poetry Kind at the Kleinert/James Arts Center in Woodstock on May 11.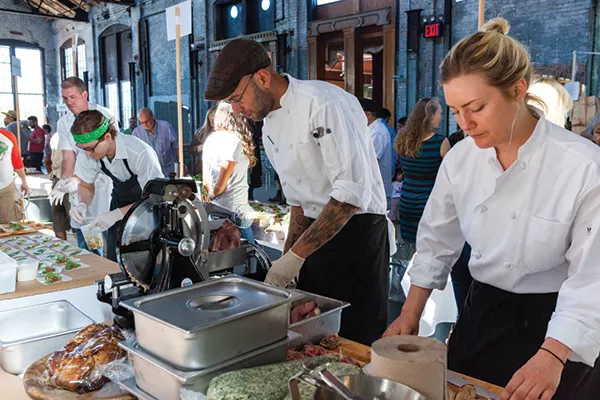 Richard A. Smith
Chefs prepare ramp-based dishes at the third annual Ramp Fest at the Basilica Hudson on May 4.
Celesta Kramer West
Mikhail Horowitz, Zoe West, and John LeFever in "Jarry," which was staged at the Saugerties Performing Arts Factory on May 17-18 and 24-25.