As vaccinations rise and case numbers go down in New York State, we continue our transition to in-person events. Here's a sampling of in-person and online happenings for the week ahead.
Event Honors Wappingers Baseball Giant | through April 30
To celebrate the return of baseball season, the Wappingers Historical Society is currently hosting a free online program about local legend and Baseball Hall of Famer Dennis "Big Dan" Brouthers through April 30. Called the "Terror of all Pitchers," the 19th-century slugger led the league in batting average five times, the most by a 19th-century player, and his career .342 batting average still ranks ninth all-time. The virtual presentation, which can be viewed at the society's website, features special video interviews with Brouthers biographer Roy Kerr and WHS member Rena Corey, who discusses growing up in Brooklyn during the heyday of the Brooklyn Dodgers.
Dorsky Museum Shows Landscapes | through July 11
Salt Pile with Bagels, South Buffalo, NY, 1976, by John Pfahl
The
Samuel S. Dorsky Museum
on the campus of SUNY New Paltz has reopened and is currently exhibiting "DIRT: Inside Landscapes," a showing of works from its permanent collection organized by the museum's Spring 2021 MFA artist in residence, Emilie Houssart. The artwork on display ranges from Hudson River School works to contemporary landscape representations and includes photographs as well as paintings. The exhibition will be on view until July 11. Visit the museum's website for gallery hours and new safety guidelines.
Vassar Offers Film Screening and Discussion | April 8

For its annual "She Is" event, the Vassar College Women's Committee will host an evening dedicated to celebrating women in Haiti and around the world on April 8 at 7pm. The event features a screening of
Poto Mitan: Haitian Women as Pillars of the Global Economy
followed by a discussion with the film's coproducer and director, Mark Schuller, moderated by Patricia Brintle, a Haitian artist and the president of the nonprofit From Here to Haiti (FHTH). Those interested in the free Zoom program should
register
ahead of time online.
SUNY Stages Online Film Festival | April 9-10
On April 9 and 10, SUNY Purchase will host the free
SUNYWide Film Festival
, which will include screenings of films submitted by filmmakers from SUNY's campuses across the state, as well as readings of the top three selected screenplays and a panel discussion titled "Building the Festival Experience: A Panel on Film Programming." Award-winning SUNY alumni Hal Hartley and Chris Wedge will serve as the 10th annual festival's jury president and executive director, respectively, and screenwriter Charles Randolph will deliver the keynote address. A schedule and more information are available at the festival website.
Ukrainian Photo Exhibit in Roxbury | April 10-May 8
"Ukrainian Railroad Ladies," an exhibition of images by photographer Sasha Maslov at the
Roxbury Arts Center
's Walt Meade Gallery, will open with a free reception on April 10 at 4pm. The collection of Maslov's work focuses on Ukrainian rural and suburban landscapes, where the exteriors of railroad houses play a prominent social and visual role. Gallery hours are Tuesday through Saturday from 10am to 3pm by appointment, and COVID-19 protocols will be followed for safety during the reception and whenever the gallery is open. Maslov will host a Zoom talk on April 24 at 2pm; registration information can be found at the center's website.

Virtual Program Unearths Orange County Mastodons | April 11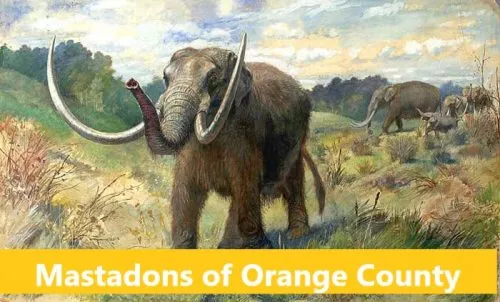 New York State is the site of numerous discoveries of ancient mastodons, with more than 80 of sets of mastodon remains recovered here since the early 19th century. With this in mind, the
Time and the Valleys Museum
in Grahamsville will host an online presentation by archaeologist Gary Keeton, who has participated in several mastodon exhumations, to discuss the modern recovery of these giant creatures that roamed the region more than 10,000 years ago. The free event will take place on April 11 at 2pm. Visit the museum website for reservation information.
Staatsburg Excursion Covers Local History | April 11
"When Ice Came from the River: Ice Harvesting in the Gilded Age," a staff-led April 11 (10am) event at Staatsburg State Historic Site, will examine the era when the nearby village of Staatsburg employed thousands of workers who each year harvested thousands of tons of ice that was vital for refrigeration in the days before electricity. The free, 45-minute program features a one-mile hike on the site's grounds and is open to all ages; social distancing and masking rules apply, and attendance is limited. Reservations via
Eventbrite
are required.
Rough Draft Sponsors Book Relaunch | April 13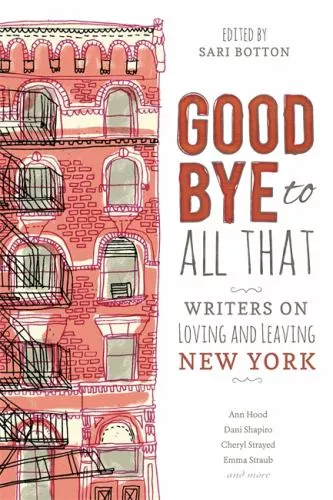 Kingston's
Rough Draft Bar and Books
will hold an evening celebrating the reprint of
Goodbye to All That
, local author and editor (and occasional
Chronogram
contributor) Sari Botton's 2013 anthology of works by writers about loving and leaving New York, on April 13 at 7pm. Hosted by Ryan Chapman (Riots I Have Known), the free virtual event promises readings and discussion by Botton and contributors Ada Limon, Carolita Johnson, and Danielle Jackson. Visit Rough Draft's website to register and preorder copies of the book.
To find out about more upcoming events in the Hudson Valley, subscribe to our weekly newsletter Eat. Play. Stay.