Images courtesy of SUNY Ulster
Finding a career that is fulfilling, pays well, and has plentiful job opportunities in the Hudson Valley is anything but easy. Through the Environmental Studies program at SUNY Ulster, an affordable two-year public community college with locations in Stone Ridge and Kingston, students are gaining the practical skills they need to check all three items off their career wish lists at once.
"What I love about our program is that it is incredibly versatile," says Associate Professor of Biology Dr. Jennifer Guiher. "When we talk about environmental science, it's not just one thing. Students can find opportunities in any area they're interested in."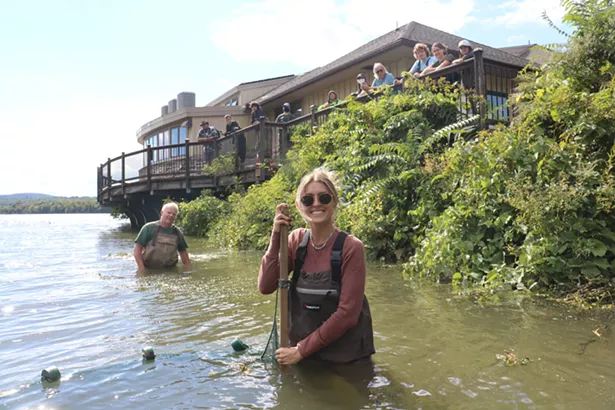 Images courtesy of SUNY Ulster
Environmental Studies students have several exciting paths they can pursue after graduation. After earning their associate's degree, many jump right into the workforce in technician-level roles. "These jobs are in much higher demand as Ulster County and New York State move in a green direction," says Guiher.
Those who want to continue their educational pursuits after earning their associate's degree can also easily transfer to a STEM (science, technology, engineering, and math) program at a four-year college, often at a junior-level status. Or they can make the leap to a liberal arts program such as environmental policy with a solid STEM foundation well in hand.
In particular, the program's career connections are one-of-a-kind. "One of the tremendous historical benefits of this program is our relationship with the New York City Department of Environmental Protection," Guiher says. "They're one of the largest employers in our area and they pay New York City salaries upstate. They also have a growing demand to replenish their workforce because so many employees are reaching retirement age right now."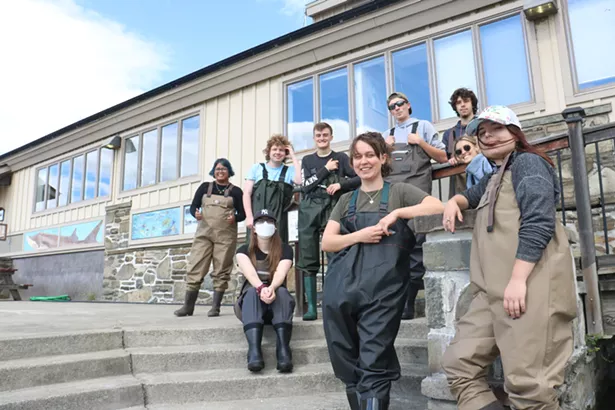 Images courtesy of SUNY Ulster
As part of the paid internships available with the Department of Environmental Protection (DEP), students get hands-on experience managing the Ashokan Watershed and protecting New York City's drinking water supply. They learn how to use technical instruments and engage with a variety of vital regional environmental issues, such as the management of invasive species, tracking of aquatic organisms, and stream protection and erosion control.
In addition to summer internships, Environmental Studies students will now be receiving job readiness training in the classroom too.
With the support of a National Science Foundation Advanced Technological Education (ATE) grant SUNY Ulster was recently awarded, Guiher and Christopher Marx, SUNY Ulster's Vice President for Workforce, Economic Development, and Community Partnerships, have collaborated with employers and industry partners including the DEP and the Ulster County Departments of Planning and the Environment to design a laboratory course that equips students with both hard technical skills and soft skills such as communication and real-world problem-solving. "In this way, we're helping students build their resumes, so that when they graduate they can confidently say that they're qualified to do the job," Guiher says.
Images courtesy of SUNY Ulster
And it's not just in the classroom where students receive the support they need to thrive at SUNY Ulster. The college is dedicated to providing a vital academic foothold for non-traditional, first-generation, and low-income students. The college's Learning Center provides tutoring services for all areas of study, and students also have access to mental health experts, as well as a food pantry on campus.
Guiher also works closely with her students to identify scholarships and need-based aid offered through the SUNY Ulster Foundation. "We know our students are taking time off of work and away from their families to go to school," she says. "Having that additional support right here on campus means that people who thought they couldn't previously attend college can change the trajectory of their lives."
Learn more about the Environmental Studies Program at Sunyulster.edu.