When you're looking for a holiday tipple to cut through the richness of creamy mashed sweet potatoes or the bitterness of family affairs, it's natural to reach for a crisp Fingerlakes Riesling or a resinous Hudson Valley IPA. But if you're looking for a hyper-local drink that's as old as the tradition of Thanksgiving itself, nothing quite compares to a hazy Hudson Valley hard cider.

Maeve's Hard Cider from Hudson Valley Farmhouse Cider
"Hard cider is one of the most traditional American holiday beverages," says Elizabeth Ryan, owner of Breezy Hill Orchard, cider master, and one of the pioneers of the American craft hard cider revival. "It's as old as the tradition of wassail in England," she adds, referencing the Medieval tradition of singing (mulled cider in hand) to ensure the next year's bountiful apple harvest.
Eva Deitch/Glynwood/Angry Orchard
Elizabeth Ryan
Ryan's career has been dedicated to revitalizing America's love of hard cider, which dramatically waned in popularity and availability following Prohibition. After studying traditional methods of cider-making in England during the 1980s, Ryan broke onto the US craft beverage scene in 1996 with her own hard cider. Hers was dry-tasting rather than overly sweet, and had a hazy straw color from leaving it unfiltered—a departure from the clear, saccharine beverage most Americans were familiar with. It quickly earned accolades from The New York Times and chefs in New York City.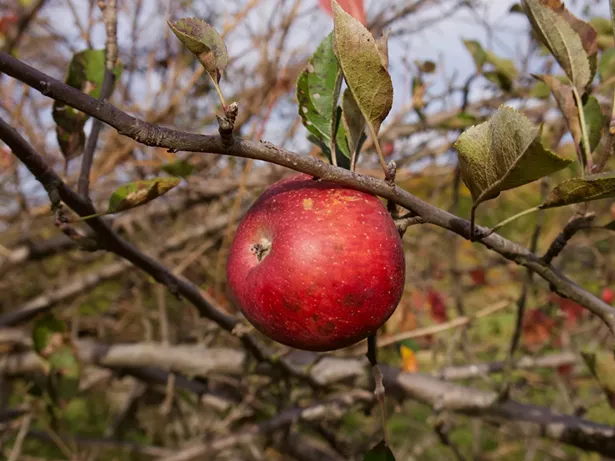 Today, Ryan's Hudson Valley Farmhouse Cider is recognizable by the woodcut-like illustrations on the labels and endearing, distinctive names, like "Scrumpy" (named for the English style of raw, unfiltered cider), "Godspeed the Plough," and "Maeve's Hard Cider," a personal favorite of Ryan's, inspired by the Celtic goddess whose name means "she who intoxicates." The apples for the ciders are exclusively sourced from Ryan's original farm and orchard, Breezy Hill, as well as Stone Ridge Orchard, a historic orchard that she rescued from the threat of development in 2014.

Traditional Hard Cider from Hudson Valley Farmhouse Cider
The Stone Ridge orchard also plays host to Hudson Valley Farmhouse Cider's Farm Bar, which is open Friday through Sunday through the winter, so you can sample the classic holiday beverage in situ (and if inspiration strikes, even sing to the newly bare branches of the orchard trees). The Farm Bar always has a variety of their bottle-conditioned ciders available for tasting, in addition to a wood-fired pizza oven and live music performances.
And if you're upstate and feeling frisky, head to Stone Ridge Orchard on Sunday, December 8 for a tasting of some of their newest ciders straight from the barrel. There, you'll no doubt catch the loquacious Ryan—who is also an academically minded former Smithsonian Fellow—pontificating on the efforts to revive the region's historic Esopus Spitzenberg apple variety and the effects of climate change on Hudson Valley farms.

For more information on Hudson Valley Farmhouse Cider, or the barrel tasting on December 8, visit hudsonvalleyfarmhousecider.com.