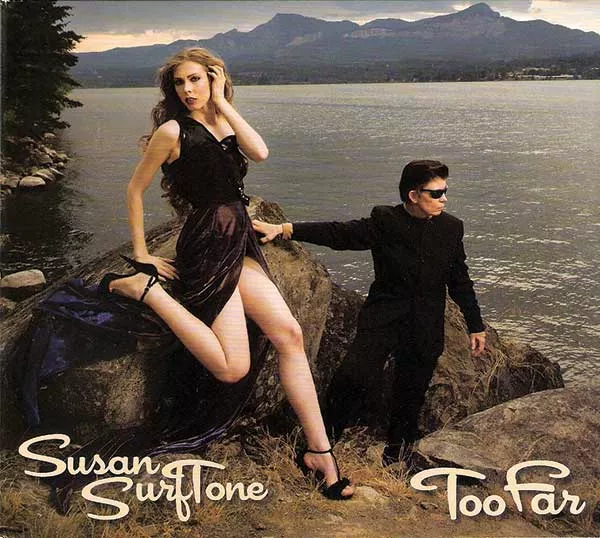 Susan SurfTone, Too Far, 2013, Acme Brothers Records
Susan SurfTone's back in more ways than one. The Hudson-bred guitarist is now back east, after a long stretch on the northern Pacific Coast. And she's back with her second solo album, the follow-up to 2011's Shore. Area fans will remember SurfTone (née Yasinski) from her days with the popular Rochester-based instrumental combo Susan and the SurfTones, which plied (not surprisingly, given Yasinski's stage name) organ-heavy Third Wave surf music. But her new disc, Too Far, like Shore, largely eschews the organ in favor of crisper guitar lines, which drive danceable tunes like "Green Light," the chirpy "Chelsea Twist," and "Buckle Up."
A track by Susan SurfTone from the new album Too Far.
Update Required
To play the media you will need to either update your browser to a recent version or update your
Flash plugin
.
SurfTone—who notoriously quit her Special Agent post at the FBI when her superior wouldn't allow her the night off for a CBGB gig—avoids the über reverb of the genre's earliest days, leaning on the clean, bright sounds of '80s instrumental combos. Think Jon and the Nightriders and Georgia's esoteric, eclectic Love Tractor, rather than the funky angularity of the Raybeats. SurfTone also handles bass chores here, putting a Kim Deal-like throb below her melodic lead work. Canadian producer and drummer Steve Kravac occasionally pushes the skins too hard in the thin mix on Too Far; and his playing is sometimes busier than the tunes warrant, especially on the off-kilter opening track "Start Again." But everything meshes wonderfully on more relaxed numbers like the Vibraslap-tinged "Steve Dallas," which boasts a haunting Theremin-y warble; the twangfest of "Ponderosa;" and the breezy "White Sand." Susansurftone.com.