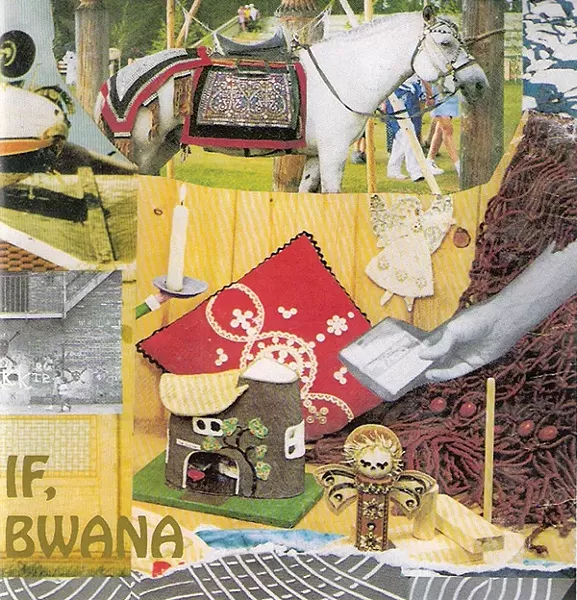 (2014, Inyrdisk Records)
Three decades is a damn long time to be making music. Especially when it's the kind that challenges most listeners—music that, for many, challenges the very concept of what constitutes "music" in the first place. You have to be doing it for your own amazement, first and foremost, while operating on the theory that if you put it out there in the universe, through the right channels, eventually others with big and brave ears will dig it as well. And that's just what Orange County sound artist Al Margolis has been doing under the If, Bwana moniker since 1984, with outstanding sonic results. Released 30 years to the day of the very first If, Bwana recording session, the hefty, three-CD Thirty comprises over three hours of mesmerizing musique concrete and droning electroacoustic atmospherics.
This eye-snappingly colorful, hand-made, three-pocket package is out in a limited run of 99 copies via the Canadian imprint Inyrdisk, and its 12 epic-length tracks include new and remastered pieces from ultrarare cassettes. Much of the diced-'n'-sliced source material for these audio collages was laid down by Margolis's deeply adventurous fellow travelers, such as violinist/violist Jason Kao Hwang and vocalist Thomas Buckner. The bassoon has been a recent inspiration for Margolis, and thus the instrument features heavily on three of these works: "All of My Bassoons," "Ross Bassoon 2," and "Kat Lib Bday Bassoon." Of special note are Kingston vocalist Lisa Barnard Kelley's unsettling contributions to "Lisa, Fluteless." Inyrdisk.com.